It's all about

perspective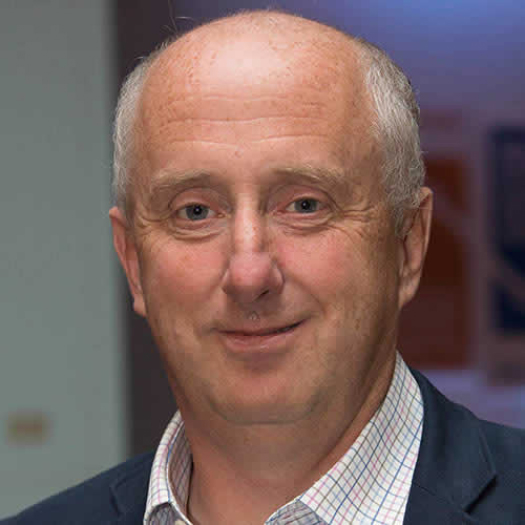 I was speaking to my father recently and was bemoaning the present situation and how hard it was being locked down and not being able to see my friends and family. He used a great phrase during this conversation, "it was all about perspective". Once you place the context around your situation then it is easier to deal with your circumstances. My father is of an age that he lived through WW2 and so for him the present situation is not that bad, as he still has those memories.
In this edition of the View we feature one of our colleagues Phil Moyles who is, during this pandemic, going through his own personal health battles and typically showing true Yorkshire grit and determination, to overcome all that is being thrown at him on a daily basis. He is a true inspiration, as is his partner Liz.
If you get a chance and can only read one article in this edition then I urge you to read about Phil and how the Blum family is trying to help him through. We are a family owned business and the ethos of family is strong within our culture, it is times like these when we reach out to help members of our family, and the article I believe typifies what is happening in families all over the country right now as we continue to support each other.
I hope that it will help us all put our daily challenges into perspective.
I wish you all good health and stay safe as always.
Cover image: Abor Lane see their feature on page 5
Miles of support...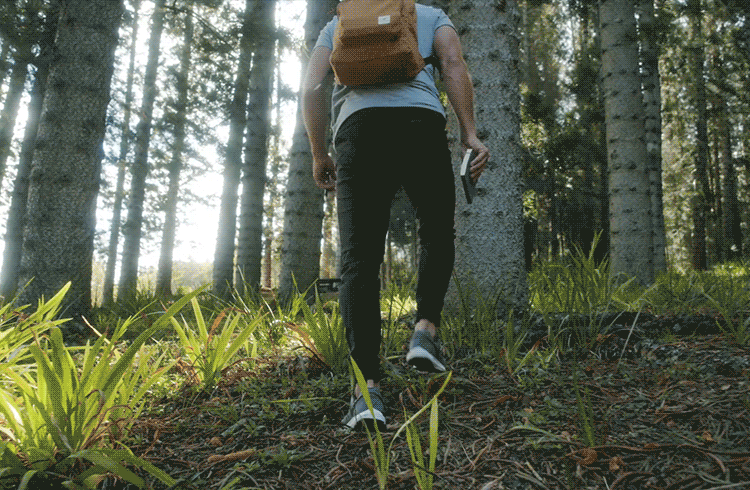 Over the past several issues of the View, we have encouraged our readers to look after their wellbeing. To show it's not all talk, we would like to share a story of what we have been doing here at Blum UK to support mental health and physical wellbeing.
Unfortunately, towards the end of 2020 a member of our team, Phillip Moyles was diagnosed with cancer. Since then, everyone here at Blum UK has done their best to support Phillip and his family, but our sales team have been able to make a big difference
From the 4th of January to the 29th they undertook the Phillip Moyles Challenge, which involved the team running, walking, or crawling 788 miles within the time limit. The distance represents the journey from Blum UK to Blum Austria and the team smashed it. Going 82 miles over their goal, creating a combined total of 870 miles travelled. While this was a team effort, special thanks must go to Neil Schofield, Matthew Walmsley, and Leigh Pritchard for clocking in 131.8 miles, 129.5 miles and 71.3 miles respectively.
What was all this in aid of? Through the challenge they were able to raise £296 for Overgate Hospice which has been offering support to its local community since 1981 and we are delighted to support this wonderful cause. A testament to how a time of hardship can bring people together to do something wonderful.
If you would like to know more about Overgate Hospice or support them, you can do both on their website
To Phil, we all wish you all the best, a speedy recovery and hope you can lead the charge on the next challenge. You will have some competition though, so you better take care of yourself.
Al is the staff and organisational development manager here at Blum UK and has been with the business for 5 years. With a passion for sup- porting individuals, Al hopes to help everyone at Blum UK to reach their full potential. Al's fun fact is that he enjoys travelling and has climbed the Sydney Harbour Bridge. He's also known for the odd dad joke or two.
Contact Allen: info.uk@blum.com
Blum UK Main Office: 01908 285700
Lockdown learning and development
Hello, my name is Allen Carter (you can call me Al), and I am the staff and organisational development manager here at Blum UK.
The past year has been eventful. Working from home was initially a massive change as my role requires lots of in person interactions and training delivery. Without this the question became, how do I replicate the same open dialog in a digital environment? How do you build rapport and trust in a video call?
I had to learn quickly about possible online tools I could use to bridge the gap – Microsoft Teams and Zoom were my solution. I tried to identify how I could best use these to engage my colleagues in training and development workshops, adapting as I learned, listening to feedback to ensure they are effective as possible. Flexibility was key to work around the changing restrictions and the operational requirements of the business
In practice, these tools have allowed me to deliver effective opportunities for learning and development throughout the past year. Delivering development programmes for aspirational members of staff who wish to improve their management knowledge, skills and expertise. The new digital tools also enabled me to work internationally, collaborating with Blum subsidiaries around the world to deliver development workshops, regardless of where people were logging on.
Over the past year I have personally enjoyed witnessing everyone at Blum UK pull together during these challenging times – the empathy and support that my colleagues have shown one another, and our partners could not have left me prouder! I was determined to do my part, so during the furloughed period when we only had a skeleton crew on site, I took my forklift licence so that I could help in our Warehouse whenever the need arose.
The pandemic has taught us a lot of useful lessons that we cannot afford to forget! Contingency arrangements, communication flows, flexible working and the close bonds that have been created. We also need to learn from what has tested us to ensure we are in a much better place for the future.
Wishing everyone well for a positive 2021.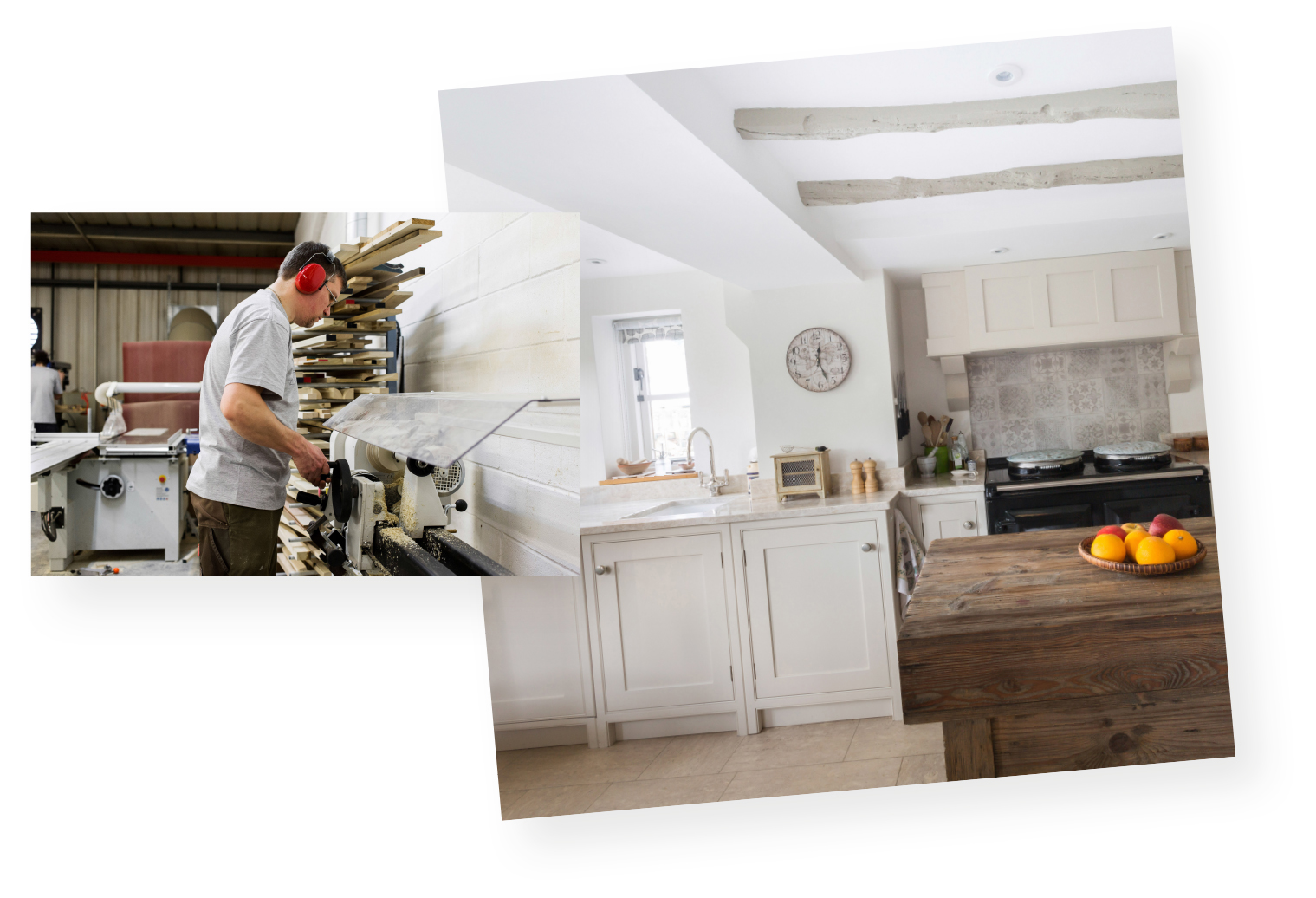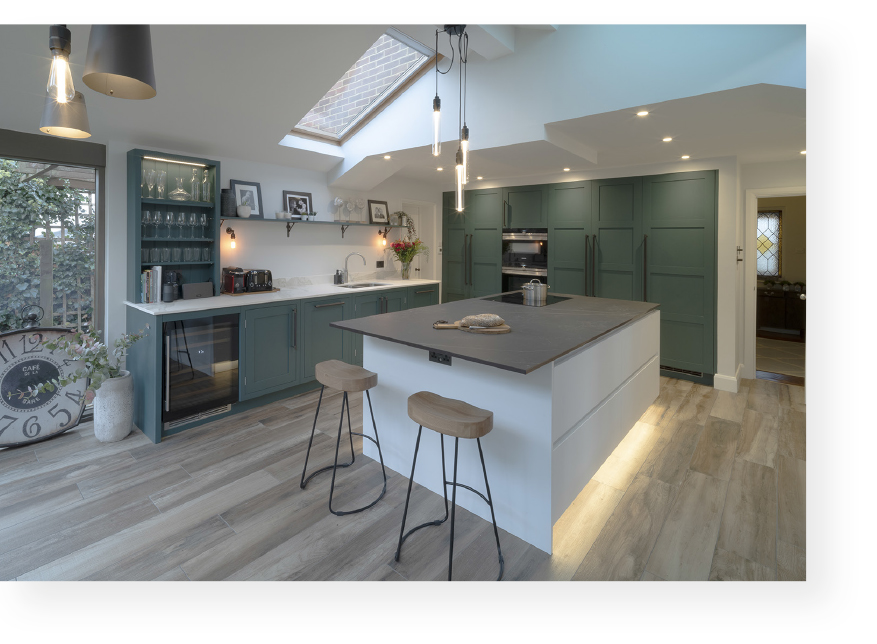 Putting down the right roots
After such a turbulent year, it is great to see our Retail Showroom Partners adapt their working practices to safely continue with their projects.
Sean O'Malley
The impact they make on the world is hugely important to Arbor Lane. From the heart of Kent they manufacture kitchens and interiors that are designed to last a lifetime. View spoke to Business Development Manager, Sean O'Malley about their efforts to give back to UK woodlands and forests as well as their desire to reach out to trade professionals with a service that really fulfils a need.
Here is a business with tangible principles that it rigorously upholds and a commendable mission to offer the market something that's hard to find elsewhere. For kitchen retailers, architects, interior designers, property developers or contractors, Arbor Lane is a British company who can bring bespoke furniture designs to life – "A solution that you usually can't realise without your own workshop facility" says Sean.
Sean and his colleagues acknowledge that 2020 was a turbulent and difficult year for the KBB sector, however they feel it's received a boost by the statistics showing that almost two-thirds of homeowners are investing time and money into their homes. Arbor Lane has responded to this increase in demand for bespoke kitchens and furniture with newly increased production capacity. Despite their already substantial furniture workshop, the company acquired a neighbouring building which has allowed them to double the size of their workshop and likewise the footprint of the spray shop.
...continued on page 6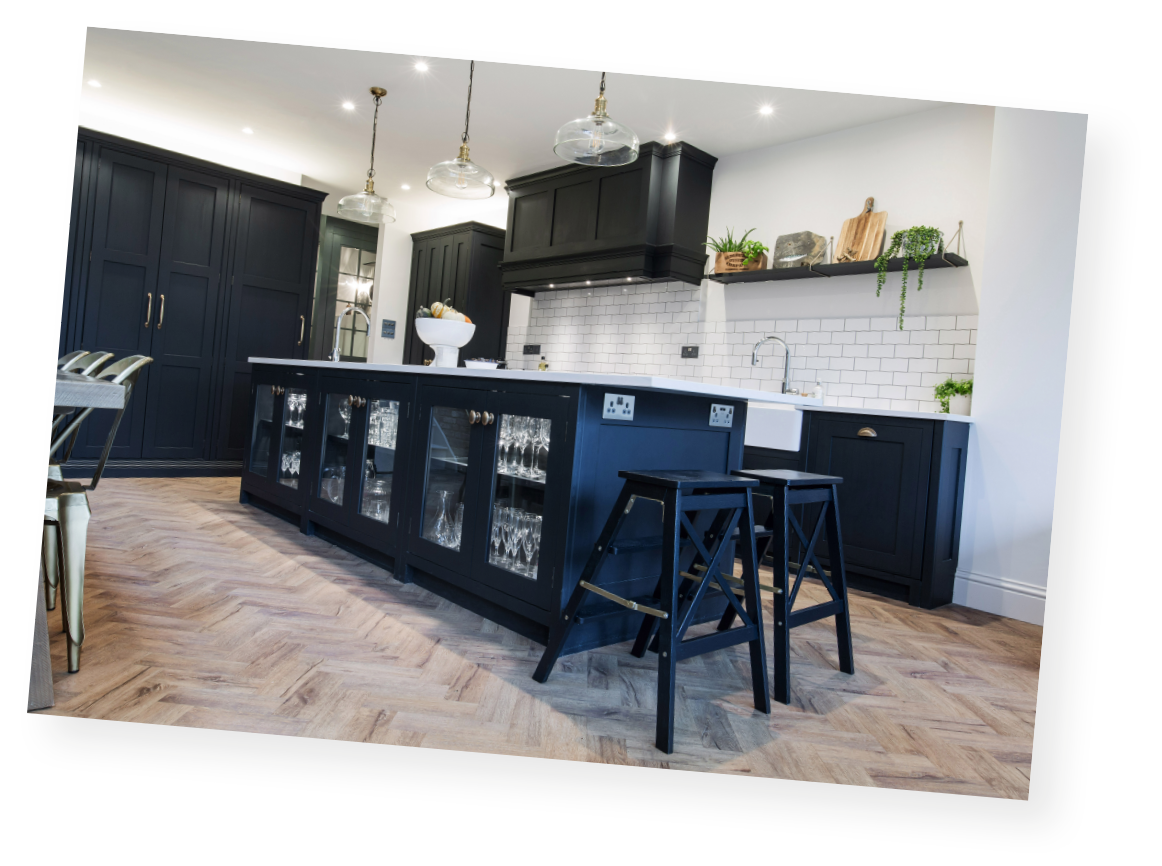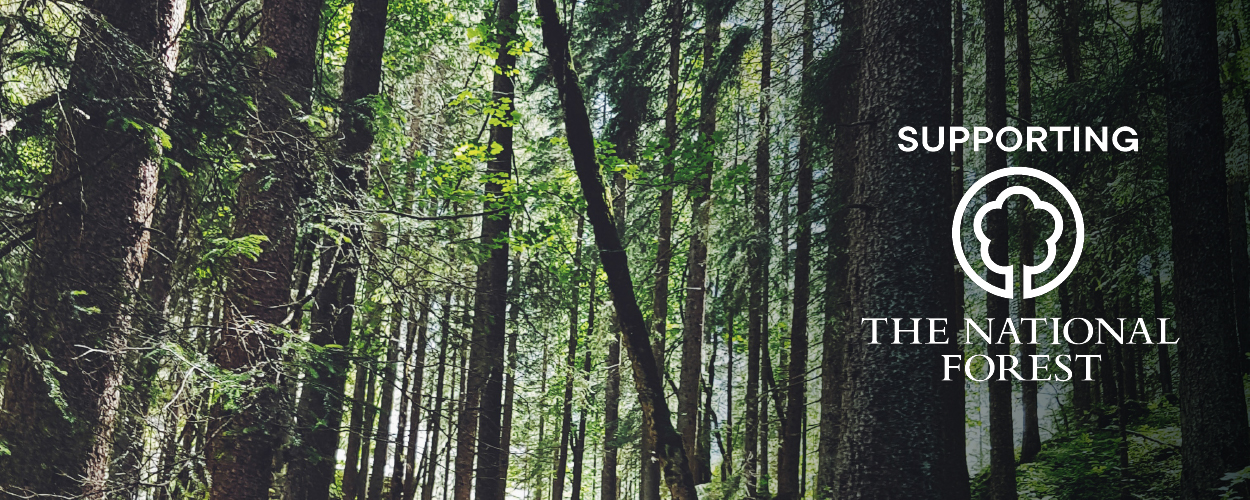 Sustaining the local economy also sits firmly within the ethical ethos of Arbor Lane (who incidentally don't import any raw materials). Alongside the expansion of physical space comes an enlarged headcount and Sean shared with us that: "We are very pleased to have recruited additional joiners, cabinet makers and craftsmen from our nearby towns too".
The importance of trees is central to Arbor Lane's business, as the name might suggest. It's clear that they are proud to be involved in the imaginative National Forest Regeneration Project; the first forest to be created at scale in England for over 1000 years – transforming the countryside damaged by centuries of coal mining. The Regeneration Project has had Arbor Lane's support since the inception of the company, and last summer Arbor Lane became an official National Forest Corporate Social Responsibility (CSR) Partner.
As an official CSR partner of The National Forest, a percentage of Arbor Lane's annual profits are invested into the project, and they have come up with a novel way of ensuring reforestation is woven into every project. With each order placed, Arbor Lane are committed to planting an additional tree in The National Forest through their 'A Tree for A Tree' initiative, with customers receiving a certificate in recognition of this.
For more on how they are making a difference go to the Arbor Lane website
Written by Kevin Souter
MINIPRESS P commissioning
We recently visited a manufacturer in the summer, somewhere between the end of the first lockdown and the start of the tier system. The reason for our trip was to install a MINIPRESS P with the new EASYSTICK, and we were happy to see some unfamiliar faces. Once we arrived on site we were greeted by a very old, but still working, version of the MINIPRESS. At least 20 plus years old. The technician on site explained that they were getting the new machine because the EASYSTICK would speed up their production and they chose MINIPRESS P because their old machine had looked after them well for many years.
Whilst on-site, we were asked to dismantle the old machine before installing the new one. They planned to keep their existing MINIPRESS as a backup or to bring it back into service if production increased. We were more than happy to do the dismantling work for them. Hey, it was no problem.
Once the old machine was retired, we got to work setting up the workstation in preparation for the MINIPRESS P and swiftly unboxed the machine whilst checking over all the components before assembling them. Andy, my colleague and I lifted the MINIPRESS P onto the workstation so we could install the table, ruler and airlines. We then powered up the MINIPRESS P and set the adjustments to the manufacturer's requirements.
Training the eager technician was an easy step for both us and them as they had experience with the older machine. As we trained them, we moved onto the workings of EASYSTICK, showing them the manual settings, how to save them as favourites and moving to the cabinet planning software built into the machine.
All In all, we were on-site for less than 2 hours and our customer had a new machine with full training.
As we left the commissioning it was good to know that the machine was safely installed and the team working on it would get their work completed faster.
Email: technical.uk@blum.com
Hotline: 0800 230 0898
Main Office: 01908 285700
Visit our website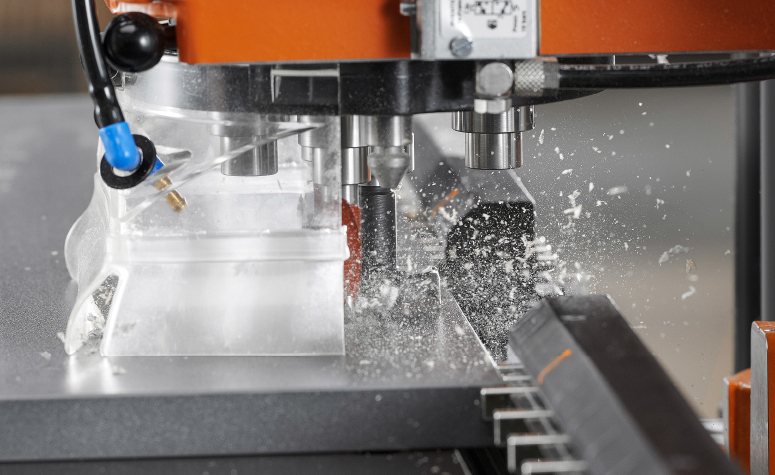 In the press:
lockdown lifting...
Now that the Government has set out its plan to cautiously navigate us back to 'normality', our industry press is filled with articles on what all this is going to mean for KBB businesses – especially ones who have until now been classified as 'non-essential' retail. The big debate has turned to whether it's fair that larger, trade-only players maintain an edge over their independent rivals. On the whole, the former have been able to continue operating but the latter can only eagerly await the 12th of April as a watershed moment in England to lift their shutters.
Kbbreview looks at the lobbying that's actively underway by the KBSA and the impassioned commentary from the BiKBBI in an attempt to get the voices of those struggling the most within our sector to be heard by decision makers.
Read the kbbreview article
As the above wrangling goes on there are at least very encouraging forecasts of an upturn in demand to lift our spirits – so it should be music to the ears of the whole KBB community that we are predicted to be heading for a sales boom this year. Andy Haldane, chief economist of the Bank of England, believes that the economy is about to turn "a decisive corner with enormous amounts of pent-up financial energy waiting to be released".
Prior to recent Government announcements, KBB Focus considered how the squirreling away of cash could be great news for companies involved in every aspect of home improvements. Their feature also explores the appearance of any blots on the landscape; supply chain or otherwise that might stymie a return to healthier times.
Read the KBB Focus article
Visualising space at your own pace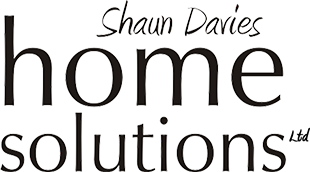 4D Theatre is a fully immersive experience using of a VR headset, you can 'step into' your new kitchen, bedroom or bathroom and view it as if you were walking through. With virtual hands, you can open and close doors and drawers, all as if you were there right there in the room.

Video courtesy of Virtual Worlds software
Will there still be a place for bricks and mortar showrooms in our towns when we eventually come through this pandemic? Some evidence suggests that consumer behaviour and preferences have been shifting regardless of the impact of Covid-19. There is general consensus that new technologies have established their grip on us, and they are here to stay!
Home Solutions, has embraced the "best of both worlds", as they describe it. Shaun Davies who runs the company, now in its 13th year, has been offering their clients a Virtual Reality (VR) solution for two years. He believes that within the next 7 years any business without it will either be left behind, or at a huge disadvantage, as all of our lives get increasingly busy and it becomes difficult to find enough time to shop in person.
Beyond the fun and novelty factor of virtual reality software, Shaun states that he would never be without this practical tool, as customers always struggle to visualise the end project when looking at 2D images/drawings and they generally don't possess good spatial awareness which is a critical ingredient. "They rely on us as designers to create the space that is right for them."
The 3D user experience delivered on desktop screens or mobile devices is always fun and interactive, but one can take it to another level by donning a headset (or VR goggles) and entering a more immersive 4D environment where you are free to duck around a corner, look under a table, sit at your island or even pull out a corner carousel should you wish. All is done at a speed that is controlled by the consumer, so no rushed viewings or uncomfortable motion sickness!
Currently Home Solutions offer their clients the choice to have a VR presentation as 'an optional extra'. To reflect the additional design time & required expertise they pay a fee for this service. Shaun will typically spend 1 to 2 days on a kitchen design and feels that people need to value this professional commitment. There is also another aspect, which is that the" virtual kitchen" checked in advance can provide real cost savings to the consumer; its perfect for avoiding mistakes and buyers' remorse. "It gives you as much peace of mind as you can possibly achieve regarding the scale and proportions of your new space." says Shaun.
See Home Solutions portfolio
NEW SEASON, NEW IDEAS & LAUNCHES
by Linda Parker
Depending on which way you look at it, not much happened last year... or lots of things happened, all unexpected! Design-wise there were fewer launches and fanfares about new products, but that did seem to pick up in the Autumn. Towards the end of the year and early in '21 we had a reasonable flow of new launches, new colours, perhaps a few tweaks to existing products, and in amongst all that, new ways of looking at our businesses, too. So, as we launch ourselves into a more positive Spring season, here's a look at some new ideas for kitchens and interiors...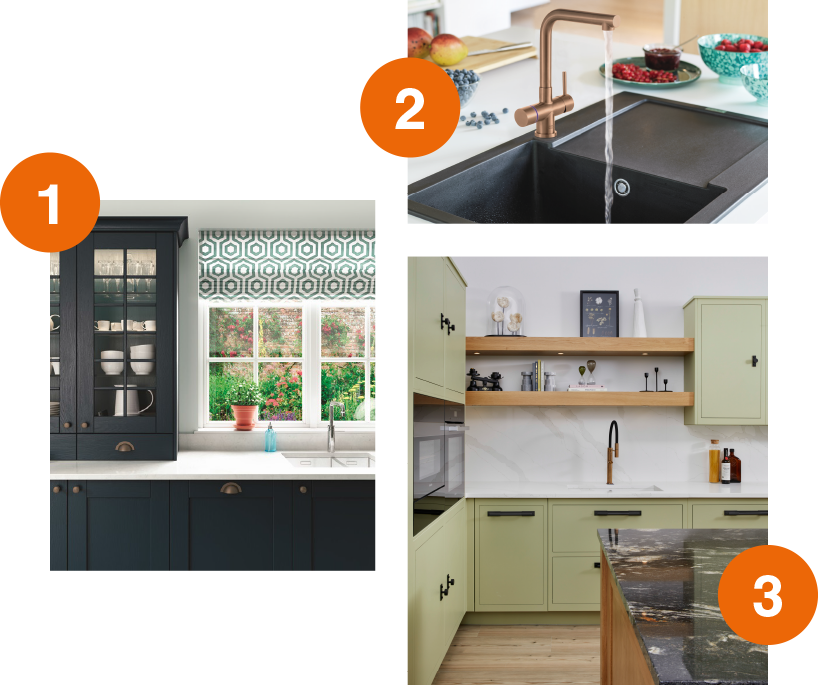 1 Daval
The Farnley range from Daval is made from sustainably sourced solid oak with a Shaker profile and V-Groove door joints to provide extra definition and fabrication detail. The refreshing combination of Navy Blue and Heritage Blue help to modernise this classically-styled kitchen concept, showing how Farnley is able to anticipate the growing trend for Regency colour schemes with rich colour inspiration. Farnley is also available in Natural Oak and 20 painted matt colours, including new Storm Blue, Forest Green and Morning Blue.
2 Franke Maris
New Marais MRG inset Fragranite sink from Franke in Matt Black, finished with Antimicrobial Sanitized® coating to reduce bacteria and microbe growth by 99%. Also in a neutral Oyster shade – both new colours will work with dramatic cabinet and work surface colours. In single and 1.5 reversible formats to fit 600mm cabinets and backed by a stunning 50-year warranty.
3 Harvey Jones Linear
A fabulous example of the 'new' green in the kitchen, this is the Linear kitchen from Harvey Jones which has a flat-fronted painted finish. Melissa Klink, head of design, says 'The new neutral base is going well beyond just grey with shades of earthy greens, washed out blues, light mushroom, dusky and muddied hues gaining popularity'
4 Insinkerator
InSinkErator has introduced two new specialist 3N1 steaming hot water taps in a brand new finish, Velvet Black. Available in two shapes, J and L. The compact NeoTank has an adjustable digital thermostat, so pick the hot water temperature between 88 and 99 deg C. Fabulous.
5 Quiet Mark Miele
Keep things quieter in kitchen by choosing Quiet Mark certified appliances, such as the FNS 35402i Integrated Fridge and Freezer side-by-side pair by Miele. Find more Quiet Mark products here, an especially useful reference point if you're working on open/broken plan kitchen designs.
6 Rotpunkt
New Daylight Grey colour option by Rotpunkt, features across its best-selling Zerox HPL (high pressure laminate) furniture range. Daylight Grey is a robust, high-performance furniture solution with a low-maintenance, fade-resistant and anti-fingerprint surface for easy cleaning. A great alternative to pure white, Daylight Grey brings a soft, neutral element when used in combination with contemporary matt black and rich wood fin- ishes. This dynamic kitchen concept also offers the wall-panelling storage system.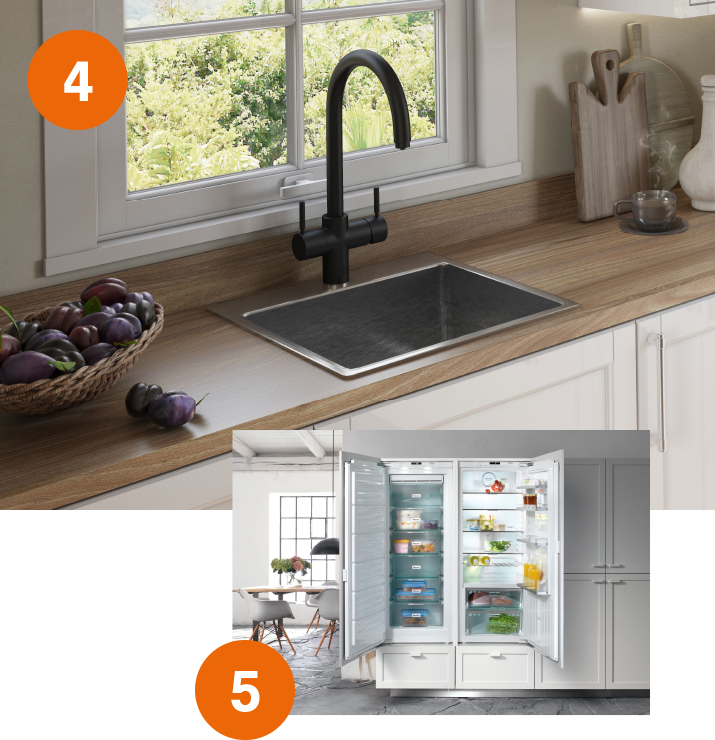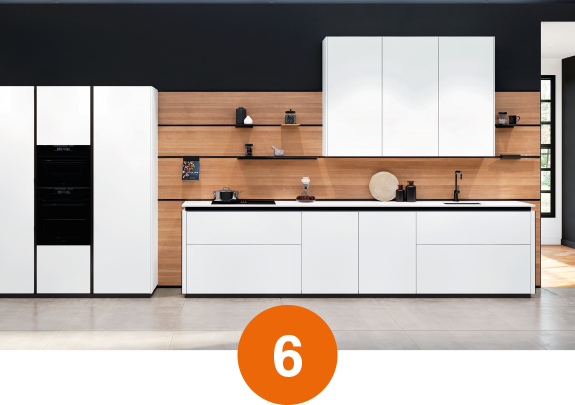 NEW SEASON continued...
1/2/3/4 Fired Earth
Get seriously inspired for some black and white schemes with the new Sorrento collection of porcelain tiles, exclusively from Fired Earth. A great way of giving a new look to plain black, white or grey cabinetry, to colourful cabinetry or as a stylish contrast to natural timber cabinets and furniture. Seven patterns available, as well as plain black and white for an eclectic look.
5 Atra Carve Abstract
Go for unexpected colour and pattern with pre- mium grade vinyl flooring from Atrafloor, suitable for domestic and commercial use – so it could be a vibrant and unusual addition to a showroom or retail space too.
6 Acquabella
Here's a gorgeous mixture of vintage/period and contemporary influences for the new Arraba natural stone-linen look finish from Acquabella. Suspended box furniture in Madera with One worktop in Blanco, shower trays, panels and bath also available.
7/8 Cuisinart
We're always interested to see new small appliances, and very pleased to hear about the new cordless models from Cuisinart. The Power, Pro, and On The Go blenders/mixers look stunning - definitely worth leaving out on display in the kitchen. There's also a cordless Wine Opener too. Who knew of such a thing... an essential gift for serious wine buffs, we think! And as if you need any more inspiration for creating some seasonal and summery dips, try Cuisinart's Salsa Verde recipe for a fresh, zingy boost of flavour.
9 Blueair Blue Aurora
More time at home? Look at the latest high performance Blue air purifiers from Blueair. The built-in sensor monitors air quality and automatically adjusts the purification speed, and HEPA-Silent® technology removes 99.97% of airborne particles.
NEW SEASON continued...
GROHE X is GROHE's new and forward-thinking multimedia and broadcast hub, and an industry-first digital platform. Visitors to the hub can experience informative and inspirational multimedia content tailored to their needs. For example, architects and designers can gain insight on the global trends impacting the sanitary business, access how-to videos on GROHE's leading products and source inspiration for their latest project.
Alongside uniting thought-provoking and entertaining content, GROHE X offers a platform that brings its community closer together, facilitating engaging exchange and support from GROHE brand experts.
Designers and architects can register to explore the new hub by visiting...
www.grohe-x.com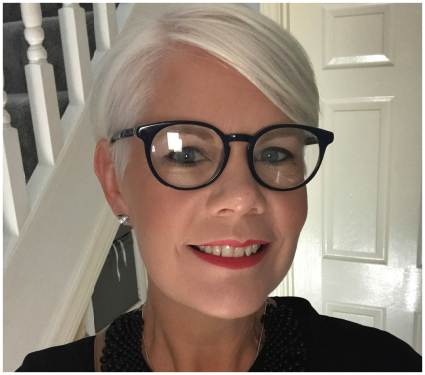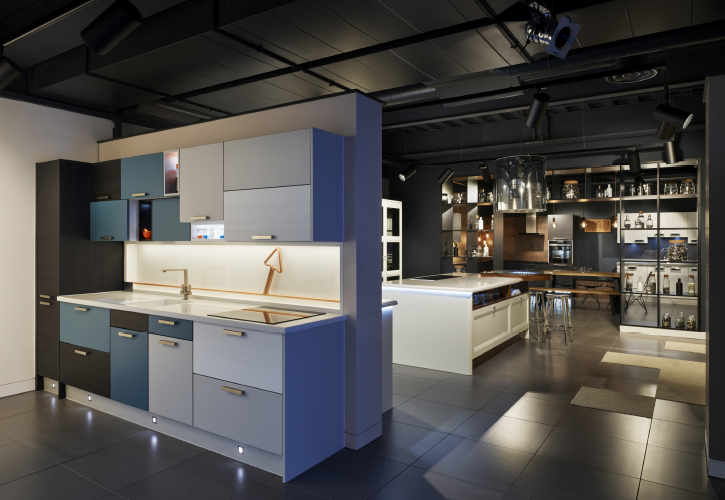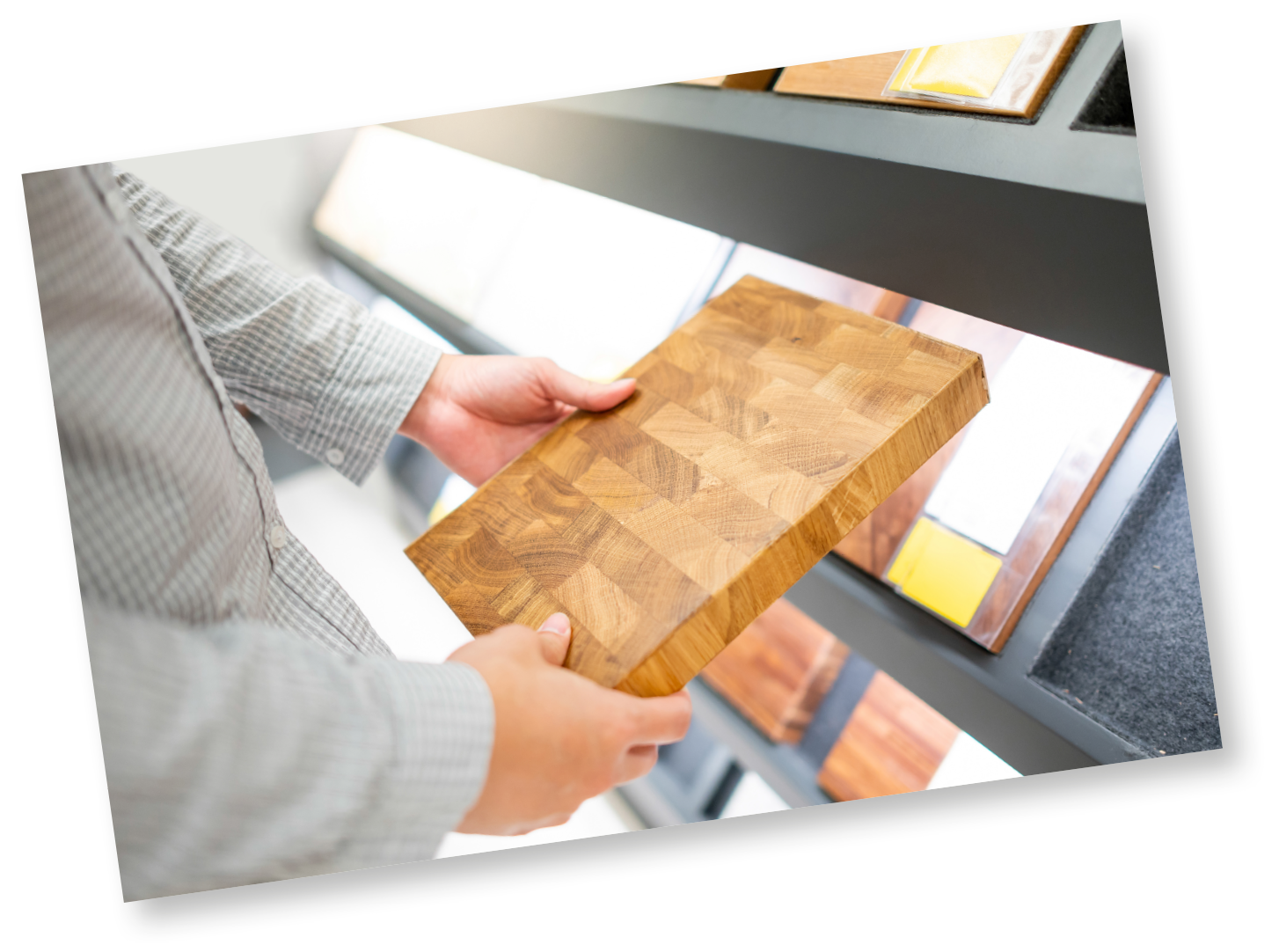 Roadmap to reopening
Like myself, I'm sure lots of you are in the midst of planning a grand re-opening of your showrooms when non-essential retail opens back up on the 12th of April.
A fresh lick of paint, a dusting down of displays and a renewed sense of optimism that life is slowly emerging from its hibernation.
I'm fully embracing the hybrid approach to the New Customer Journey, combining physical and digital experiences is the goal at The Blum Experience Centre.