Celebrating the

change in atmosphere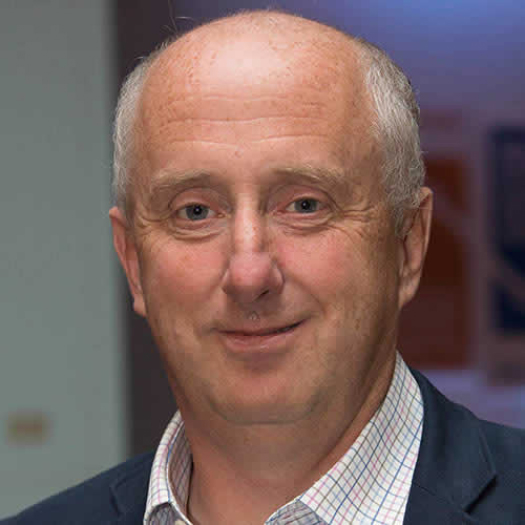 Well as I am writing this we have just had two days of beautiful sunshine and the first lifting of lockdown restrictions have taken place. It is amazing how just a little bit of good weather and some positive news changes the feeling and atmosphere here at Blum. It has been a long three months and it has taken its toll on all of us both mentally and physically.

This is why we are excited, in this issue of the View, to celebrate the arrival of Spring and Easter with our LEGRABOX chocolate Easter egg competition and there are some great prizes to be won, so look out for the opportunities to enter via social media.
The Spring vibe continues with a great article from Linda Parker about sprucing up our gardens for the arrival of the better weather. In my younger days when I was a sales representative for Blum, I remember visiting David L Douglas and so it is fantastic to have them being featured within this issue and great to see that this fantastic business goes from strength to strength.
Let's hope that with the arrival of the Spring that the positive news continues to run in parallel with the improvement in the weather. Have a great Easter everyone and hopefully you get a chance to enjoy the holiday with your families.

Stay safe. David

Cover image courtesy of David L Douglas see their feature on page 5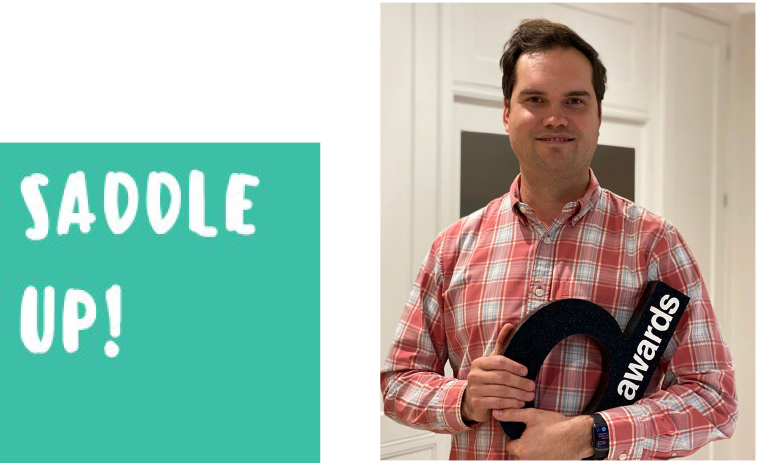 David Woollcott
Riding out the storm...
If you've ever been made redundant you'll know that, aside from the obvious financial havoc that it unleashes on your life, it can be very up- setting and toxic. David Woollcott knows these feelings personally with two separate experiences in his career that have given him huge empathy for others facing the same challenges. View spoke to David about his brainchild SaddleUp! – an umbrella network of leaders sup- porting those coping with recent redundancy in their moment of need.
It all started in the middle of the Covid-19 crisis last May and a single post by David on LinkedIn that lit the touch paper. It quickly received 72,000 views plus a string of reposts. This was the catalyst to David's decision to reach out to the unemployed within our industry. He offered 20 minute sessions to ask questions, listen and provide feedback.
He valiantly began by juggling the requests himself but it soon became apparent that a larger army was needed. The core idea remains and has expanded with David being joined by a number of executives and leaders from banking, construction, live entertainment, buying, automotive and legal who are also offering up 6 free 20 minutes sessions each and every week. There are currently 25 people helping David ('Saddlers' as they are known).
SaddleUp! does not provide any specific legal, mental health or financial advice. "We're here to share lives riches" he says, a sort of talking therapy. The main qualification that the initiative requires of a Saddler is that they have been made redundant themselves. On closer inspection, it's clear that SaddleUp's unique approach is not counselling or coaching – instead David describes it as "An exercise in hope and confidence".
Further down the line David has big ambitions for scaling up the much-needed service. He recog- nises that as soon as the government removes the safety net of furlough we will see a wave of new job losses. This leads him to believe that a pool of 9000 Saddlers must be enlisted. 18 business sectors are now covered and David has identified 50 potentials for the future.
He hopes that in time, and with greater capacity, SaddleUp! will become the primary 'go to' for assistance when any individual faces unemployment. At present, the first logical step is to approach recruitment specialists, but this puts people on the "rebound" and David knows first hand that it should actually be a period of proper reflection and re-evaluation.
Read this article in the recruitment press
Go to the LinkedIn profile to make contact with SaddleUp!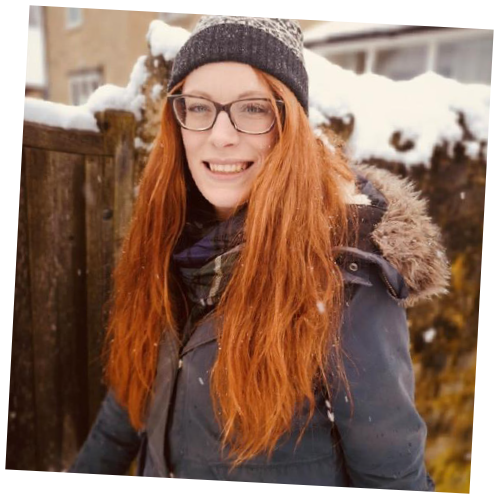 I work in the Blum Experience Centre here at Blum UK providing tours, explaining the Blum story (Why Blum?) events, lots of things really!
Fun Fact - Before working in the KBB industry I used to plan Weddings
Contact Vic: info.uk@blum.com
Blum UK Main Office:
01908 285700
Watch the video to hear how Vic and her colleagues are getting ready...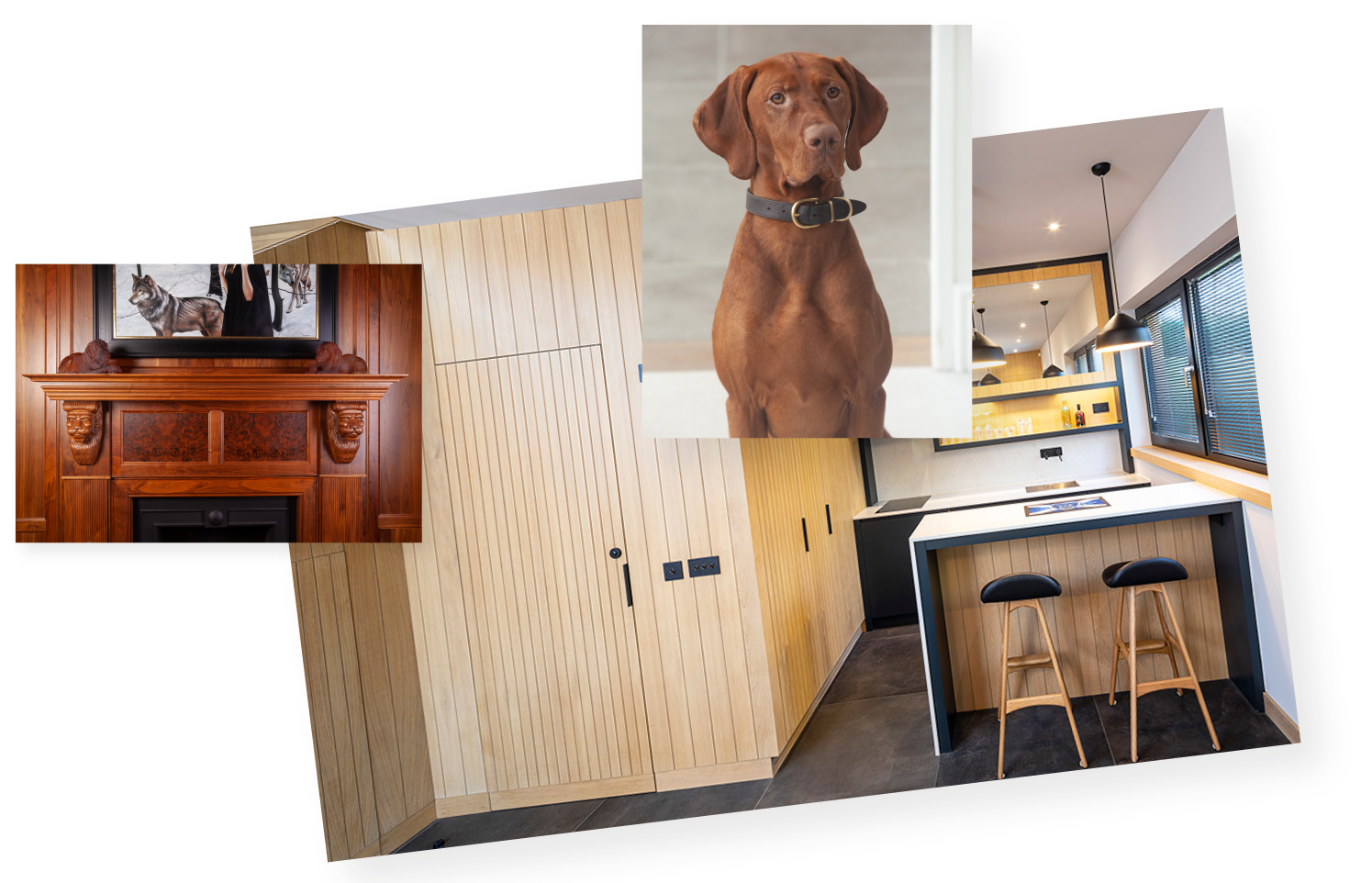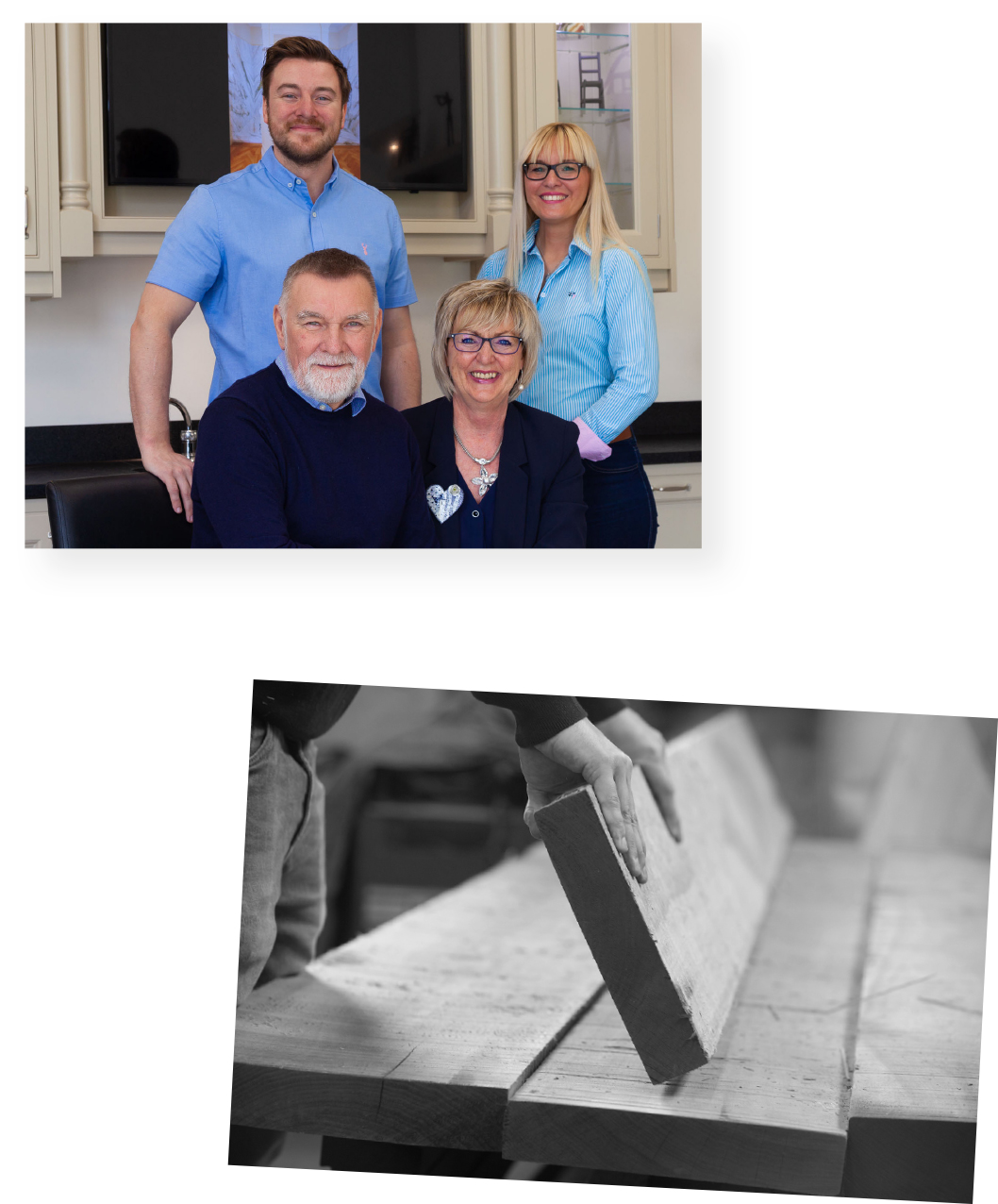 Highlighting the difference in their detail
It's the 30th Birthday of David L Douglas this year and we caught up with second generation Manager Michael to explore why the business has been through a phase of evolution during the past 5 years – and especially how, within the last 12 months, it has undergone its most dramatic brand and marketing overhaul yet.
The high-end kitchen specialist in Fife, Scotland is a real family concern; now involving the founders Elaine and David, their son, Michael, and their daughter, Samantha. They are driven by quality rather than volume and produce in the region of 1 to 1.5 kitchens a week.
For the first five years of their thirty-year history, furniture was sourced outside the business, but since then they have been manufacturing their own products. For more than 9 years David was the main installer and indeed to this day customers come back to the business "...years later and remember Davy as the craftsman in their home" Michael recalls. During their current search for a new production manager, David has temporarily taken on the role. As Michael affectionately puts it, it means that he is still very much on hand to impart knowledge "Until we discover a device that allows us to download his brain onto a computer!"
David L Douglas operate one showroom with 6 working kitchens and an onsite workshop which covers a total footprint of around 9000sq ft. There's a team of 18 with one of their longest serving employees having worked at the company for 17 years and even the shortest tenure is an impressive 8 years. Not forgetting company mascot Rùm who brings a smile to everyone's face and is always available for therapeutic doggy hugs!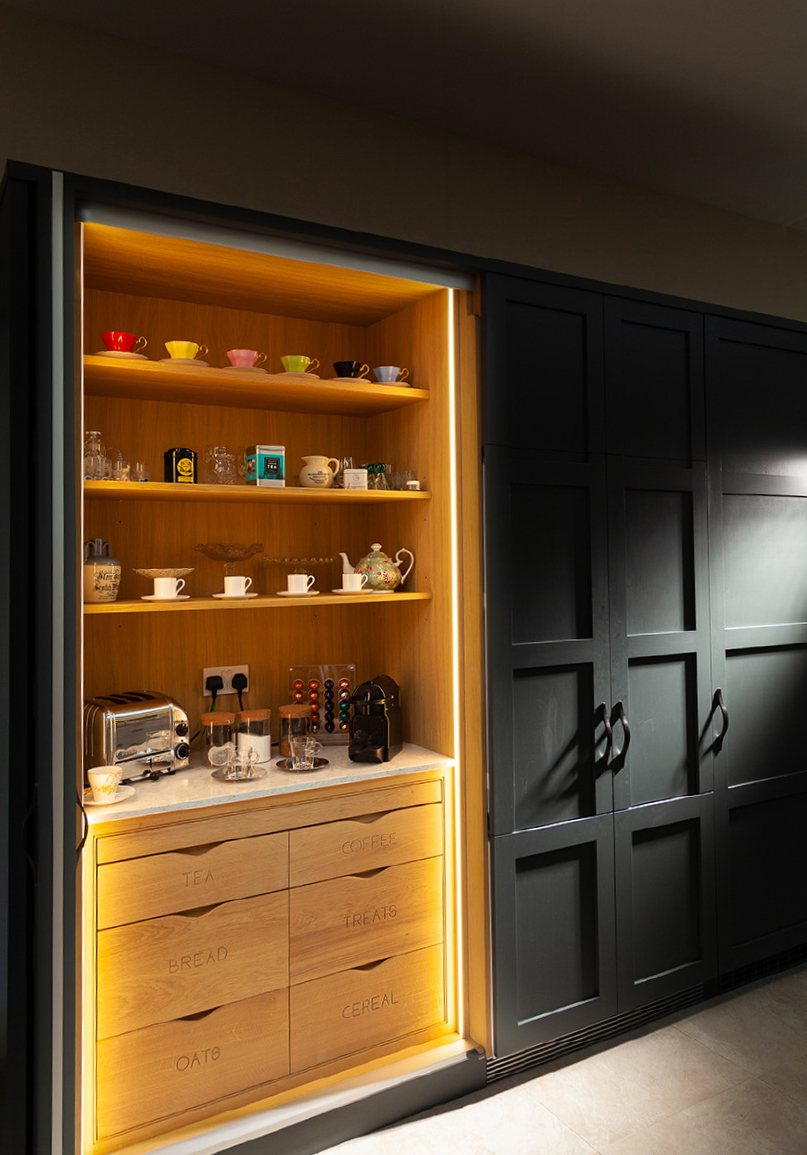 A key challenge for the company has been shak- ing off an established perception that it offers very traditional styles and also being pitched too high in terms of price point. Michael explains that the 2020 lockdown allowed them the space and time to "Figure out what we didn't like (about our previous marketing and website)". They identified that the site lacked a modern touch, so they set about revisiting everything, including the actual name and logo, in order to find the right way to tell people that they cover both contemporary and traditional designs.
Placing service and process at the heart of their marketing story has been a fundamental shift and now acts as a "shortcut through the sales journey". There's a succinct 6-step published process and the clarity for managing customers' expectations as a result. The repositioning brings a fresh and relevant edge to the brand, but has also involved "Putting across that there's more to the business than just the immediate family". Michael wanted to convey that there is a larger team behind David L Douglas than just those sharing its name. As part of this shift, Michael has moved into a more customer-facing role.
Their work on the business has been a success but of course there have been too many Covid restrictions to allow the raising of any glasses to toast it – Michael tells us that they plan to hold a postponed celebration of the big anniversary this summer instead!
See the David L Douglas website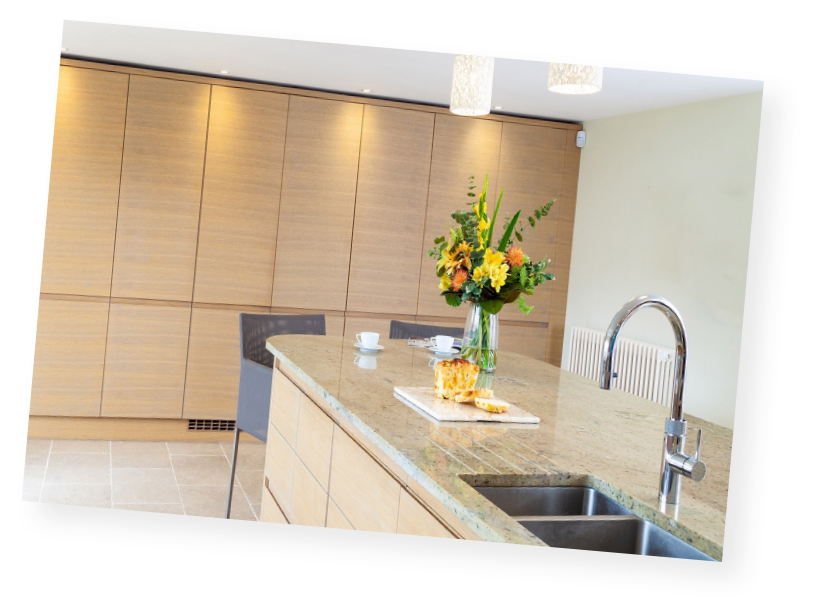 At David L Douglas they make kitchens that will stand the test of time so they have used Blum components since day one...
It's all about consistency and we don't get any problems – says Michael. It's either Blum or nothing.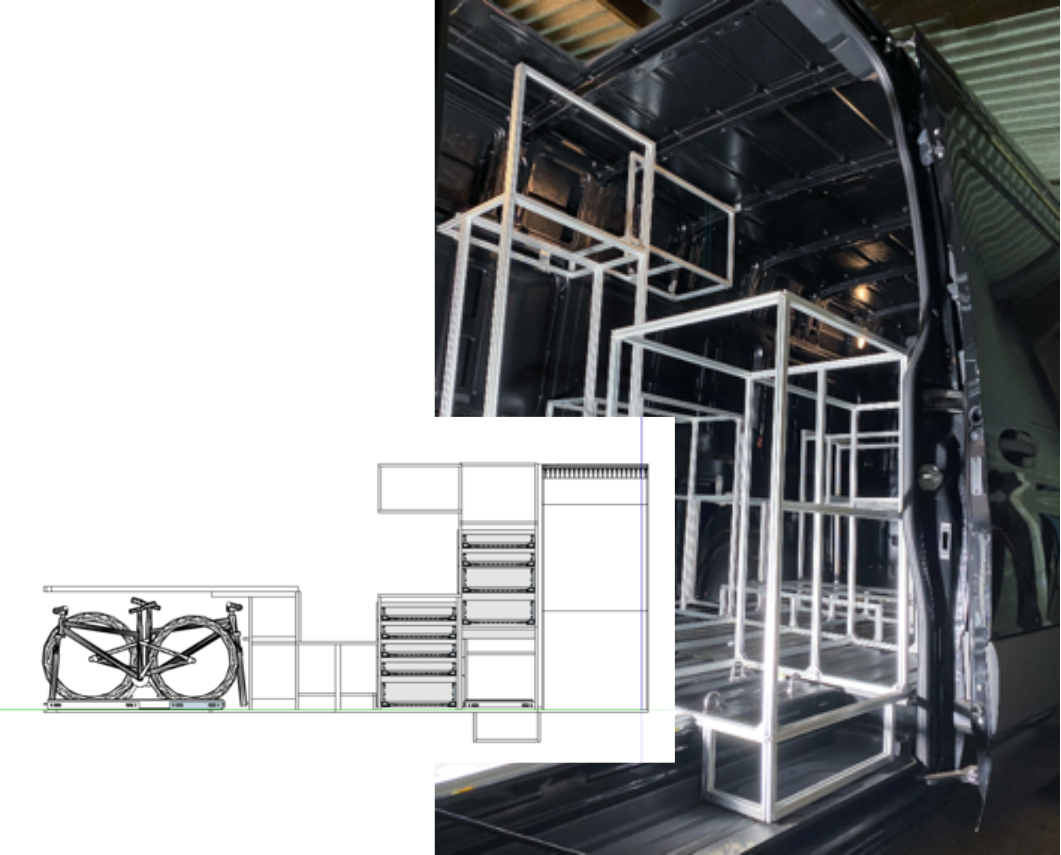 Written by David Grant
Setting the wheels in motion
Every so often we get an unusual request here in technical. Recently, I was involved in a project where a customer wanted to install LEGRABOX into an auto home. This was a challenge I undertook with Graeme MacKenzie, a Director of Riemann Ltd who was building his own auto home from scratch in a van.
Space was at a premium so planning the drawer layout was particularly important. Additionally, as we were working inside a vehicle the weight was also a consideration. A asset that we had to help Graeme was the Blum Cabinet Configurator, which simplified the work we had to do. Using a receipt of sketches showing frontal sizes and gap layout, I keyed the information into the system which calculated all the runner mounting and front drilling data.
Although, that didn't make the project run of the mill at all. However, it was one of the first projects where I had used Cabinet Configurator from start to finish. I think Graeme was pleased as he anticipated a complicated and difficult task but it turned out to be one of the simplest parts of his build so far. You can read his words for yourself:
From the outset it was clear to me that Blum's LEGRABOX system — with its mix of good looks, tight tolerances and adjustability — was the ideal storage solution for this premium adventure home. Unfortunately, trying to achieve the look of 'effortless simplicity' in a small space is anything but simple, and I soon found myself grappling with all sorts of design quirks. I reached out to David at Blum for help and within the space of a few hours he was able to provide a detailed design that quite literally fitted like a glove. David and Blum's OCC software make this stuff look easy...what a pleasure!
There is a bit more to the story but you can read the full version of our blog here
In the press:
skills fit for the future...
The importance of education within our industry cannot be overstated. The widening gap between what skills are needed and what's available is of huge concern to anyone looking to the future. It begs a crucial question – how can the industry encourage more young people to consider a career within KBB?
For designers, millennials are the obvious choice. Representing 35% of the UK's current working adult population, what matters most to them? Money seems to be a key driver for many. Although if this is the only motivation we run the risk of creating a cohort of salespeople; when the industry really must develop designers (with a level of experience that the role demands). So, reinforcing the desire for a job well done is critical – taking pride in one's work. Striking a balance between designing what customers want and the hunger for a sale could be the answer.
Read more about kitchen experts Diane and Tina's account of what makes potential young recruits tick in kbbreview
BIKBBI with the support of Quooker has launched a new installation Apprenticeship initative this year. Targeting students in years 9–11, Operation Next-gen looks to introduce KBB as a potential career path. Through the development of ten new Centres of Excellence in the South East, BIKBBI hopes to deliver KBB Fitted Interior Apprenticeships from September, as a proof of concept ahead of the national rollout.
Read more about this visionary blueprint
Enter our Easter Competition
...open to all chocoholics until 8th April
Play to WIN a collection of luxury goodies! How many chocolate eggs do you think are in this LEGRABOX? Just go to Blum UK's Facebook, Instagram, Twitter or LinkedIn pages to make your guess. Simply find the pinned post, leave a like and make your guess in the comments.
Five lucky winners will have something to look forward to. You will be able to find the terms and conditions in the post. Good luck!
How to build
trust and rapport online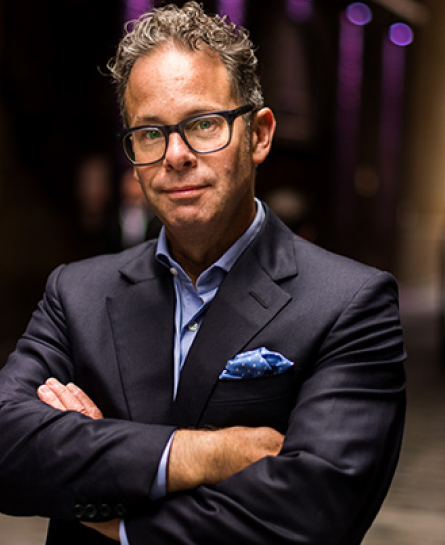 Reading facial expressions and body language on video is difficult, time seems faster paced, more business agenda driven with less pauses. And the natural engagement points upon arrival, greeting others or sharing a coffee are all absent.

89%* of sellers report that building rapport virtually is challenging. (Rain Group Centre for Sales Research)

So, you must take the lead proactively creating opportunity, time, and space for rapport-building.

Check out the full article here

and the webinar for more insights
Great outdoors ideas
by Linda Parker
We're almost there... it's going to be actually possible very, very soon to arrange some properly sociable outdoor entertaining. So this time we're just going to pop a few ideas out there to get those creative exterior design, decorating, and entertaining thoughts flowing!
Well, I don't know about you guys but I'm just about done with mooching around the garden arranging pots and putting summer bedding plants in, brushing down the garden bench, sweeping up and generally trying to make things look presentable! I want some visitors! And some barbecue and firepit evenings! And a jug of Pimm's and fairy lights strung up beneath the garden parasol I've just bought! Some of my suggestions are real investment pieces and may involve creating garden surfaces and spaces to accommodate them. But... as we're all trying to live our best entertaining-at-home lives, and if you're yet to build your own garden pub or bar or garden room, here are some suggestions that will definitely add style and substance to your outdoor spaces.
1 Chesney's
Chesney's Heat & Grill is a magnificent concept, a one-piece wood-fired heater and barbecue grill. Eco-friendly design, controls and technology minimise smoke and ensure there's plenty of heat.

2 FOCUS
The Sigmafocus steel fold-up wall mounted barbecue from Focus Fireplaces is also pretty fabulous. The ashpan will hold several uses-worth of ash, and the wall fitting just involves two fixings. See how it works here

3 Morso Forno Terra
The Morso Forno Terra super-stylish grill, pizza oven, square-base table and log-store combined will be a talking point at any outdoor gathering. It's sturdy enough to live outdoors all-year-round, and is self-cleaning too.

4 FIREPITS UK
The Firepits UK Complete Outdoor Kitchen is a great addition for home chefs who want to create a bit of impact with their outdoor cheffing skills. There's definitely a camp fire vibe to this piece of kit, which has prep space, an oven, grill, hanging bowl and log store.

5 AGA
The AGA Professional Outdoor Grill is a wondrous addition to a garden, terrace or patio, and will enable the home chef to roast, steam, smoke or warm food, as well as grill. The spill-tray is easy to remove and clean, too.

6 Beaumonde Eva Solo globe
If you don't fancy doing actual cooking outside, but want an affordable fire option to sit around whilst eating a delivered takeaway, consider the ultra-stylish Beaumonde Eva Solo Fire Globe fireplace. In cast-iron and stainless steel, easy to move around (when cool of course!) but the open handle.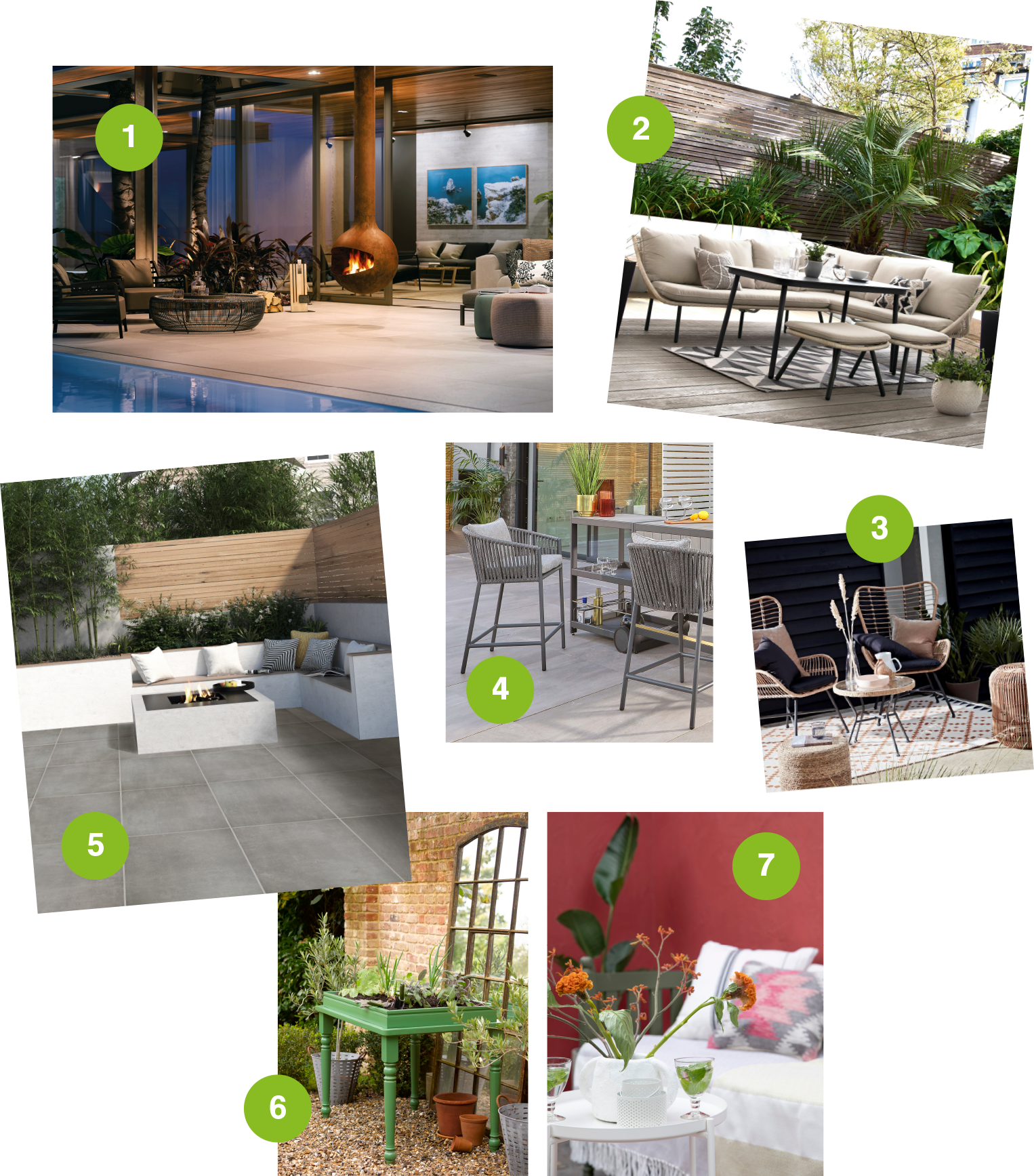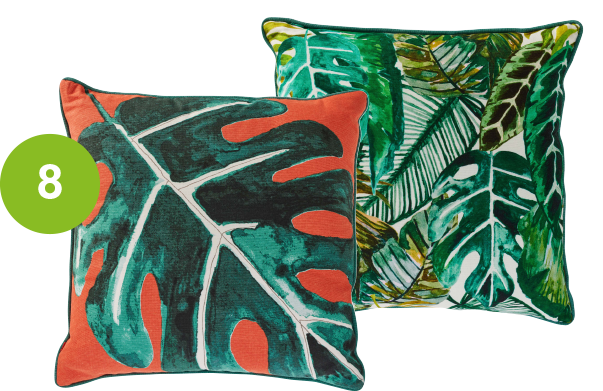 GREAT OUTDOORS IDEAS continued...
1 Focus Cheminee Exterieur
Go for a real show-piece outdoor fire with the Bathyscafocus Outdoor Fireplace from Focus Fireplaces. The suspended, pivoting wood burner comes in a black or rust finish.
2 Next
Ahh, this Helsinki Corner Dining Set from Next is rather swish, don't you think. An investment set that would look equally good in a conservatory.
3 Habitat
Outdoor furniture that is easy to lift and move around to follow the sunshine is a good idea... try the Bamboo Bistro Set by Habitat. Great for the conservatory, too, all year round!
4 Danetti
Go for sleek, stylish and sophisticated for the deck or terrace with furniture from the Palm Collection by Danetti. A garden bar is surely an absolute must-have for the summer of '21...
5 Tile Mountain
If you're going to do outside entertaining properly, then think about paving and landscaping.
These are Ohio Outdoor Silver Grey Porcelain slabs from Tile Mountain. No sealing is required, and there is lots of useful installation advice available here.
6 Sadolin green table
We rather liked the appeal of this re-purposed table for the garden. Use Sadolin Superdec Opaque Wood Protection in Mid Green from Brewers
7 Sandtex Masonry paint
Perhaps this year's garden plans are perking things up and re-painting, rather than full-on building and landscaping work! In which case, a splash of outdoor colour can be achieved with Hot Brick Ultra Smooth Masonry Paint by Sandtex, from Homebase.
8 Wilco cushions
Outdoor benches and metal chairs can generally do with a comfy layer for long evenings! Try outdoor showerproof and water-repellent cushions and seat pads from a selection at Wilko
3

is the magic number...

Three is the smallest number we need to create a pattern, the perfect combination of brevity and rhythm. It's a principle captured neatly in the Latin phrase omne trium perfectum: everything that comes in threes is perfect, or, every set of three is complete, and The Blum Experience Centre is no exception to this.

EXPERIENCE CONFERENCE
Meeting and conference rooms that are perfect for hosting 2 to 50 delegates. Blum can work with you to host a sales meeting or a product launch, a client meeting, or a workshop.

THE BLUM EXPERIENCE
The ultimate showroom experience, inspirational & innovative, a feast for the senses. Be transported to the Blum of yesterday, Today and Tomorrow, and get up close and personal with a full product showcase.

EXPERIENCE TRAINING
Fitters, Installers, carpenter's, architects & designers can get their hands on and use the latest online configurators, jigs and tools to increase your knowledge of Blum's product range and services. Take your designs to new heights, going wider, deeper and further than ever before.

While we can't offer everything we would in a normal world, we are excited to re-open our doors and invite you all back in when government guidelines allow us to. If you would like any additional information on the above or what we are currently able to provide digitally, please complete our enquiry form