Back into

the swing of things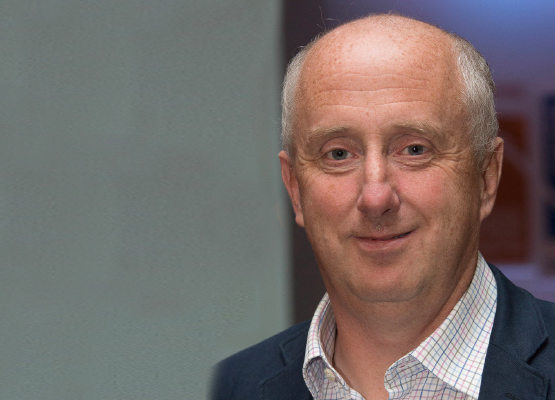 Welcome to issue 15 of the View, since our last edition we have started the long but eagerly anticipated return to a more normal working pattern here at Blum.
As of the 17th of May, we are now going through a period of acclimatisation for all members of staff who can return to working back at Blum HQ on a voluntary basis. According to the government road map that should allow us to fully return to work as from the 21st June.
As we are all aware it's been a very strange period in our history, but we are all looking forward to being back in the office with our friends and colleagues.

In this edition of the View, we are focusing on our virtual interzum experience and hope all our partners will have the opportunity to look into the window of the future in terms of Blum products.

Wishing you good health. David

Cover image courtesy of Auspicious Furniture see their feature on page 7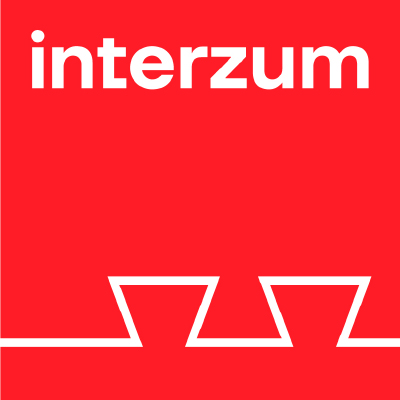 A sneak peek
of the future

---
---
As the biggest event in this year's calendar, interzum 2021 is where the furniture production and interior construction industry gather to inspire each other, find new business opportunities, and get a sneak peek of the future. As the first ever digital interzum, the event opens itself up to a completely unique format for the show whilst still creating an innovative trade fair experience.
The Trend Stage a great place to begin your interzum journey. As a platform for close-to-market products focusing on design-relevant trends over the next five years, the opportunity to get some great insights is too good to pass up.
We recommend catching up on:
• The Future Now: integrated furniture technologies in 2035
• New Work and the working world of tomorrow
• Megatrends: impact on living
If the Trend Stage isn't for you, the Green Smart Materials theme focuses on sustainability, digitalisation and smart material solutions. With the pandemic placing an unprecedented focus on digitalisation, this year's interzum is the best place to learn how to help develop your business for the new emerging world.
We recommend seeing the talks on:
• Green Deal Materials
• Exploring tomorrow's materials
• 3D printed buildings and the future of construction

If the speeches and keynotes aren't enough, the product stage is where all the exhibitors get their opportunity to show what they have in store for the future. Insight into trends, recent developments and what is available to the industry can be found here. What's more, the platform offers the ability for attendees to share ideas with exhibitors directly as if we were all in the same exhibition hall.
You can find a full list of who is exhibiting here
INTERZUM EVENT REPORT continued

For Blum, it was a busy week with the interzum exhibition in full swing. For some of you, attending the event in Cologne is a fixed event in your calendar every two years. For others, this might be the first time you have attended the show and it will be the first time for all of us to do so digitally.

Since we are unable to welcome you personally at interzum this year, we have come up with something quite unique. We invite you to Blum CONNECTS, your interactive interzum experience! Join us on a virtual journey through the world of Blum, guided by your very own Blum representative. Wherever you are – in your office, workshop or even at home – sit back, relax and experience how we can create tomorrow's living spaces together.
The interzum exhibition is an opportunity for us to share our vision of future products, trends and services with you. Some of what you see is available today and some will be coming later in the year…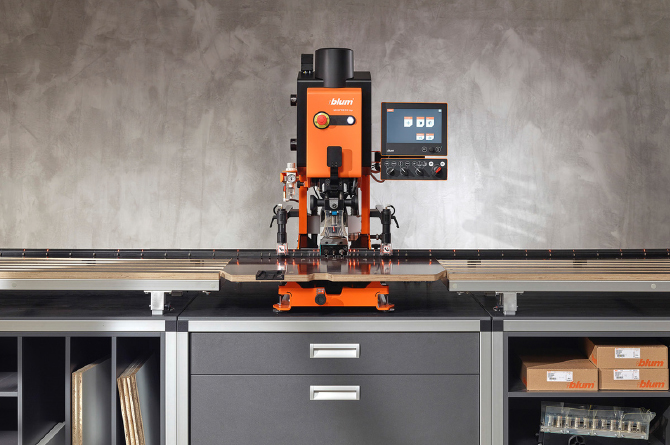 These are the products and services where we ask YOU, our partners and industry experts, to look towards the future and share with us your ideas and feedback…

Thinking ahead:
• MERIVOBOX
• AVENTOS HKi
• REVEGO
• Smart Kitchens
Let's move the world together with moving ideas.
For the best experience, register on Blum CONNECTS and get in-touch with your Blum representative to book a digital interzum adventure.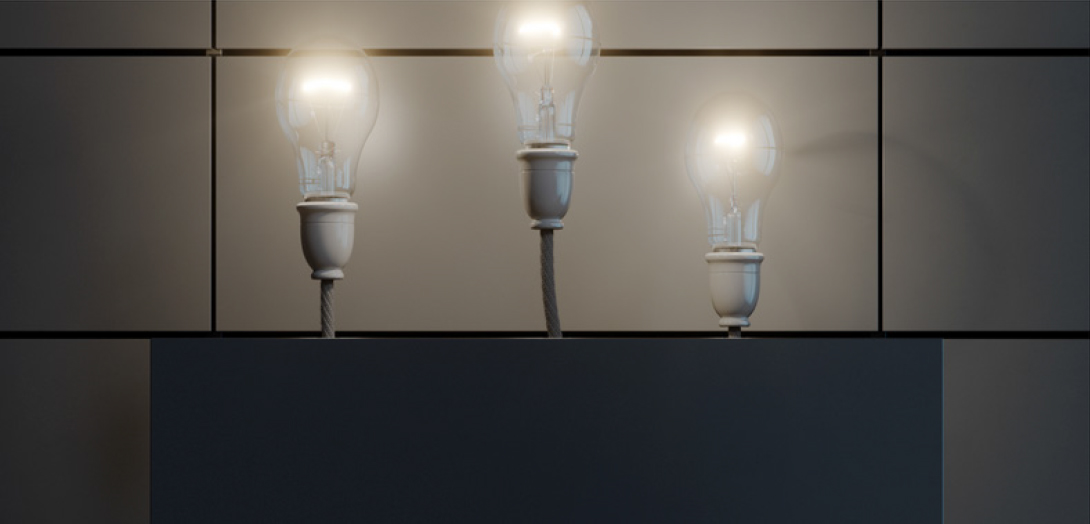 Changing animal instincts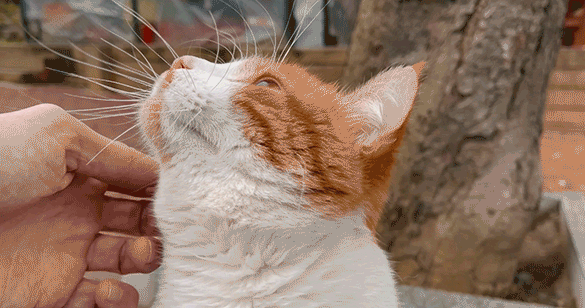 The end of lockdown is well within human reach. For most of us there is now reason to be more cheerful, but in this issue, we would like to focus on pets and how they might be feeling about it all. Our furry friends, to whom we have been especially close over the past year, could be getting very uneasy about the easing!

For instance, during the deepest stages of lockdown, dogs had fewer interactions with other dogs, fewer or no visitors were coming to their homes, and they have spent very little time alone. The accelerating return to normality is likely to be confusing for them, so we must be aware of this and make allowances. View found a wealth of reference material on how the path out of lockdown is affecting pets, along with practical solutions for dealing with it.

Covid-19 has had an impact on life in general and as a result many pets have found their world was turned upside down. Over a period of months they have probably adjusted but now it's time for change once again as owners return to work or resume social activities. Separation anxiety is widely recognised as a problem – a range of distress behaviours exhibited by dogs, cats, or any pet who becomes anxious when they are left isolated.

This article goes into detail with personal anecdotal experience of the condition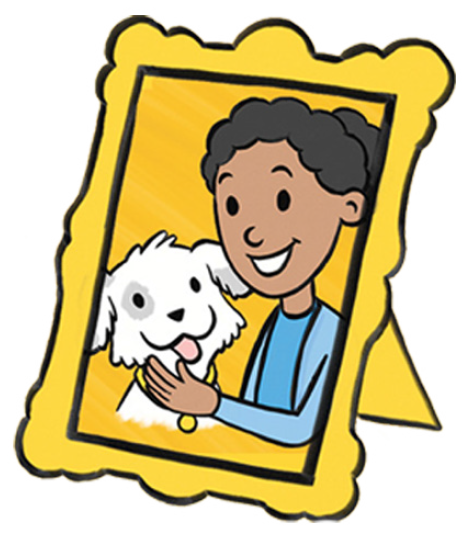 OTHER SOURCES OF USEFUL INFORMATION
The Dogs Trust offers some simple steps to ensure problems don't develop for canine companions as restrictions continue to lift – they have produced their own rover roadmap
The RSPCA Clinical Animal Behaviour team has prepared information and advice to help you and your animals cope with the latest changes
Various animal charities came together to create a 'Pet Behaviour Advice' sheet – you can download a copy of their helpful guide here


Matthew's fun fact – When making
a cup of tea, the milk goes in last!
Contact Matthew: info.uk@blum.com
Blum UK Main Office:
01908 285700
Looking at improvement and impact with our

National Business Manager

I'm Matthew Walmsley and have been part of the Blum family for 20 years. I know, I don't look that old but there are days in the last year when I felt it!!


After graduating an interior design degree I spent 18 months in a kitchen studio then started my career at Blum as a sale representative working in the north of England. First sales job, first company car, first laptop, first mobile phone … all the gear, no idea.



Over the years, I have been lucky enough to experience different roles at Blum and working with some truly amazing people, both at Blum and with our partners. Today, as National Business Manager, I am responsible for the information flow between our various internal departments, Blum Austria, the sales team and you the customer. I analyse sales and volume data, looking for opportunities to support product and service improvement as well as investigating the impact of customer product development.



The last 18 months have been a challenge for us all, both at work and personally. Certainly for me there have been many ups and downs with many challenges… So like everyone else, I got a puppy. Stress levels went up, sanity came back.


The daily walks let me escape from my dining room/office, and there's nothing like chasing a puppy who wants to play with a squirrel to increase your pulse!!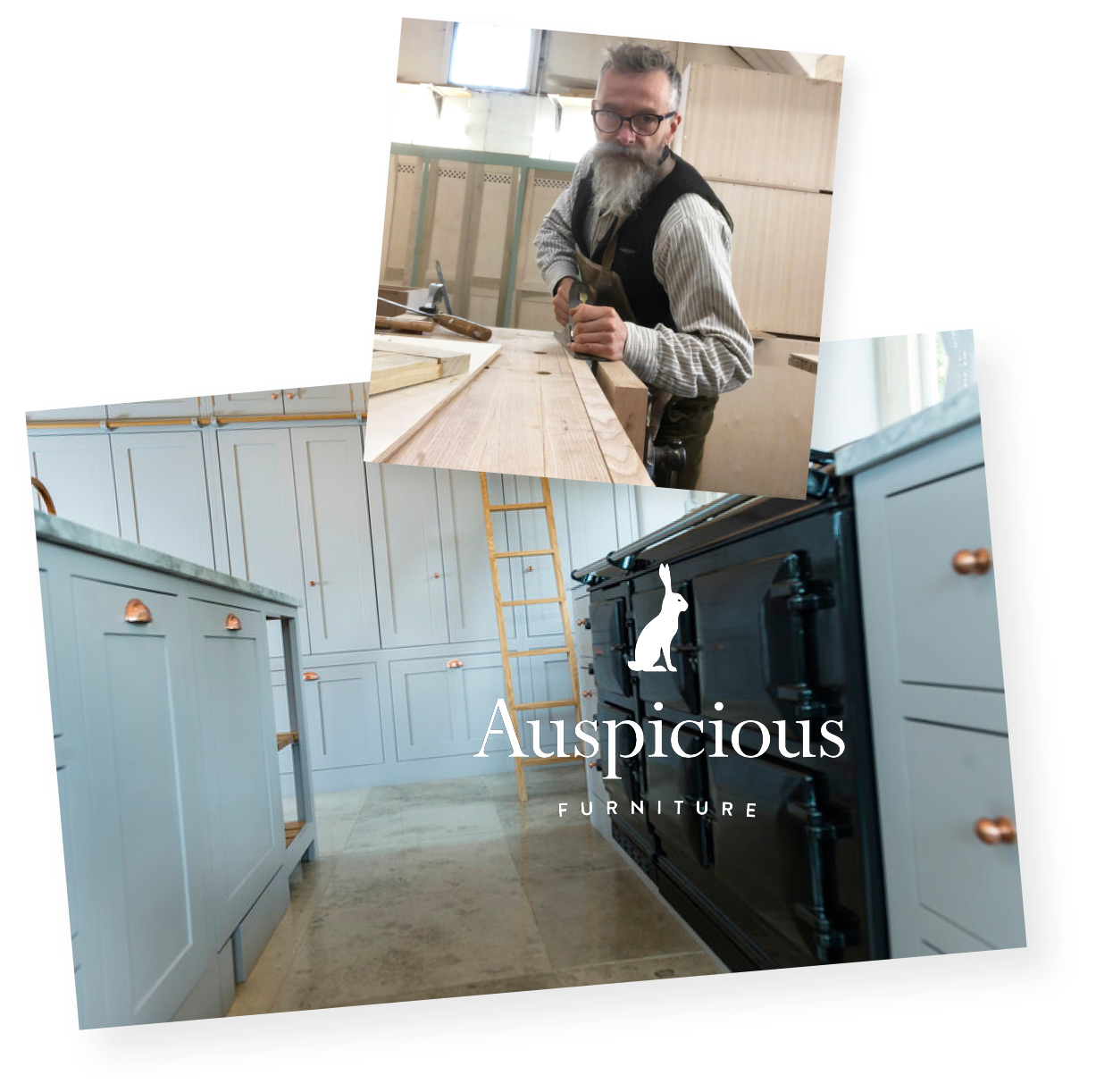 Pouring passion into every piece
It's inspiring to meet someone whose passion is palpable and there is no other way to describe Nigel Wilson of Auspicious Furniture. Based in the artistic Gloucestershire market town of Nailsworth, he's currently working flat out, 7 days a week with projects booked right up until November and December. Although there is a sense that Nigel relishes it and there's absolutely no waning of enthusiasm for his business despite the long hours – "I just love what I do" he told us.


The Cotswolds life seems to suit him well, but he begins by explaining that his story actually began on the other side of the world. Nigel started working on family land in Australia alongside a guy who was doing landscaping there which led to an interest in Feng Shui. From that point Nigel

decided that he wanted to make Feng Shui furniture with a real emphasis on balance, both in the process and the final result. This philosophy does draw in certain customers but Nigel is also prepared to accept that it's not for everyone!
Regardless of a customer's stance on this, it does mean that for all projects Nigel can deliver a highly personalised and more enlightened experience. Every Auspicious Furniture project begins at home, based on the strong belief that good
design draws on a house and its unique people. Nigel extols the virtues of handmade furniture for a discerning client base and he has clear proof of its popularity, with many customers returning themselves and recommending others.

When it comes to the raw ingredients Nigel
appears to take great pride in selecting the wood that will be perfect for a given piece of work. He talks of handpicking from the stack in a favoured timber yard, and his perspective is it's about "keeping the material alive". A particular grain has been growing in a certain direction and for the purpose it is next intended; he sees it continuing to 'grow' in a customer's home.


The massive influx of homeowners relocating from Bristol, Birmingham and London to this luscious Cotswolds valley has meant a steady stream of new business. In terms of design style though, Nigel felt that it was becoming predominantly and blandly Shaker – so he wanted to challenge that bias. Recently he has made it a goal to filter out new enquiries for Shaker solutions. An interesting bi-product of which has been discouraging time-wasters! Despite all the traditional skills and techniques practiced at Auspicious, new materials are also on the agenda and Nigel is now advocating people consider alternatives to timber, such as the highly workable Richlite.


So what of the future? Nigel's 19-year-old
daughter, Lily can now be found shadowing him so that she can learn the ropes as an apprentice. She benefits from one-to-one training and Nigel gets to pass on his joy of crafting beautiful furniture. By January next year Auspicious expects to be recruiting more people to the team.


It's clear that quality of life and lifestyle really matter to Nigel and his business. The company has been operating for 25 years and in that time has established the hare as its emblem; the
distinctive silhouette of a creature that stands proud as well as standing out for being individual. View agrees with Nigel here – it's a fitting creative solution for Auspicious.


See the Auspicious website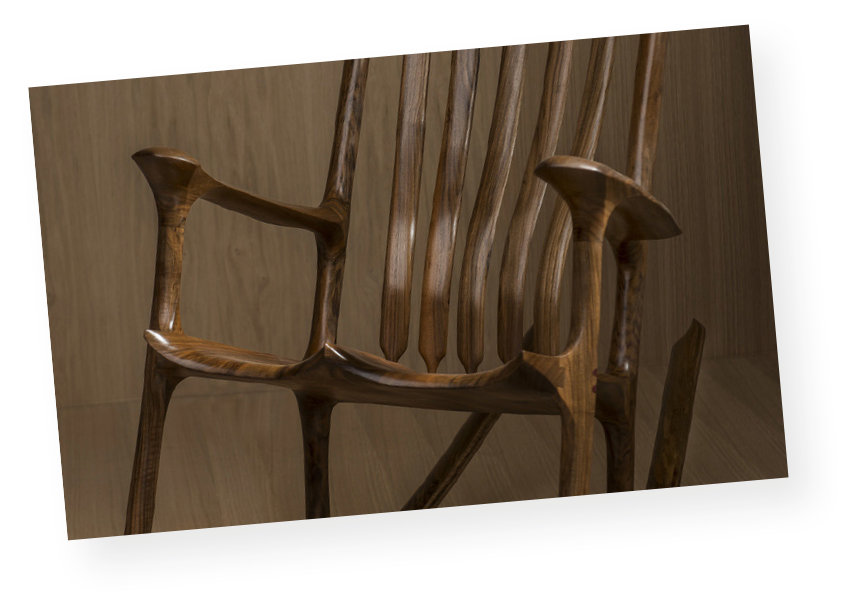 As makers, it's nice to use hand tools. It's the ceremony; you sharpen your chisels, sharpen your planes... it's just you, the tools and the wood.
Nigel Wilson

Written by Kevin Souter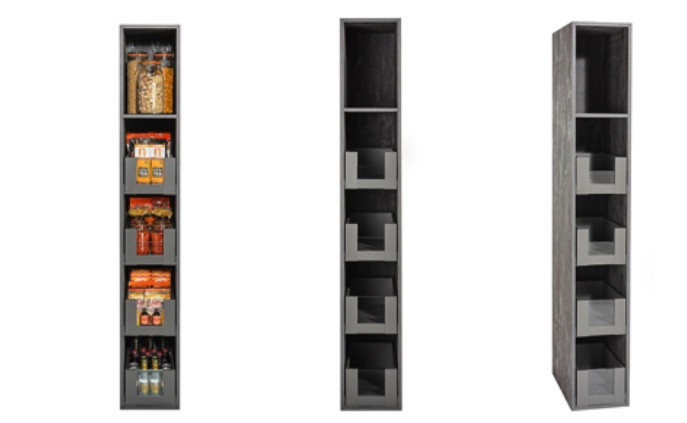 SPACE TOWER SLIM
Not long into my Blum life, I was asked to build a new take on the SPACE TOWER concept which was the SPACE TOWER SLIM, a thinner version of the standard larder unit.

It was my first time building a SPACE TOWER, so I was excited to get stuck in. I was able to build the cabinetry with ease but building and installing the drawers was very new to me.

Working for Blum I had access to all the jig and assembly machines. I thought they would help but I did not realise just how much easier and enjoyable they would make the process.

Firstly, I measured and cut the bases along with the backs using the catalogue as a reference. Then I routed the bases using the LEGRABOX Base router to finish my preparation, followed by utilising the BOXFIX P drawer assembly machine which made holding and fixing the drawers together a piece of cake, pretty much hands-free.

I moved onto measuring up the carcass for the drawers to be installed. Using Cabinet configurator for the drilling patterns, I set up the universal template for the correct setback and drilling positions. Once the template was set, I could just drill the holes for one runner then move the template down to the next drilling height and repeat.
The jigs really did make this process great, less marking up of the carcass, and drilling through the template meant all I had to do was position and drill. It also made me look like I knew what I was doing even though I was still new to Blum.

Read the full blog
Stepping up to the plate…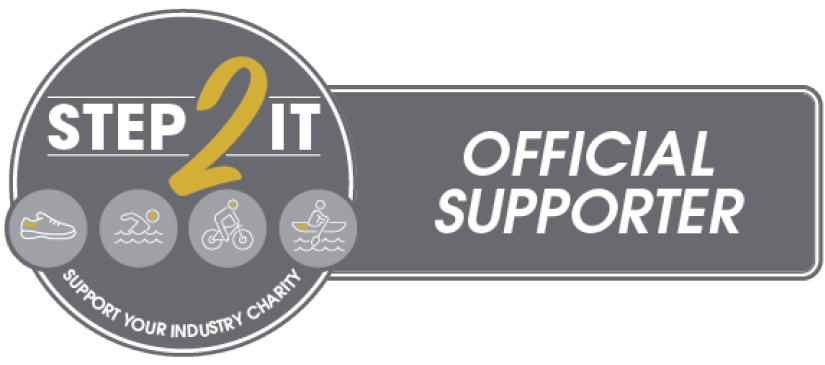 Blum UK is proud to announce its sponsorship and support of the Furniture Makers' Company's "Step 2 It" campaign.

During the pandemic The Furniture Makers' Company has seen record levels of demand for welfare from those being hit hardest by Covid-19. With the need for help being greater than ever before there is only one option, a support campaign larger than any attempted previously by the charity.
This is where Step 2 It comes in. The most significant campaign in The Furniture Makers' Companies 120-year history, it encourages everyone to have fun, raise money and support lives from May 2021 to April 2022.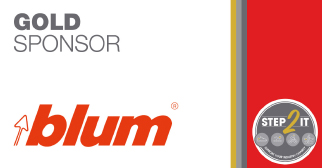 So, what's the goal?
Inspire the industry to take part in sport-based activities or challenges to generate vital funds to help those in the furnishing industry who are struggling financially particularly after the devastating impact of Covid-19.

How can you get involved?
Start by completing the pledge form here

From there you can take part in the charity's online challenges, plan your own personal event, work with your organisation to create a company team building event or start your own fundraiser.
The best part, every penny raised will be matched. Instantly doubling the value of any donation!


Find out more about Step 2 It
Bringing the outdoors indoors

by Linda Parker
Making the most of a ground floor or basement/lower-ground floor kitchen by opening it up into the garden is a huge trend that has been around for a few years now, and it looks as if it's set to continue. Easy access to outdoor dining and entertaining spaces has become increasingly important over the events of the last year. So this time we're rounding up a sparkling selection of inspirational kitchens where the designers have addressed and prioritised smooth progress from kitchen/living spaces to outdoor areas.

DESIGN CONSIDERATIONS
• Work with your architect and landscaping/garden design advisors to anticipate the smooth flow from indoors to outdoors. Whether it's decking, paving, tiles or lawns, different levels will need to be reconciled and it's easier to do that from the outset rather than having to dig up or raise levels at a later date

• For a seamless transition from indoors to out, a flush threshold will make all the difference, especially for whole-wall/full height sliding or bi-fold doors.

• If the outdoor area includes a change of level, budget for step-lights in the risers to illuminate the area and increase safety.

• Include power points for outdoor heating/lighting/cooking facilities. Ensure any outdoor cooking area (BBQ, Pizza Oven, Fire Pit etc) has enough space around it regarding safety and to allow the chef enough room to cook safely!
• It's a good idea to allocate space for a storage area for outdoor cushions/seat pads etc – they can be quite voluminous and need a delegated dry storage bin or shed.
Image 1A and B (below)
This is the Original painted Shaker kitchen by Harvey Jones. Cabinets are in Pavilion Gray by Farrow & Ball.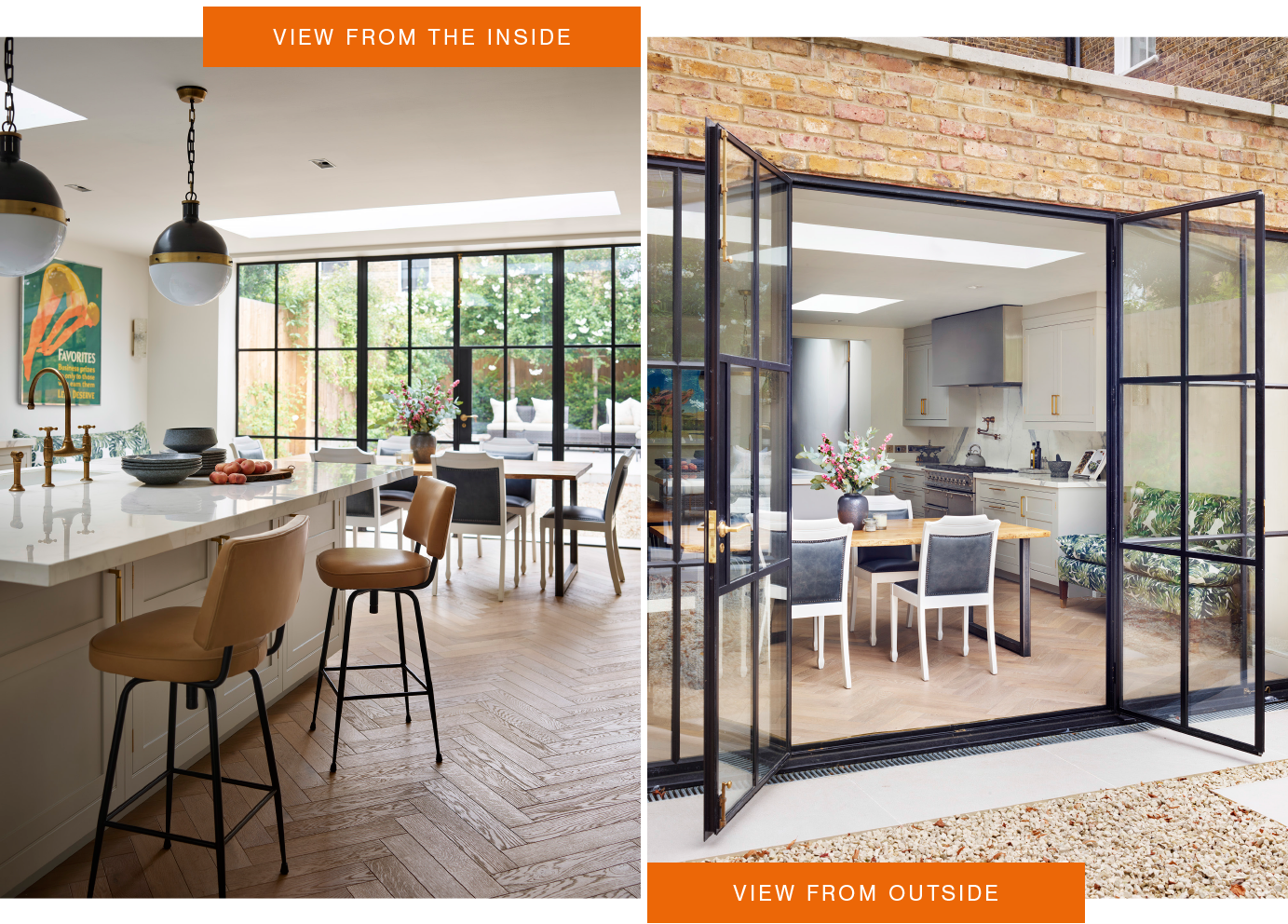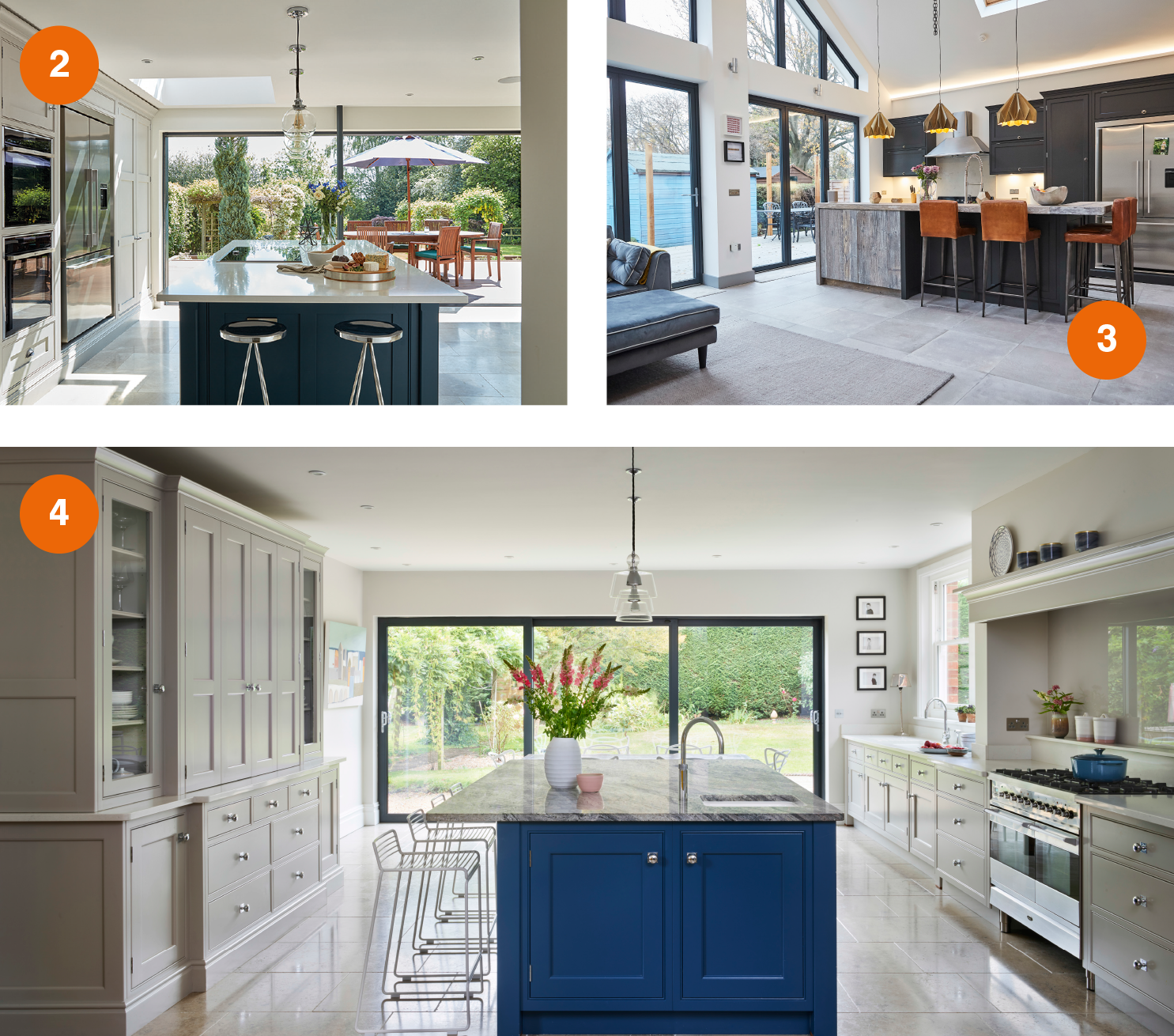 BRINGING THE OUTDOORS INDOORS
Image 2
This kitchen was created after a extensive renovation where an old conservatory, as well as interior and exterior walls were removed. The glass opening is eight metres wide, creating a spectacular focal point for this kitchen, which is the Hartford by Tom Howley, painted in Tansy and Lithadora (for the island).
Image 3
A grand kitchen from The Main Company. Double-height glazing floods the area with light and brings aspects of the outdoors straight into the home

Image 4
Stunning bespoke kitchen, Martin Moore's New Classic range, within a new extension that was built with sliding doors leading straight into the garden.

FURTHER INSPIRATION

Excellent paving ideas: Granito slabs from Tile Mountain
Glazing inspiration: Sunflex aluminium bi-folds from IDSystems

Roof lights, lanterns and domes: Ultraframe

Blinds for bifold doors, remote control: Tidmarsh

Info on the need for doors between new conservatory and existing building: Room Outside


BRINGING THE OUTDOORS INDOORS
Image 5
This Victorian house was wider than usual, allowing the side return to be maximised, with the John Lewis of Hungerford Shaker kitchen fitting into the middle section, with a slim island. The glazing and roof lights are all immaculately positioned, filling the room with light and exterior views.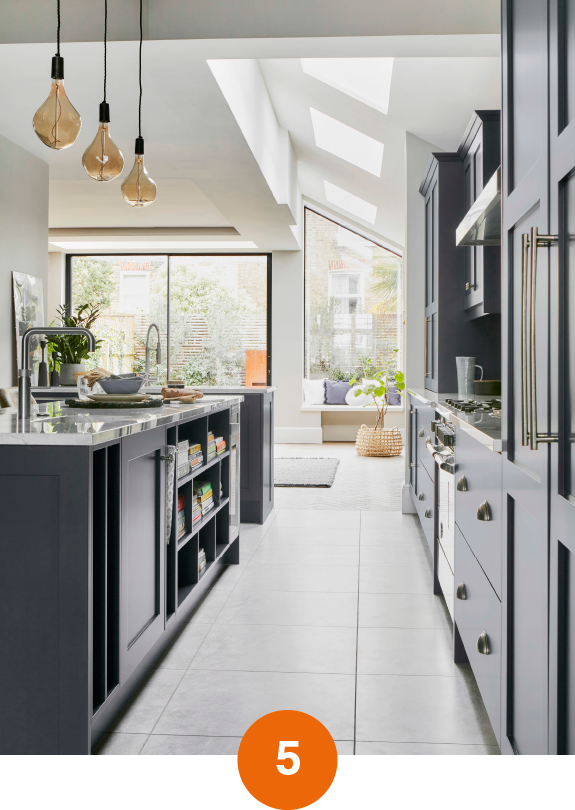 Image 6
Garden views and the beautifully proportioned roof light defined the footprint of this Martin Moore bespoke kitchen. Two pairs of French windows and shaped top glazing allows the outdoor greenery to blend with the indoor colour schemes and décor.

Image 7
This space was created as a highly ergonomic open-plan kitchen/dining/family space that blended indoor and outdoor living, with a al-fresco dining space just a step away from pool and pool house. By Brandt Design.

Image 8
This Handleless Shaker kitchen by Higham Furniture features Crittal windows and spectacular roof lights in the new side return extension which leads seamlessly straight through to the outdoor dining area and garden.

Background image
This pale grey and white kitchen was designed by Helena Myers of The Myers Touch, for a new home by architects AR Design Studio. The kitchen was a backdrop to stunning woodland views, so the flow between inside and outside was an important consideration.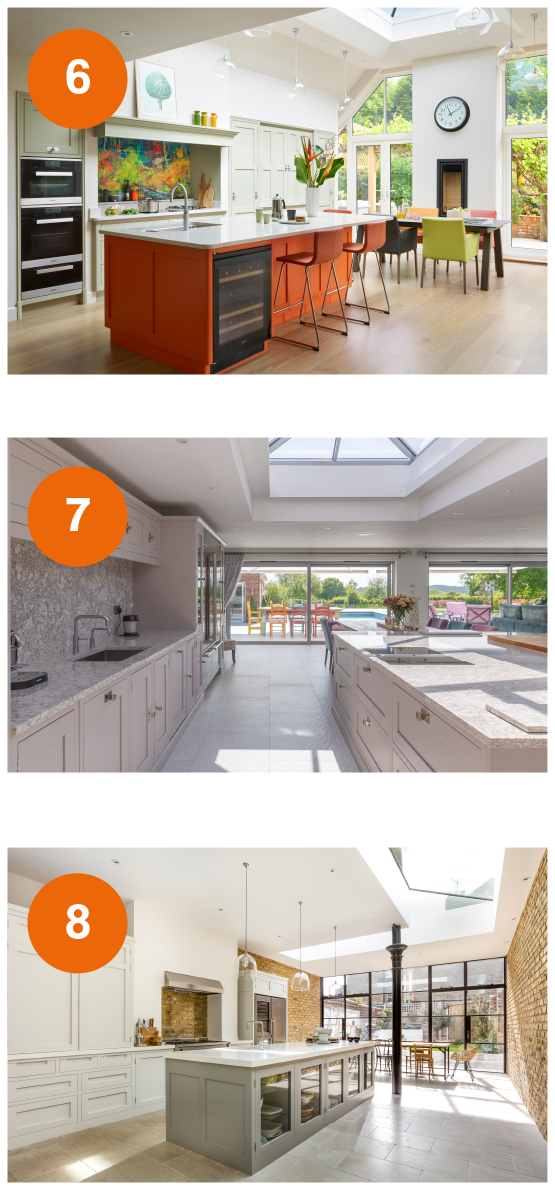 The Blum Experience centre is open for business and taking bookings from the 12th July.
The biscuits are baked, the kettle's boiling, and we can't wait to fling open the doors and wrap you up in the Blum Duvet.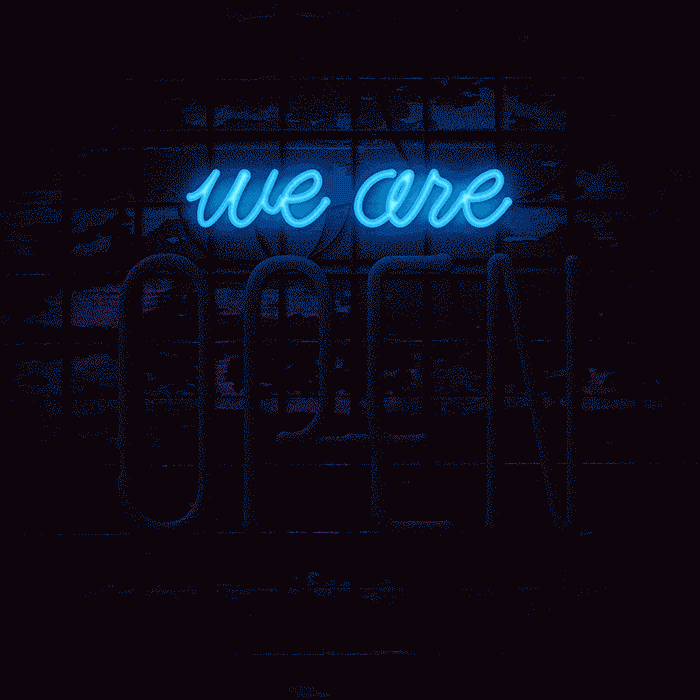 Step into a world of possibilities and let us
inspire your living spaces.
We can tailor a day just for you, Designers, manufacturers, Fitters, installers, distributors, retailers, if KBB is your world, let us move it at the Blum Experience Centre.
Get in touch to register your interest via the email link below, or contact your Blum Representative for details on how to book.
We can't wait to meet and welcome you.
Amanda, Victoria, Debbie and Jan.
Please complete our enquiry form here