Delivering

a virtual first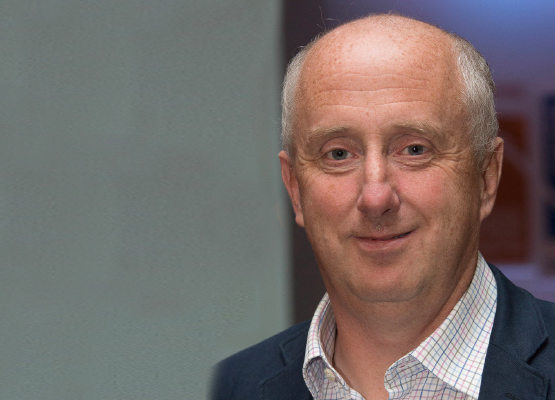 What a few weeks it has been since I last wrote for the View. We have seen a first in the history of Blum with the incredibly successful delivery of a virtual Interzum experience, thank you to all our partners who have taken part so far and for your amazing feedback.

I know the team who worked tirelessly to put the whole event together really appreciate your positive comments regarding your experience. I think this will not be the last time we use the virtual space to show our products and services to a wider and bigger audience. Of course, it goes without saying that we obviously can not wait to also meet up in person in the future to show you our valued partners our products as well.

I am writing this piece the day after it was announced that we would have to wait a further four weeks until we can see the lifting of all restrictions and although this is incredibly frustrating we at Blum will continue to follow government advice and work from home wherever possible and look forward to when we can have our team back together again at our HQ in Milton Keynes.

This edition has a great feature from one of our key partners HPP and in it, Dan Mounsey talks about the challenges and opportunities of a digital world something we at Blum are having to quickly learn in these times.

Once again, I wish you and your families a safe few weeks ahead.
David

Cover image courtesy of HPP see their feature on page 6
Connect

and share feedback…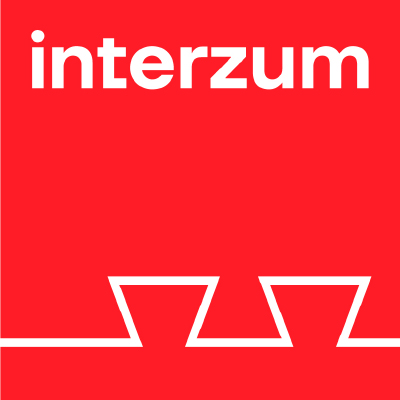 It has been a month since interzum 2021 began and we have enjoyed getting to talk with so many of our customers about all our ideas for the future.

From products a little down the road to concepts that will guide us in several years' time, interzum is our opportunity to pull back the curtain and talk about what is to come.

There are many projects we're excited about here at Blum. Form the new additions to the AVENTOS family, how our services can make the difference to you and the initial ideas behind our pocket door system REVEGO, there is plenty to talk about. We're preparing a journey for the future and it is one we would like to walk with you.

Now, whether you have been through Blum CONNECTS by yourself or experienced our interzum presentation with your Blum contact, we would love to know your thoughts and feelings about what you have seen. The more we understand what you think about our ideas for the future, we can look forward to building a stronger relationship and future together.

You can fill out our short two-minute survey yourself – Feedback form
Your Blum representative is ready to take you through all that we have been working on, so now is the perfect time to get in touch.

Connect with us! Register now for your exclusive Blum interzum experience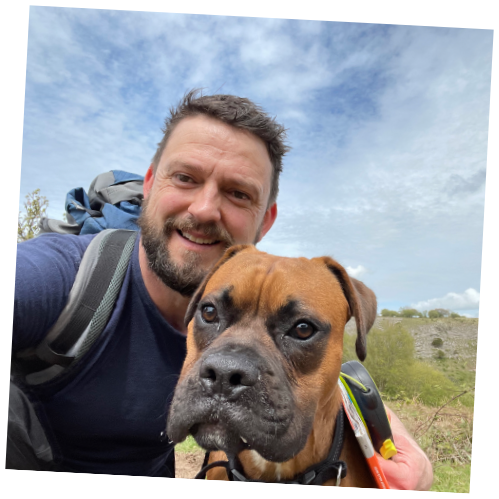 Ben is our direct sales manager for manufacturers and has been with Blum for nearly a decade.

Fun fact – The most unusual delicacy I ate whilst living and working in China was probably chicken scalp.

Contact Ben: info.uk@blum.com
Blum UK Main Office:
01908 285700
Watch the video of Ben, overlooking the Roman City of Bath…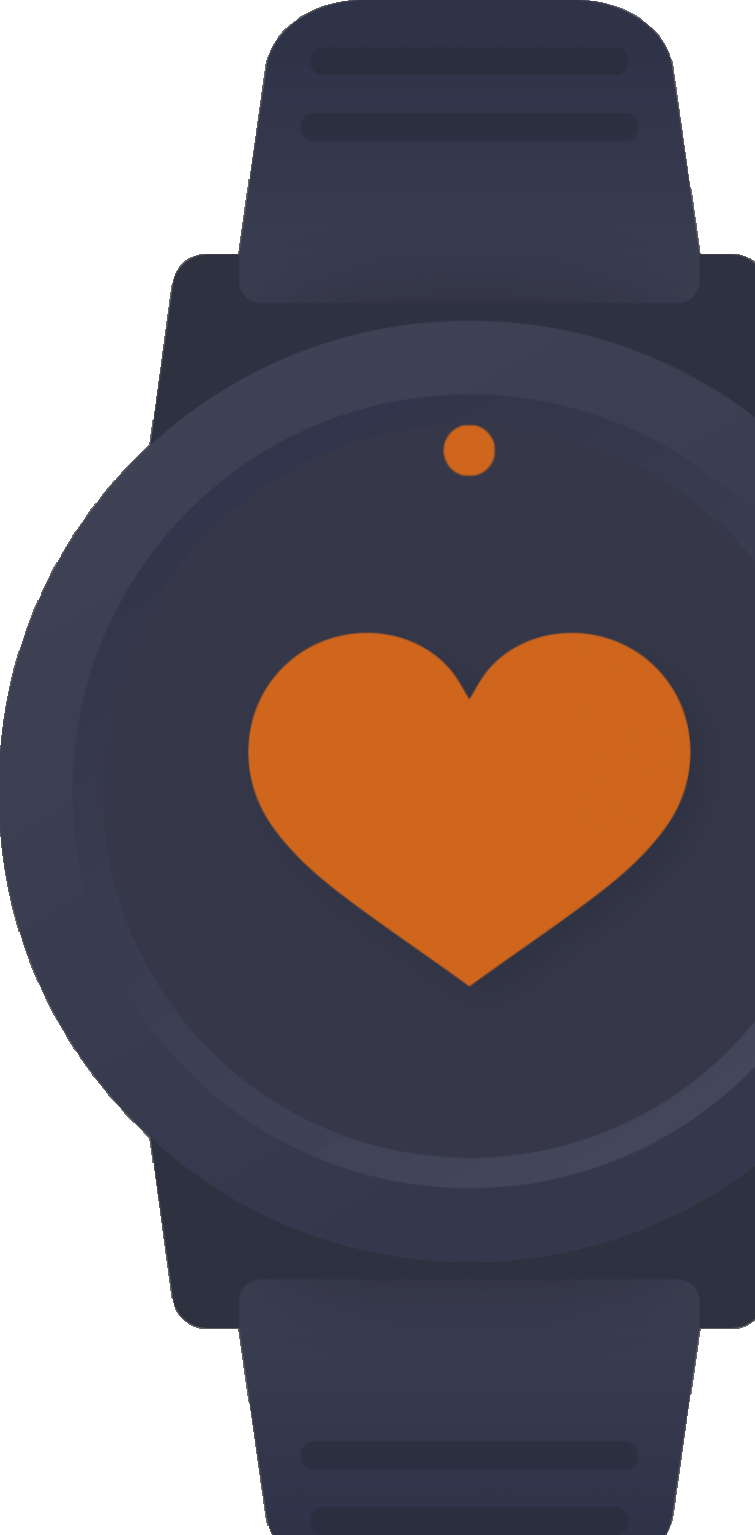 Stretching ourselves…
Always looking for innovative ways to stay active as a team, the external sales team here at Blum UK always seems to have boundless energy. After a plethora of walking challenges, which often led to the team racking up more and more miles, they decided to explore new ways to get themselves moving to help their physical and mental wellbeing.

As a delightful surprise for the team, Andrea took on the challenge of finding something different. With previous experience as an aerobics teacher within a cardiac rehabilitation centre, Andrea had a unique set of skills to bring a new type of exercise to the team.

Starting off with few lunchtime sessions, the desk chairs were pulled back and music was put on. Straight away we all found a new source of motivation to keep us going throughout the day. It became clear the whole team started to enjoy themselves, so naturally, more sessions were put in place. We have even ended up with an end of day stretch and relaxation sessions which has a focus on breathing techniques to help us all wind down.

When we're all allowed to get together next at Blum HQ there is one guarantee on the schedule, a wellbeing day together with a healthy breakfast, exercise classes and a communal cooking session in the evening.

It has been a strange and challenging year for all of us. The sales team though have consistently found ways to make the most of the situation to keep themselves going. We're hoping some stretching and smiling faces convinces you to try turning on the music from time to time.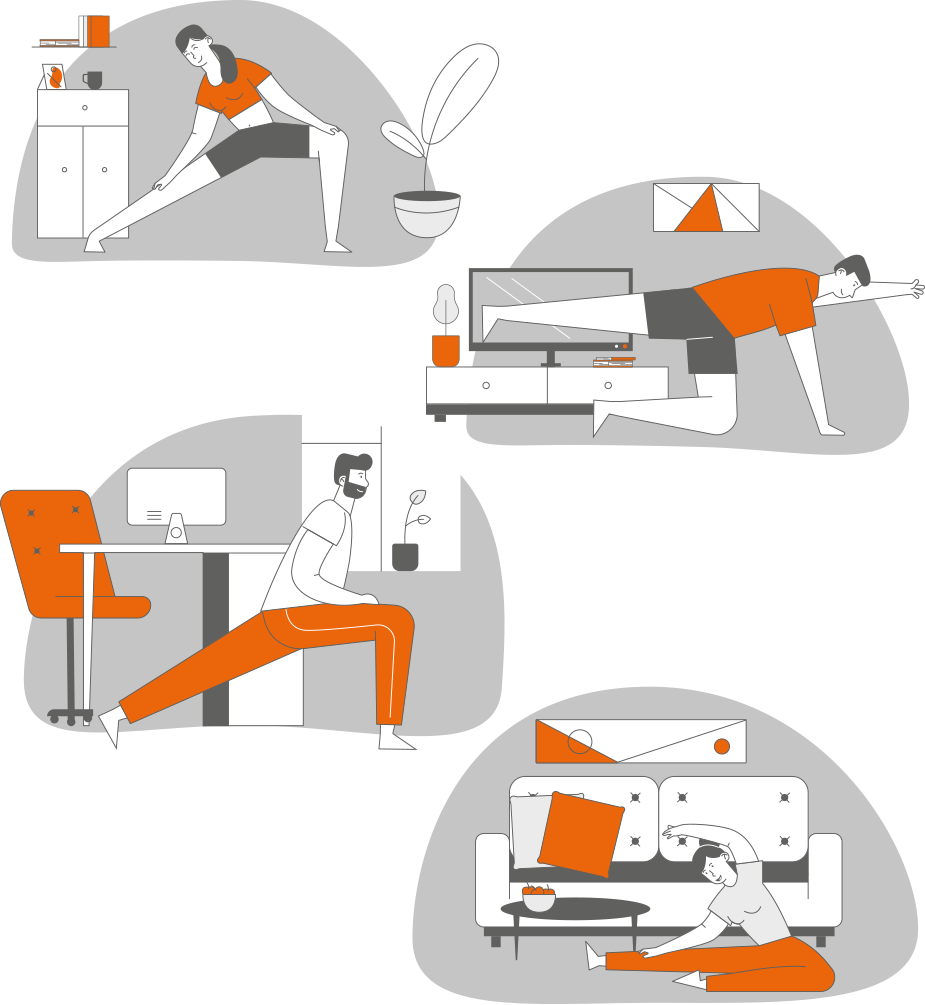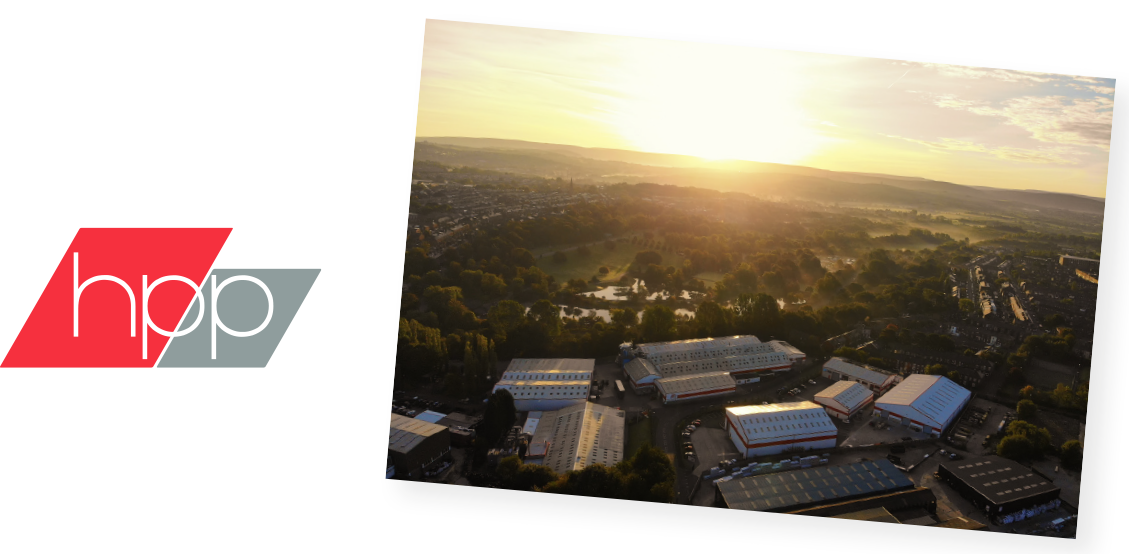 Securing a strong digital future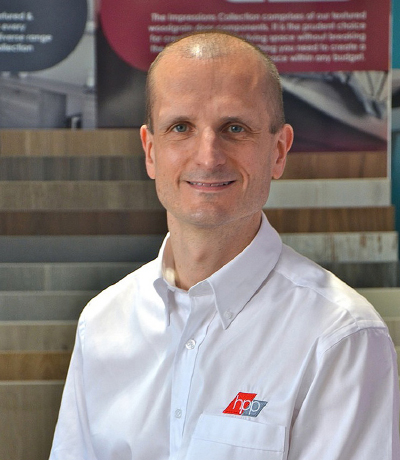 Hill's Panel Products, now more commonly known as HPP, has been trading since 1991 when it originally dealt with sheet materials only. 30 years on, and the business of today is a far cry from the company formed by two brothers, Stephen and Martin. Dan Mounsey, one of their new directors, spoke to View about HPP looking to the future.

The pair who established HPP both had backgrounds in the timber industry so brought a wealth of relevant experience to the table. That's the backbone of the company. Now HPP boasts a 250,000sq ft warehouse facility

and a 180 strong workforce. It is, as Dan puts it "a big, small business". Interestingly it was Blum that became their very first distribution partner, although now they also manufacture a great deal themselves.
Dan explained to us that HPP finds itself in a somewhat unique position in the marketplace – spanning 3 different areas – chipboard, furniture fittings and furniture doors. Dan feels that this breadth gives them their biggest strength. With a fleet of 24 delivery vehicles, they are able to service most of the UK. Logistically HPP have got it covered but Dan shared with us his belief that in recent years

the rules of distribution have changed dramatically; "Our customers" he says "increasingly look to us for support and solutions".
The challenging period of first lockdown in 2020 gave them the opportunity to review and take stock. HPP closed until May of last year, using the rare breathing space that it afforded them to strategically move away from some areas of business and concentrate on others that were deemed to offer most value.
In March 2021 it was HPP's 30th anniversary, but extended restrictions have prevented a big birthday bash taking place. Dan is confident that an event to commemorate the milestone will happen sometime this year, and for him it's most important to involve customers (those who have "carried the flag" as he puts it) as much as possible. Also, he thinks they can use the celebration to recognise the impressive consistency and longevity of their staff. Three members of the current team have been around since the beginning!

During the period of uncertainty, one of the areas that HPP were able to lavish attention on was developing their digital offer. Given the nature of tools they wanted to create it would have been impractical to outsource the projects, and fortunately (and quite unusually) HPP have the IT know-how inhouse to achieve what they wanted. The work they have done on their own web platform is mainly in response to customer feedback.

The beauty of the bespoke set-up at HPP means that when people ask for certain functionality there's a very high chance that they can satisfy the request.

Content is very important, and in parallel with the latest suite of features is a massive bank of materials held within their media library. They feel it's so important to deliver what their customer base, often with limited infrastructure, needs. Through the 2020 initiatives HPP has been able to exploit every digital opportunity that presented itself and is in a good position to continue to do so. Dan comments that where more ambitious customers have special requests this is something HPP can accommodate too. They want to help the independents so there are visualisation tools for retailers and coming soon, showroom support packages including free offers to allow retailers to kit out their spaces.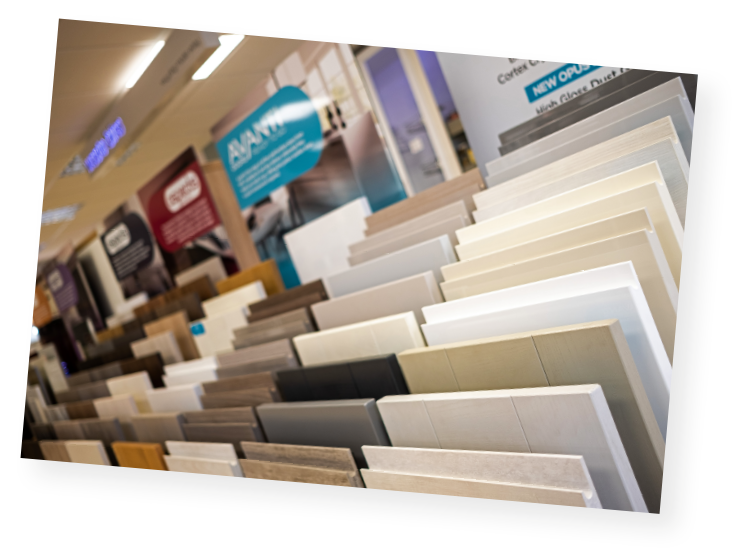 Dan from HPP is currently raising money for the mental health charity MIND…

This has huge personal significance for him after his Mum passed away in February 2020. She was an avid hill walker and it seemed fitting to take up something similar to remember her by. Since the beginning of the pandemic Dan has been running. He met up with an old school friend and together they have turned their shared outdoor pursuit into a brilliant way to support this worthwhile cause.

Check out his fundraising page online here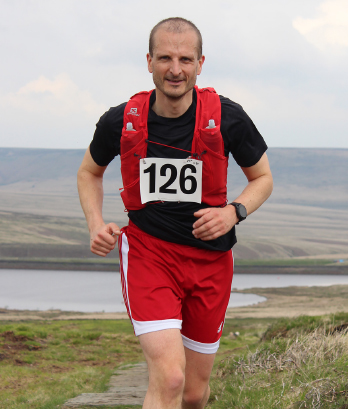 Written by David Grant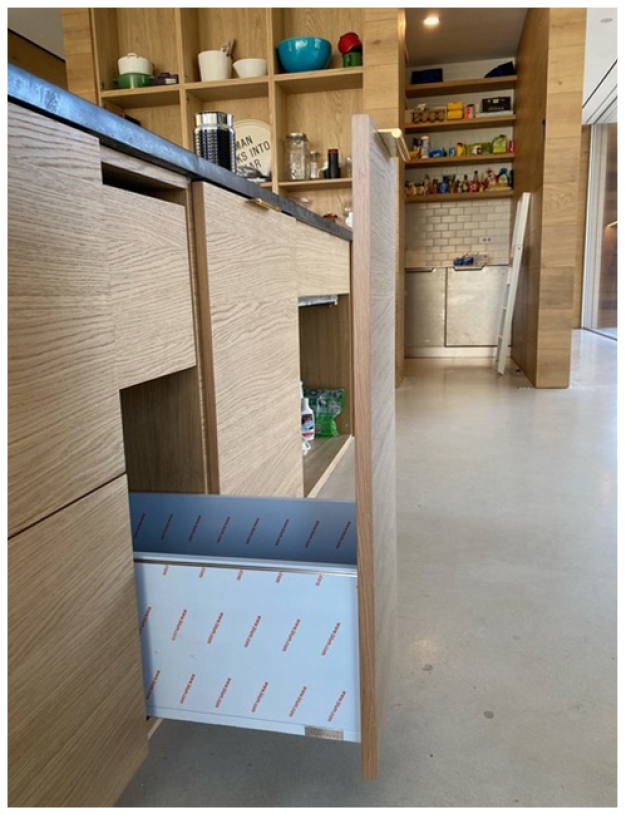 Design solutions for the big apple
During October 2020, I undertook an interesting project with David Russell, an architect based in London. David had been commissioned to project manage a high specification kitchen for a client in New York.

The design was not without its challenges – not least the fact that the architectural drawings had to be produced in imperial measurements in deference to the American customer. The client had certainly done his homework and had requested that we design his kitchen using Blum LEGRABOX, our premier drawer system, with the Stainless-Steel finish, along with a large selection of AMBIA-LINE drawer division products. He was very focused on the detail of his individual cabinet layout, allocating specific drawers to particular functions. He had even outlined minimum storage heights for named drawers. David Russell prepared some detailed cabinet drawings, showing a mixture of inset & overlay situations, one cabinet also included an unusually large bottom overlay feature. A truly bespoke design for a discerning client.

This task came along at a time where we at Blum are in the transition period between different cabinet planning software systems. I took the opportunity to first plan each cabinet in our outgoing DYNAPLAN software. I have personally been using this system for over 20 years and I am very familiar with it. I knew that the storage height facility would be calculated for me with the exact runner positions required in order to achieve the storage parameters required by the kitchen user.

I then took the opportunity to repeat the exercise in our Online Cabinet Configurator. The first thing that strikes you when comparing the two systems is that the visual interface is so much more modern and informative.

For how David utilised Cabinet Configurator on this project, you can find the full blog here.
Make your vote count…

In a refreshing flashback to familiarity, the BKU Awards will return to their traditional physical format with a live event to be held in London this November. As a key networking opportunity, we here at Blum are looking forward to seeing many of the faces that have been missed over the past sixteen months.

The main reason to be excited though will be the awards themselves. Twenty-five awards across four categories will allow us to celebrate those who have succeeded in the unique and peculiar circumstances of the past year.

If you would like to have your say, voting it open until the 30th of July at 12:00 PM.
Cast your vote here
We are very pleased as Blum has been nominated for best component brand which is an honour in and of itself. What's more, our very own Carol Harris has been nominated for best sales representative at the awards. As a valued member of the team here at Blum, Carol's enthusiasm and passion for her customers is a source of inspiration for the rest of us.

"It is absolutely fantastic to be nominated! At a personal level it is amazing to be recognised by your customers and be put forward. We're not your average reps here at Blum, so knowing that our customers understand that we are here to support them in every way we possibly can and be their trusted partner is brilliant. I can't do this by myself though, the support of the people I work with and the Blum brand make the difference and help everything come together". Carol Harris

Any votes to support Blum or Carol would be greatly appreciated. Hopefully, we will get to see many of you in November.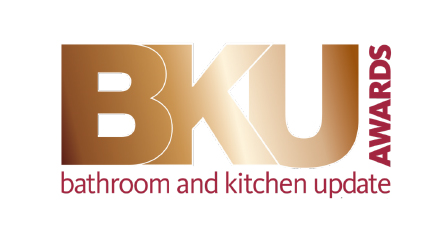 Lighting up time

by Linda Parker
Good lighting is definitely the most effective 'finishing touch' for any room scheme – and it's particularly important in the kitchen (and bathroom) because those rooms generally have 'fixed' lighting. That means planning ahead and installing light fittings at the same time as your kitchen/bathroom cabinetry, and positioning pendants in exactly the right place with regard to the island, freestanding bath, shower enclosure and so on. And naturally, in the case of bathroom lighting in particular, the water resistance/ingress factors need to be considered.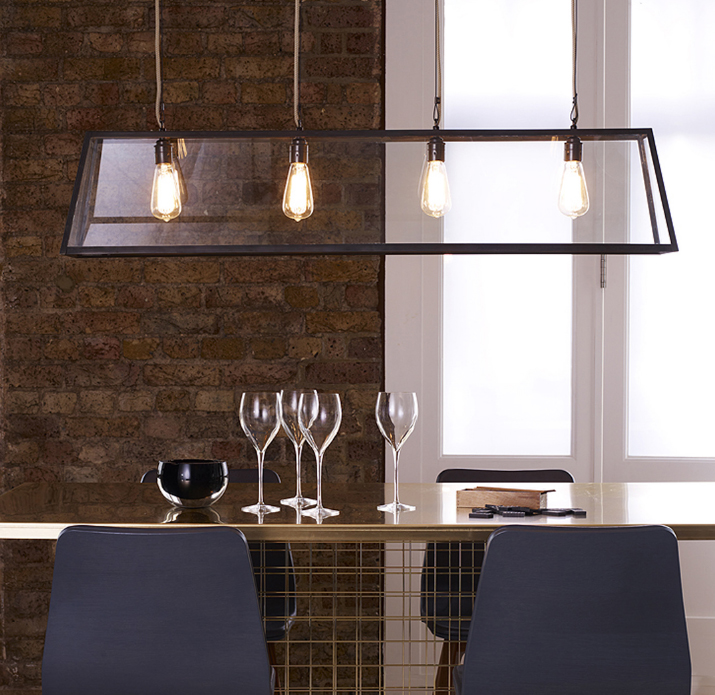 Smart Lighting
For a large, brand new kitchen project – perhaps in a new extension – bring in the professionals. Your kitchen design team may have a lighting expert on board, or if there's an architect involved, they will be able to advise. Smart home connectivity crosses over with lighting systems so expert guidance is needed. For a clearly explained overview, read this feature from Wired

Existing Layouts
If the kitchen is being updated with new appliances/cabinetry etc. but the layout is pretty much the same, updating the lighting at the same time is well worth doing. A change of pendants – perhaps from small industrial-style globes to large-scale colourful shades. Try Christopher Wray for statement pendants and a good choice of downlighters. Update existing fittings too – choose light bulbs with visible elements and coloured glass, there's an interesting and affordable selection at B&Q


Left: Diner pendant, by Davey Lighting
at Original BTC
Ambient Lighting
Ambient lighting, often also referred to as General lighting, is the overall 'background' lighting for a room or space. Ambient lighting is the main source of light in a room – daylight – in the daytime of course, and artificial lighting to replace daylight in the evening, or in particularly dark rooms. The idea is that 'ambient' lighting provides the basic background lighting which is then enhanced by beautiful accent lighting.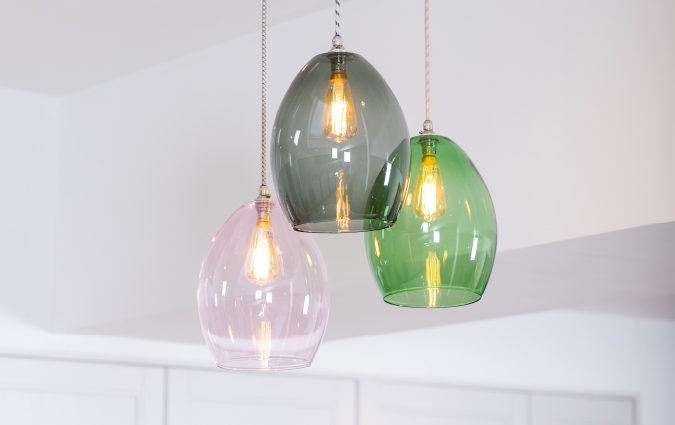 Above: Bertie pendants, Glow Lighting
Right: Outdoor lights, Ella James

LIGHTING UP TIME continued
Task Lighting
Task lighting is practical and serves a purpose. Task lights are the spotlights that illluminate the work surface, the lights that come on when the pantry doors are opened, the desk lamps that are positioned just so, or the spots that illuminate the sewing table or reading corner. Positioning is crucial, so that the user can see the task in hand adequately, whilst not creating a shadow at the same time. Socketstore has some useful info.

Accent Lighting
Accent lighting is used to illuminate a particular architectural detail (perhaps an alcove or ornate plasterwork), a piece of art or a painting. In the kitchen, glazed cabinets often have interior accent lighting. A glamorous pendant or chandelier is often treated as 'accent' lighting as it will probably have to be combined with ambient lighting elsewhere in the room to provide enough light throughout. Discreet spotlights are often trained on an elaborate chandelier to further enhance it's impact. For picture lights, try Jim Lawrence.


Grey and Teal pendant shades, MatchiMatchi >

Decorative Lighting
Decorative lighting is a bit of a catch-all term! It can be the fairy lights that provide just enough background light to find the remote control when watching TV, it can be candelabras, pendants that enhance a colour scheme but maybe don't give out too much light in themselves, it can be quirky table lamps that have been chosen for their looks as much as their light provision. For an overall look at some of the latest ideas, scroll through the lighting offerings at
Heal's
.
LIGHTING UP TIME: ADVICE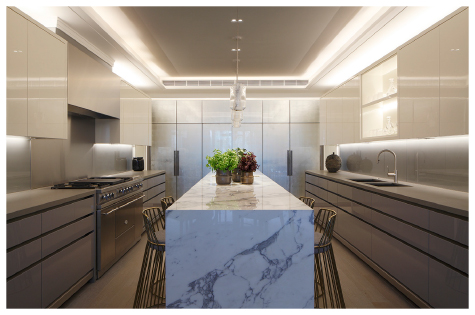 It's not necessary to install downlights in a strict grid formation – this provides a flat, uninspiring light that won't necessarily light the space effectively. Instead place downlights to highlight features such as lighting artwork, washing down the front of cupboards to reflect light back into the space and for task lighting over an island.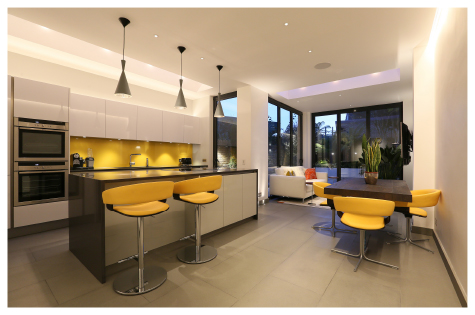 Avoid the all-purpose on/off switch for the entire kitchen. Choose dimmers, or if the budget allows, specify a system with pre-sets which can be changed at the touch of a button to change the mood, dim the lights, or brighten things up on a gloomy day. Flexibility is key, especially when we spend so much time in the kitchen - which is often the entertaining and family space too.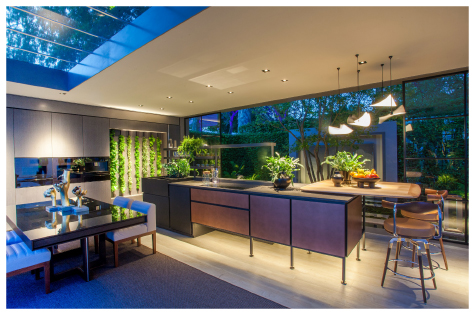 Having different circuits for different sections of lighting is the key to greater flexibility. If wall lights, under-cupboard lights, downlights and feature lighting (such as pendants) are on different circuits, each one is controlled individually to create the perfect scene.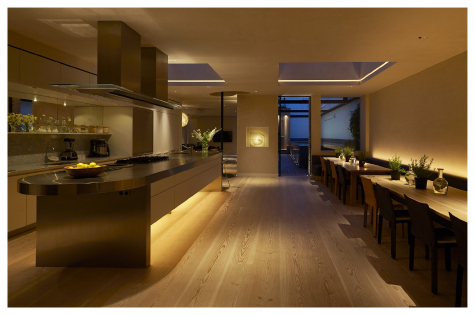 Layer the lights to create interest and impact – then the lighting itself becomes a focal point. Consider using our LED miniature Cazalla lights in the plinth of perimeter cabinets, or for the central island to provide a gentle wash of light across the floor. For cabinets on legs, create a 'floating' effect by using LED Contour beneath it. Highlight arches or doorways with our Lucca 30 uplights.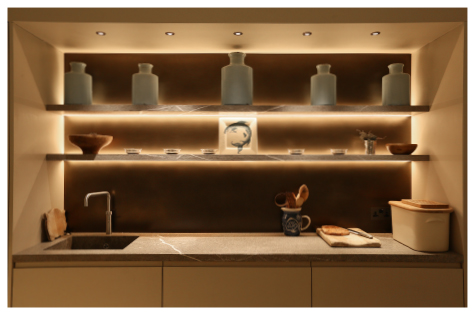 Task lighting beneath kitchen units is striking… our Etta Eyelid under cupboard low glare lights provide decorative lighting and also task lighting for the work surface. Alternatively, our Contour LED Strips provide an even wash of light down a splashback. For a fun touch, choose a RGB colour-changing strip!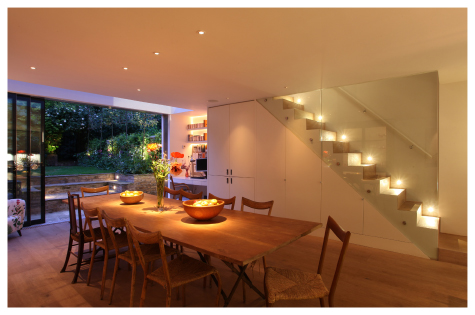 If the kitchen opens out into the garden or terrace, include plans for exterior lighting in your project. Outdoor lighting prevents that black wall-of-glass effect at night-time, and also extends the feeling of space within the kitchen.

We've just become your new favourite hangout!
The Blum Experience Centre is the beating heart of Blum UK and a Nexus for the wider KBB industry. Featuring an amazing product showcase, a state of the art behind the scenes tour, with the latest training and modern conference facilities.
Fed up with the view from your kitchen table, and want to be inspired by amazing spaces? Why not pay us a visit, and remote work from our kitchen table instead?

With a Café area and lots of open working spaces and formal spaces, booking ahead is essential. Contact the team and let them know what you have in mind, we can host from 1 to 50 covers. We would be excited to work with you to create something amazing.


Architect? Why not pitch to a client at Blum UK. Use the latest AV equipment and informal spaces to make your presentation shine over a lovely coffee and lunch.

Interior Designer? Inspire your client with amazing spaces and endless possibilities.
Installer? Continue the learning and take part in one of our hands on technical courses.
Manufacturer? Host a product development day in collaboration with our technical experts. Stay ahead of innovation and up to date with the latest trends.

Retailer? Spend a day with us looking at sales and the customer journey. From discovery to considering, to commit. Let us guide you through the process and give you hints and tips on how to maximise relationships.

End Consumer? Send us your clients and we can host them on your behalf to give them the full Blum Experience and help you win business.