A year of

optimism and innovation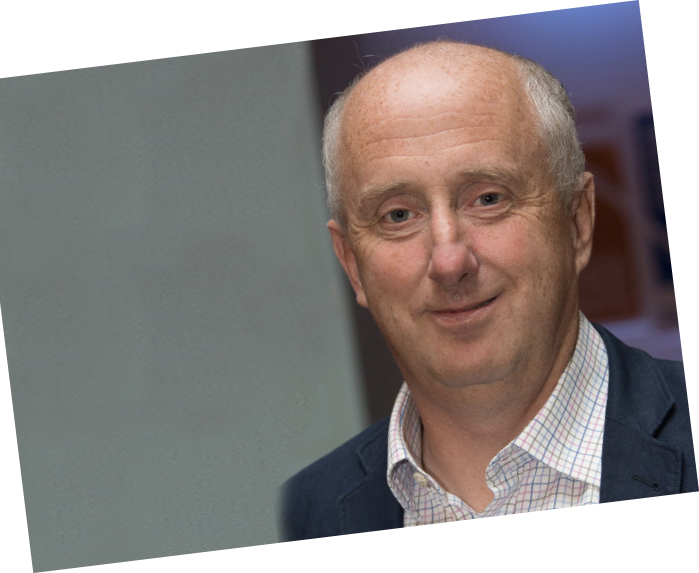 Welcome to the latest edition of The View, as we start 2022 it's always good to try and take an optimistic view of the year ahead.

In this edition we examine in detail potential design trends that we will be working on during the upcoming year, it's always exciting to have a preview of what we will see at KBB 2022 at the NEC in March.

Blum has been an integral participant at the show over the last 10 years, even winning the best stand at the 2018 show. Our investment into the show is both in time and financial, and a decision to attend the show has to be made at least 9 months in advance. Back in June 2021 we had to take the hard decision not to attend this year's show, this decision was made based on the circumstances at the time and the considerable uncertainty that surrounded the pandemic and its effect on both our industry and wider society.
I am pleased to say that you will still see the Blum brand at the show as we will continue to support all the exhibitors who value innovation by sponsoring the Innovation Awards. As you will all be aware, as longstanding partners, innovation is a core pillar of our brand globally.
I would like to say a huge thank you to both Richard Hibbert (KBSA) and our longstanding partner Kensington Scott for their contributions to this edition.
This just leaves me with the task of wishing all our readers a hugely prosperous 2022, and myself and our team at Blum look forward to working with you all.
Stay safe
David

Cover image courtesy of Kensington Scott Interiors see their feature on page 7
Written by Russell Green
ECODRILL
– surprising new addition
The ECODRILL is a great tool for drilling any boss holes you need for your hinges. Once you have tried this in your workshop you will be surprised at how quickly and accurately it does the job.

Once it has been set up for the specific task it only takes a few seconds to complete the drilling. I honestly do not know how I managed before.

Using its simple handheld levers the ECODRILL locks into place for drilling accuracy at your set drilling position. Its strong construction means it is a robust tool designed to speed up the drilling process.
As I have experience with the ECODRILL here are some key tips I have to pass on:
• An ECODRILL drills 35mm boss holes for any hinge.
• It also can be also be used on AVENTOS HF hinges.
• The ECODRILL can be driven by a hand drill or powered drill.
• ECODRILLs have a variable drilling distance (from 2 to 8 mm).
• It possesses an easy to use marking line for positioning.
So how do we use the ECODRILL? It has a simple orange wheel for the adjustment to allow you to set the drilling distance for the boss hole, either closer or further way from the door edge to suit the job in hand.
First mark a line on the frontal where the centre of the boss hole will be drilled, then line up the tool with the "V" for positioning. Use the orange levers on either side to lock the ECODRILL into position before drilling.
Next find the drill attachments that come with the ECODRILL and put them into your drill. Then simply insert as shown below and the holes can be drilled ready for your hinges to be fitted.
The ECO drill also comes with orange spacers which when fitted reduce the depth of the drill head into the wood.
The ECODRILL and the accessories are available at Blumkit.co.uk. There is also a short video on how it is used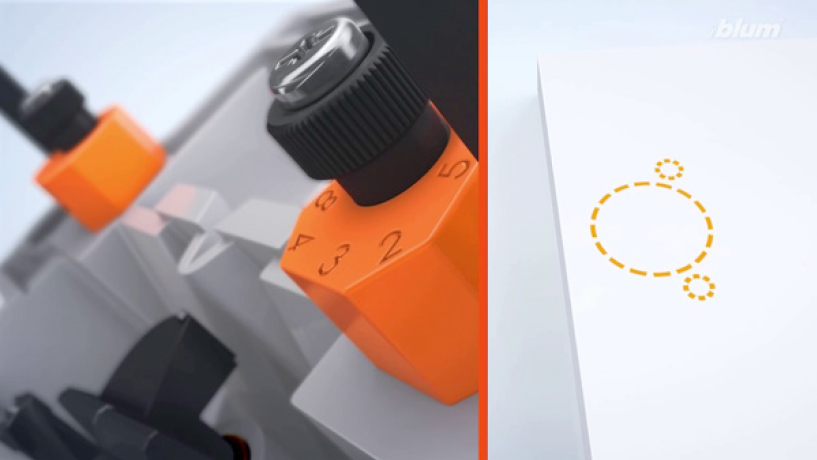 The transition from 2021 to 2022 was marked by mixed feelings and emotions; high hopes of a covid-free future whilst harbouring fears about the lingering pandemic. Whatever the celebration meant to you, perhaps you're now be looking to redefine what's important and focus on fresh priorities.

Last year has certainly taught us all not to take good health for granted and, whilst there are many factors out of our control in that area, there is still much we can do to keep on top of personal wellbeing. This is the ideal time to take stock of things and consider overall what constitutes a 'better-for-you lifestyle'.

Here are 60 resolutions that the Health Editor for Good Housekeeping claims are actually achievable and could put you on course for healthier and happier living…

Read the wellness advice now

…let us know how your shortlist goes?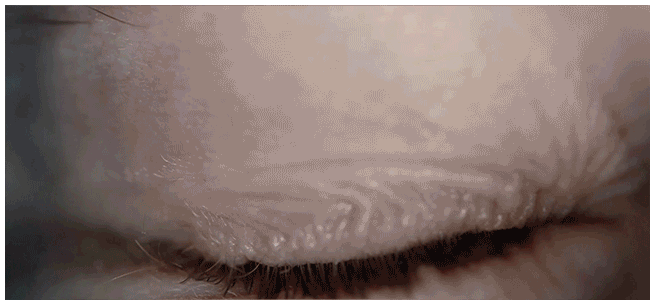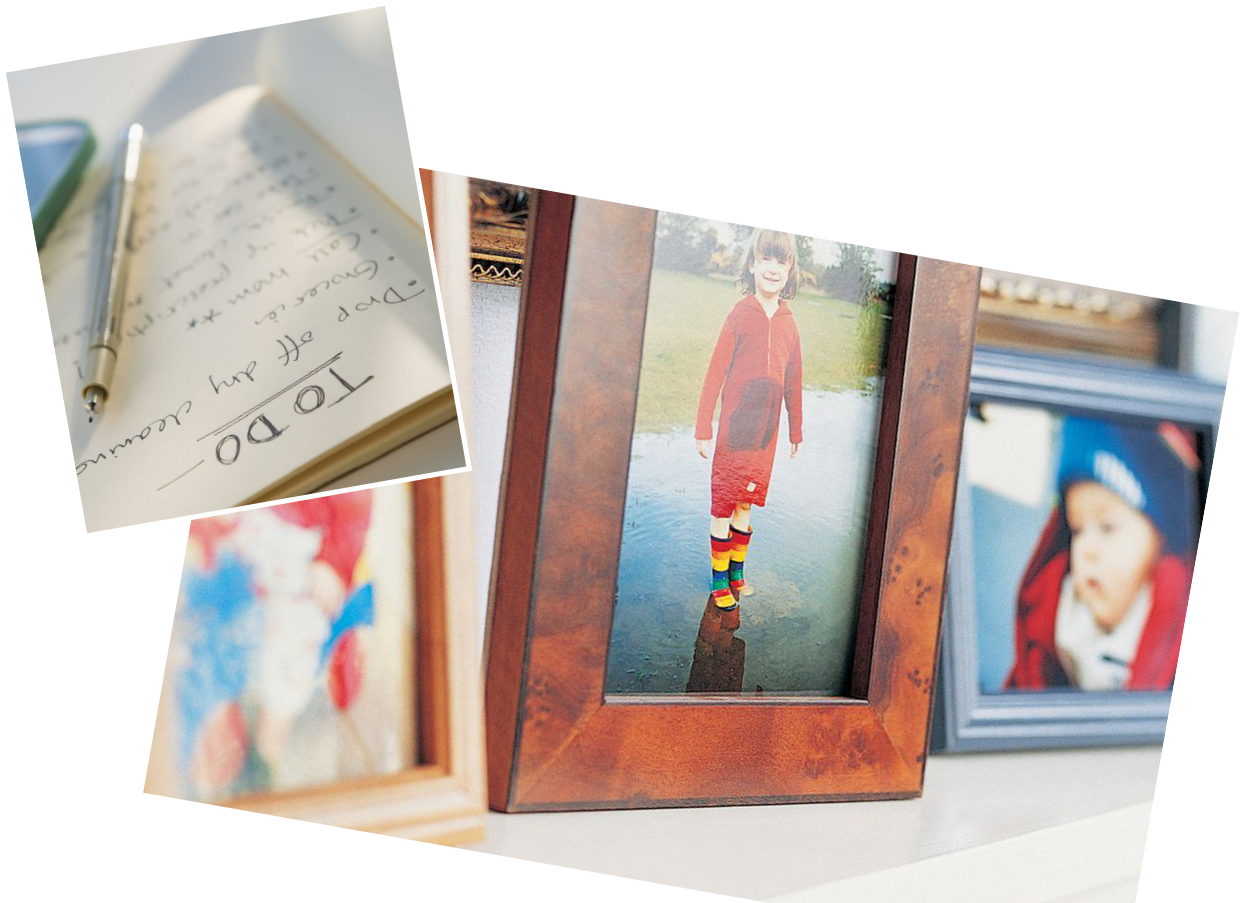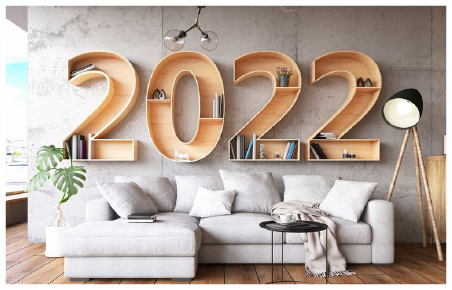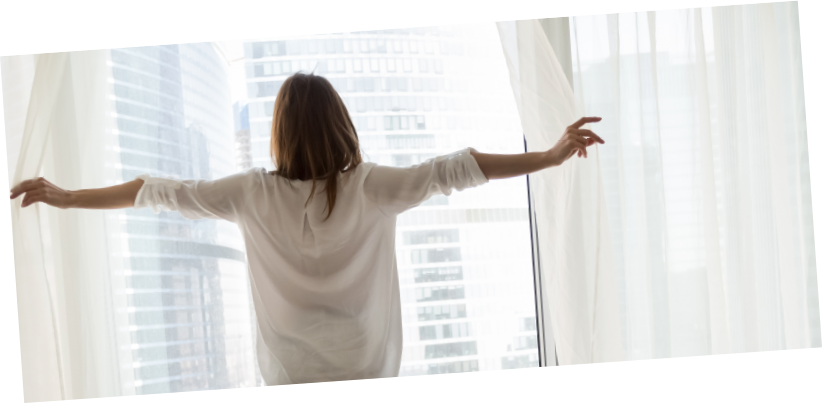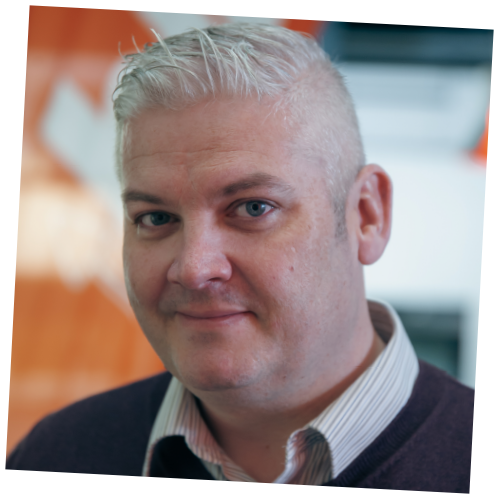 Fun Facts…
Andrew joined Blum in 2001 and enjoys the challenges his role provides. No two days are ever the same. He's into all types of motor sport including F1, rallying and off-roading in his weekend toy. As well as being a self-confessed nerd he also loves old school music tech and boasts a mixed collection of vinyl, tapes, Minidiscs, laserdisc and CD's. Family time with his three children and partner is also key to the work life balance. Fun Fact: Andrew has owned a full sized Tardis for the past 22 years and it's where he keeps his Blum working models. This either invokes a laugh or a conversation starter.

Contact: andrew.hancox@blum.com
01908 285700
Video introduction to Andrew Hancox, OEM Account Manager at Blum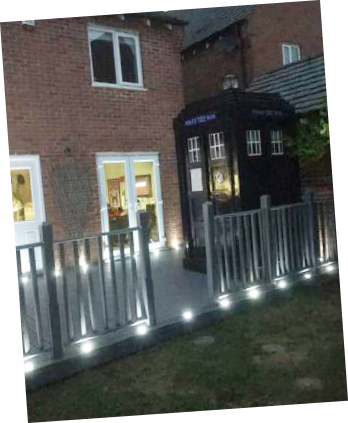 Make this a rewarding year…

Perhaps now is the right time to consider refreshing your company trophy cabinet or lining up some new gongs on your own mantelpiece? If you do want to be well prepared to join the annual glitterati we have a really useful round-up of the 2022 awards calendar – so put your best foot forward (and then all that remains to do is practice the acceptance speech!)
International Design and Architecture Awards 2022

ENTRY DEADLINE: Applications open now
AWARD CEREMONY: September
thedesignawards.co.uk
BKU Awards

REGISTRATION DEADLINE: 24 February
AWARD CEREMONY: July
bkuawards.co.uk/enter-nominate/
Red Dot Design Award 2022

REGISTRATION DEADLINE: 11 February
AWARD ANNOUNCEMENT: March
red-dot.org/award
The British Institute of Interior Design (BIID) Awards 2022

ENTRY DEADLINE: 4 April
AWARD CEREMONY: 5 October, Drapers Hall
biid.org.uk/about/awards
SBID International Design Awards 2022

ENTRY DEADLINE: 30 June
AWARD CEREMONY: 22 October
sbidawards.com
The Designer Awards 2022

ENTRY DEADLINE: 1 July
AWARD CEREMONY: 25 November,
Old Billingsgate in London
designerawardsuk.com
KBBFocus Awards

ENTRY DEADLINE: 15 July
AWARD CEREMONY: 1 December,
The Brewery in London
KBBFocus.com
The Spark Design and Architecture Awards 2022

ENTRY DEADLINE: 10 October
AWARD CEREMONY: December
sparkawards.com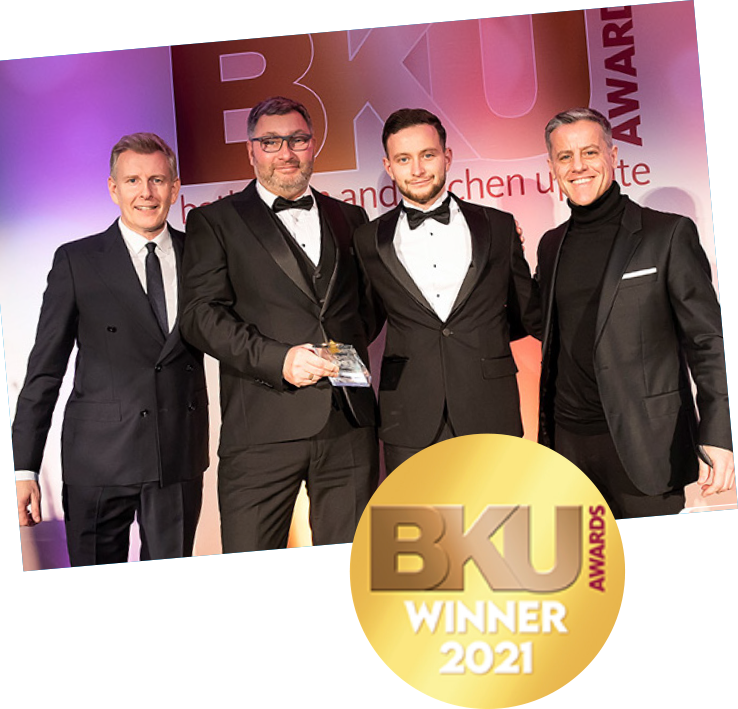 Understanding clients better

View begins this year with an invitation to take a look around a fantastic business that has grown over the past 3 or 4 years. Last year was its best ever in terms of turnover. Kensington Scott has not only seen its throughput of 25 kitchens annually more than double to between 50 and 70, but has also blossomed to become BKU Independent Retailer of the Year 2021. We spoke to the man at the helm and proud owner of that coveted award, Jamie Cutts.

The company was established in 2010 by Jamie's Dad Mark, who has amassed over 35 years of experience in kitchen fitting and plumbing. Jamie came on board in 2016 at a point when things had plateaued and when, by his own admission, "some kind of new injection" was needed. The combined partnership meant a great balance was struck between Mark's wide industry knowledge and Jamie's fresh vision for the most effective commercial structure.

They run a showroom deliberately without a high street presence but just a few minutes away from Tonbridge in Kent. There they have a footprint covering 6 room set displays. Kensington Scott supports 11 employers of which 3 were new appointments made in 2021.
View explored what makes this company different. Jamie asserts that the way Kensington Scott work is not a "conveyor belt service". He is excited to offer a truly 'one stop shop' where they work directly with their clients and are perfectly placed to take on every aspect of a project, rather than contract out certain aspects. Jamie's holistic approach means that Kensington Scott can give accurate prices for the whole job, as they are directly in control of it all.


"We've been prepared
to call the baby ugly"
JAMIE CUTTS
They employ their own fitting team who are specialist and not, as Jamie puts it, "…general chippies". It is all geared towards delivering a transparent solution for customers to know where their money is being spent and a process with the capacity for adaptation or adjustment if the need arises. Clients are able to understand from the beginning how their investment is going to best work for them. Clearly Jamie and his team aim for everything to be as stress-free as possible, and that even extends to creating temporary living spaces (to lessen the potential bad experience of any upheaval).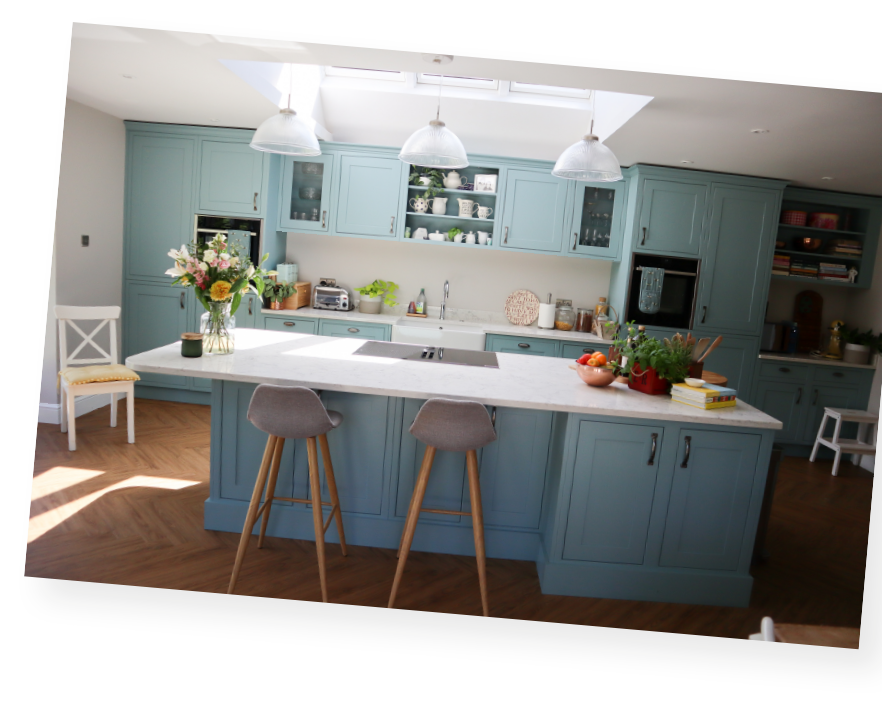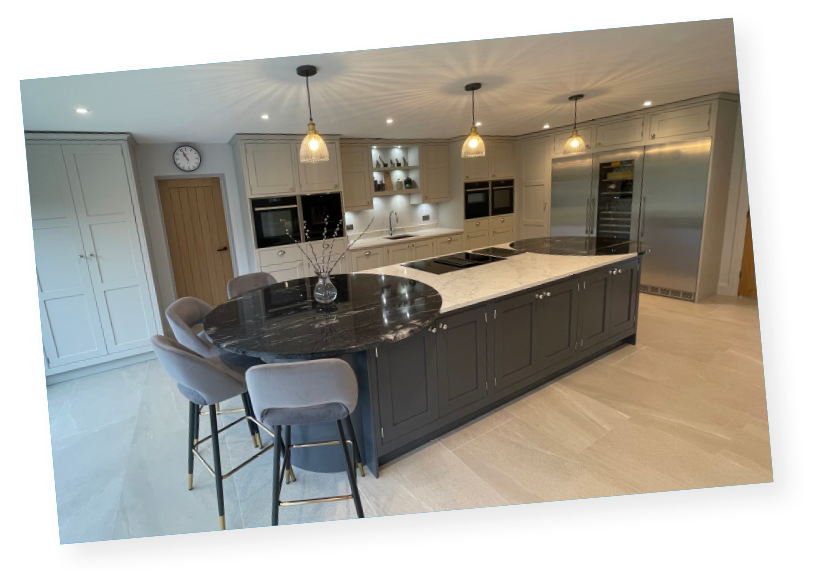 There is a sense that Jamie's overriding motto should be: "How can we be better?" – because continuing improvement and learning are clearly central to his philosophy. When he first entered the kitchen industry his lack of experience in the business, rather than a hindrance, meant he had to keep asking questions of suppliers and he thus gained so much valuable knowledge simply by listening.

Today this thirst for knowledge drives customer research, acquisition and data management at Kensington Scott – marketing was self-taught he tells View, but Jamie has now fine-tuned those embryonic skills into something pretty sophisticated. He is also a self-confessed competitive person which probably led to the decision, in the midst of the Covid crisis, to take "bold decisions" and to actually increase marketing activity and spending. It was a smart move, people were stuck at home and he wanted to tap into this captive audience through all available channels.
Jamie describes a 5-year plan; a road that they are halfway along and he sees what's started as a very long-term commitment. Many gains have already been made in targeted digital marketing and they have been able to build data on pools of prospects in incredible detail. Next in his sights is how a more effective social strategy might look.
There is no doubt that Jamie is in touch with his 'inner customer' as he acknowledges people have to face a big financial investment when it comes to their new kitchen "…but they are also making a massive emotional one". Keeping this at the heart of the Kensington Scott proposition ensures it's always relevant and engaging. They are on message for sure. From a practical perspective they are not just fire-fighting during the challenging times but quickly responding to change including extending the showroom space to cope with greater stock holding in the face of supply issues.
Jamie feels that people in our industry constantly need to evolve, although he knows that entails implementing careful changes whilst retaining your strengths. He told us that it's much better to "work with it… rather than fight against the environment around you." Their success throughout the pandemic is certainly testament to those wise words!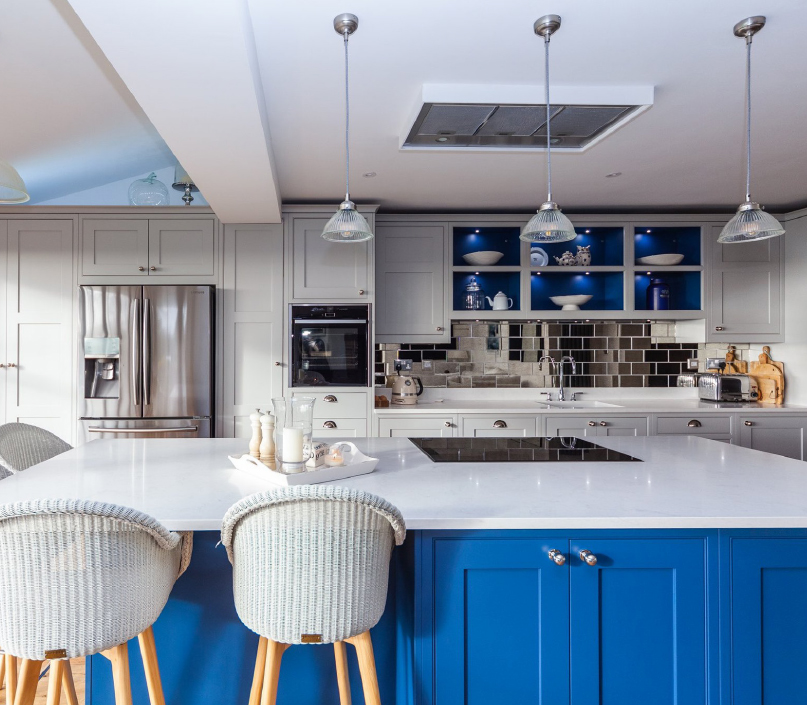 "The day you think you've cracked it, is probably the day that you really haven't!"
JAMIE CUTTS

The power of togetherness

It has been a challenging 12 months for KBB retailers, who have dealt with pandemics, showroom closures, delivery delays, staff shortages and rising prices. Any one of these would be significant in a normal year, having them all in the same 12 months has been unprecedented.

Retailers have had to be resilient and flexible, adapting their businesses to changing circumstances almost every month. This will stand businesses in good stead in the coming year, as the market may well remain challenging as we move into 2022.
The post lockdown surge in business is likely to remain with us, as people who have spent many months at home, often working in the kitchen, want to improve this important family room. The kitchen was always the heart of the home but now it is a multi-functioning centre of the home for all the family. More activities now take place in the kitchen, and people are still going out less, so are looking for the luxuries they may have got from cafes and restaurants in their own homes.
With retailers having kitchens booked for well into 2022, it is likely to be an upbeat start to the year. The longer lead in times that we are all experiencing, will help to mitigate the delivery delays. Customers have become accustomed to the new lead in times, they have experienced these delays in all sectors such as cars and electrical goods, so managing this is not as much of an issue as it would have been, although it still pays to keep communication upfront and open.
The showroom will remain the heart of the retailers business but many will take the appointment only system that started during lockdown forward into 2022. Many retailers found that it works in their favour enabling them to spend dedicated quality time with customers that are committed to buying.
One of the important things to come out of this last 12 months, is the power of working together. The strong growth in Kbsa membership has come from retailers wanting to be part of an association, especially one such as Kbsa when you can still retain your individuality but benefit from being part of a larger group.
Together we are stronger, which is likely to be a key theme that remains for 2022.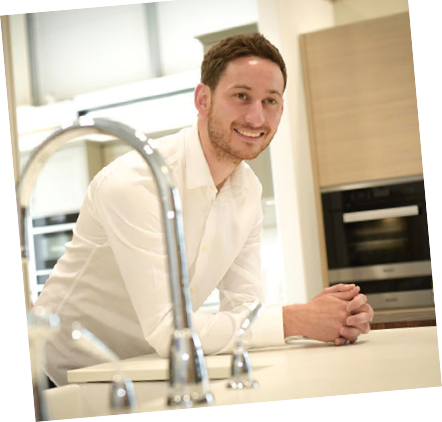 Richard Hibbert, national chair of Kbsa, considers what KBB retailers can take from 2021 into 2022
Latest looks for 2022

by Linda Parker


We're having a closer look at some new ideas from Masterclass Kitchens – their launch of Bifold door cabinets has extended the possibilities for designers and their customers to create interesting and clever kitchens. These new options look great, as well as giving easier access to the contents of cupboards, especially if space is limited. Bifold cabinets are available in wall, base and corner options. Steve Tough, Commercial Sales Director at Masterclass Kitchens says 'Home deliveries of groceries are on the rise, which means that good storage is even more essential to create a harmonious working kitchen. Bifolds work in any kitchen, particularly if there is limited space for opening doors. The Bifold design allows the door to collapse and expand in a single motion, taking up minimal walking space for floor units – great for tight spaces, as well as creating a unique design statement'.

There's also the introduction of Sliding door cabinets. Steve Tough continues 'Sliding doors eliminate doors protruding into walking spaces, and our cabinets come with the addition of integrated lighting, providing a unique look. Our products are brought to market to allow a retailer to stand out from their competitors. Our retailers can create kitchen designs that offer a customer much more than a box on wall scenario. They allow a designer to work cleverly with smaller spaces, but the designer must also get creative with storage solutions too – for example, adding a pull-out pantry systems to stock essentials in one area. However, we firmly believe that our new sliding cabinets will be used in many different spaces and alternative design situations. They could be used across modern and classic projects, small or large kitchens. The possibilities are endless'.

Continued on next page…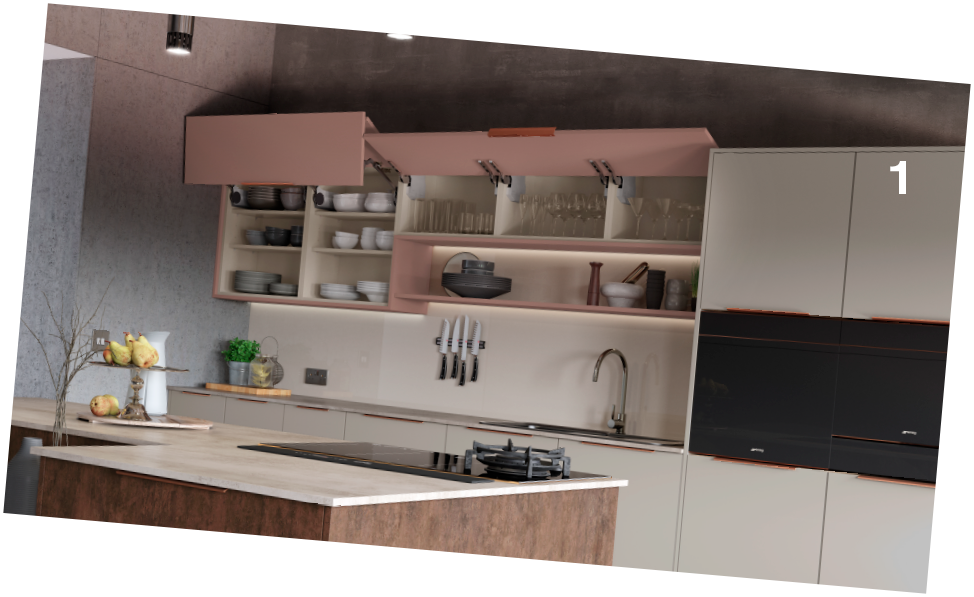 1&2
Linea
widest ever, up to 2m wide base and lift-up wall cabinets allow kitchen storage design that is totally practical as well as highly individual.
LATEST LOOKS FOR 2022 continued
We have seen the shift of customers moving from 'top-up' shops, where they would visit a supermarket several times a week, to ordering or buying groceries in bulk with one big shop. That's convenient, but the problem arises regarding storage of products and where to put all the items, when cupboards are already full. Add to this the trend for eliminating or reducing wall cabinets in a kitchen design, and it means that customers really do have to maximise the storage potential within their room and become savvy with their space. As a result, we have seen an increase in sales of our pantry systems and corner larder solutions in Classic Kitchens designs, along with an increase of extra wide drawers and pull-out larders in Modern Kitchens designs'.


What are your design and style trend predictions for 2022? 'Moving into 2022, we're seeing the use of tactile and realistic looking textures and finishes within the kitchen design. Earth tones, such as dark browns, warm neutrals, greens and blues create an alluring backdrop for lifelike finishes.

Natural finishes bring character into a room space and allow customers to keep to a neutral theme. Realistic surfaces can be complemented with interesting interior accessories such as bar stools, flooring and open beams. Mix and match in kitchen design is not exclusive to just colour. Combining stones, woods and neutral colours can add another level to the design'.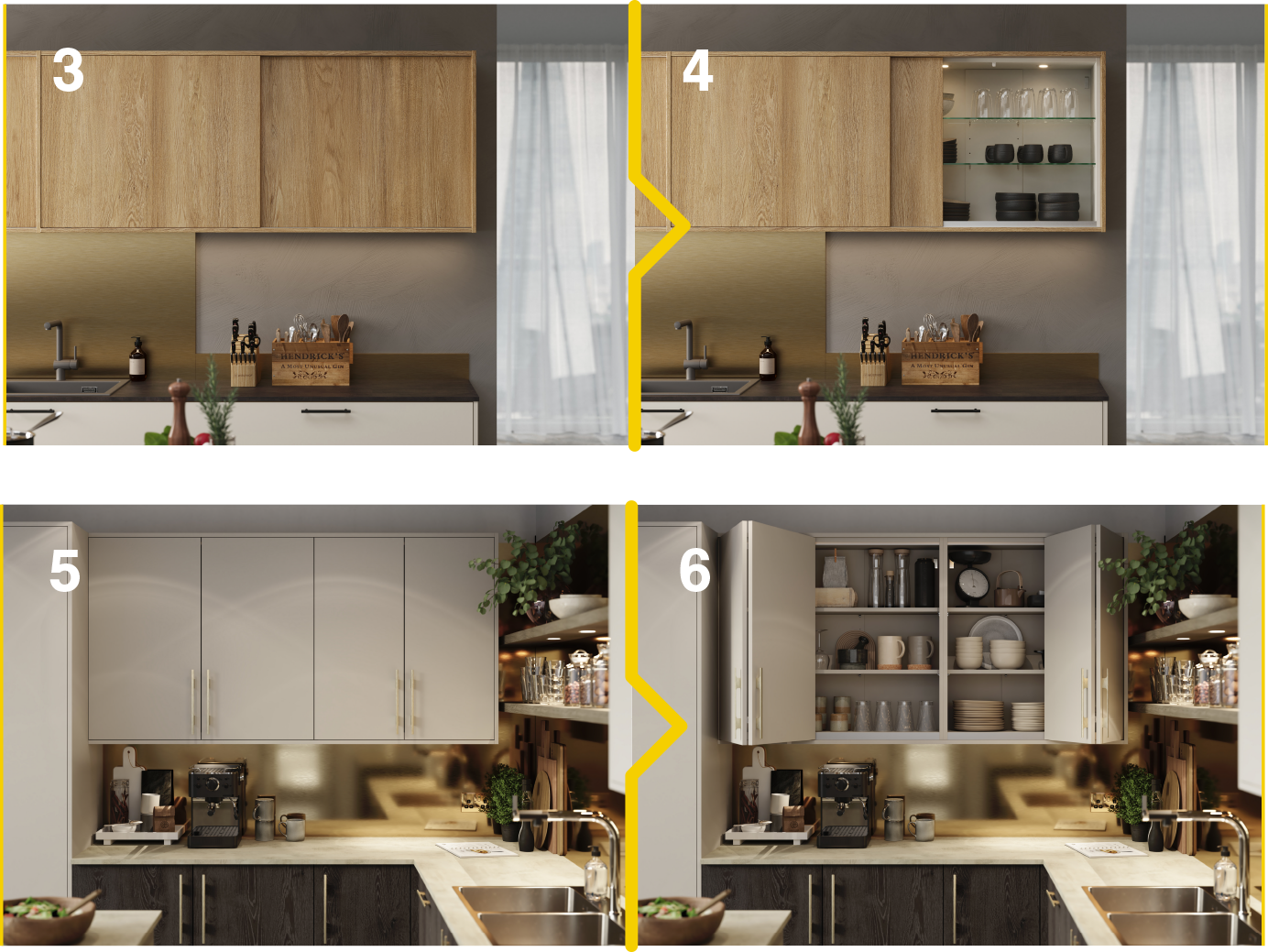 LATEST LOOKS FOR 2022 continued
Off to Birmingham?

Naturally, we're looking forward to KBB Birmingham 2022, for the pleasure of seeing new launches in real life once again. We'll be covering some of the events and introductions over the next few months of course, but in the meantime here's a look at what Bosch, Neff and Siemens will be exhibiting at Birmingham on 6–9th March 2022. For registration details, click here.
1 Bosch will be highlighting their commitment to healthy living and sustainability through kitchen appliances. Visitors will be able to learn how this approach extends to food preparation and storage, as well as healthy cooking. There will also be people on hand to explain and demonstrate how laundry and dishwashing appliances are designed with the importance of the preservation of natural resources in mind. Shown here, a fridge-freezer with VitaFresh, keeping food fresh for longer, avoiding food waste and with Home Connect too.
2 The Siemens team are going to be presenting and demonstrating how the appliances combine and work together to create the intelligent, connected kitchen, as well as showcasing how current technology will be used in the connected kitchen of the future. There's also going to be a private viewing opportunity for an exclusive preview of the next generation Siemens appliances – that's ahead of the official launch which will take place later in 2022.
3 Neff is celebrating two anniversaries in '22; the 50th anniversary of the Neff brand in the UK, and the 20th anniversary of the iconic Slide&Hide space-saving oven with the innovative door that tucks underneath the oven itself to allow unhindered access to the oven whilst cooking. There will also be a brand-new collection of ventilation and cooking products, so expect the Neff stand to be very busy indeed…

LATEST LOOKS FOR 2022 continued
7 'The trend for Extreme Minimalism shows bathrooms stripped back to the very basics, with sleek and uncluttered looks'. Shown here, the Rainfall Flow Ceiling Showerhead from Crosswater
Bathroom Bliss 2022
And now we're keeping you in the loop with a look at some of the best bathroom trends for 2022, with guiding comments from Richard Ticehurst, Brand Expert at
Crosswater
.
1 'The Botanically Green trend is refreshing and revitalizing, with green botanicals becoming a big feature of contemporary bathrooms' Shown here, the Curve White WC and basin from Britton Bathrooms
2 'One of the biggest new trends in bathroom design is Texture, found everywhere from walls to intricate bathroom taps and three-dimensional details'. Shown here, Oriental Blossom basin, Burlington Bathrooms
3 'Interior designers have taken the best of Scandi design and integrated it with Japanese design to create the Japandi trend – a contemporary bathroom idea embracing warmer colour palettes and sleek styling' Shown here, Artist drawer unit with solid oak work surface, Crosswater
4 'The trend for the spa-inspired bathroom – or Spathroom – is growing rapidly. They key to creating such a room is great lighting, a luxurious bath, high-performance showers and neutral, non-jarring colours for that relaxing, calm atmosphere'. Shown here, Double walk-in shower with brushed brass recessed shower heads, Crosswater


---
---
5 Let's have a quick look at tile trends for '22 whilst we're in the bathroom. Jayne Adamson, Marketing Manager at Verona, says 'Grey is the go-to shade for creating a timeless space, and grey tiles span the full spectrum from contemporary geometrics and Victorian-styles to stone and wood effects'. Shown here, Dali Ceramic Wall & Floor Tiles

6 Rich blues and energising greens are part of the core colour palette for 2022. Blue tones have shifted from light, breezy shades to darker colours which create bold, dramatic living schemes, with gloss finishes transforming different blues as the light changes'. Shown here, Hope Blue Gloss ceramic tiles, installed diagonally for extra impact, Verona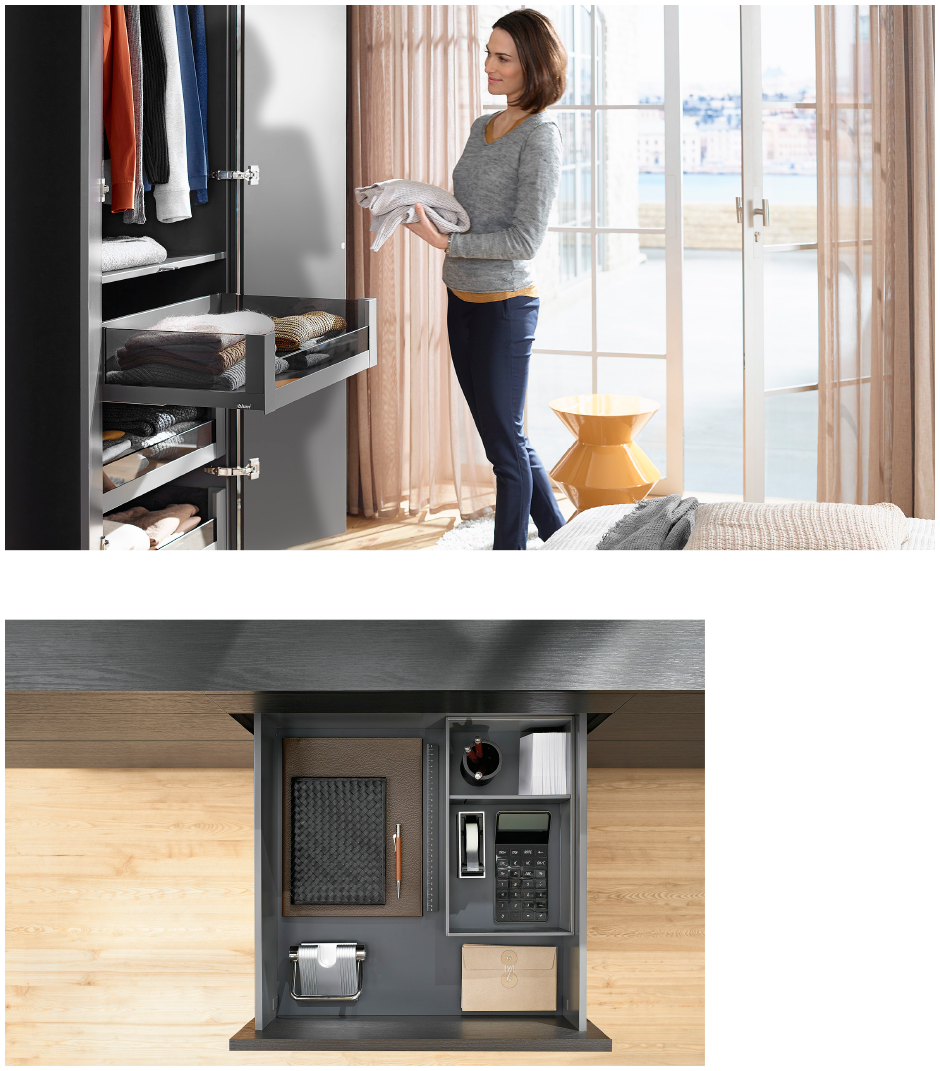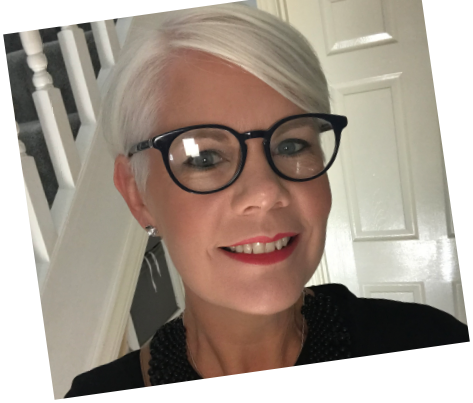 As soon as the New Year bells are rung, I turn my attention to the Christmas decorations, I simply cannot wait to clear the decks and banish it all back to the loft. I cannot focus on my New Year's plans and resolutions surrounded by leftover Turkey and Tinsel.

Problem is one of space – in both my mind and my home.

A recent phenomenon is the rise in social media experts dedicated to the lofty pursuit of de-cluttering your home, and de-cluttering your life, ultimately (hopefully!) leading to a more tranquil organized you. That's the plan anyway!
Problem is, we all like stuff, we all want to surround ourselves with beautiful things and we all want to keep the spare cables, old phones, and the mystery key for which we are yet to discover the lock.

Help is close at hand for anyone attempting to re-organise their storage solutions and bring order back to life's chaos. Visit us at the Blum Experience Centre, and we will inspire you to tackle at least the junk drawer in the kitchen, as well as who knows what else? Start there and by 2023 you will have discovered more available space in your home than you ever thought possible, and maybe even some space in your mind to dream about lying on a beach somewhere hot.


Explore the View archive library
Blum UK, Mandeville Drive,
Kingston, Milton Keynes, MK10 0AW
Tel +44 1908 285700
www.blum.com