Always here to give

the best service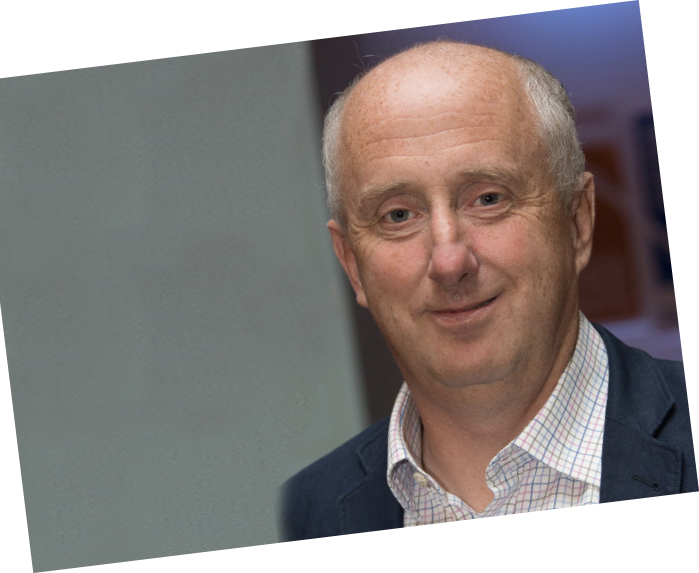 Hi and welcome to the latest edition of The View, once again the team has worked hard in putting together a varied and wide ranging content list for this edition.

As we race towards Easter and the onslaught of chocolate that will arrive in our lives over the Easter weekend, we have been thinking at Blum about our offer to our partners and how it has to be multi-faceted in its approach, so as to meet the needs of all users of the Blum products.

When I first joined Blum 27 years ago, all of our conversations with customers revolved around our products and their quality. Today we find ourselves talking more and more about the services that are attached to our products as well as the products themselves.

One of these services is our out of hours technical hotline, we realise that our customers work at all times of the day and night and therefore they need assistance to be available at these times as well. I am very grateful for the flexibility within our technical team that they make themselves available out of normal office hours, so that our customers receive a first-class technical service. Whether it be over the phone or via our video service we have all possibilities covered.

I hope that you enjoy reading this edition and please don't forget that we are always available to give the best possible service whenever you require it.

All the best for Easter
David

Cover image courtesy of John Lewis of Hungerford see their feature on page 7
Written by Matthew Glanfield
Dependable Technical Support
As part of the Technical team, I have been reflecting lately on the past year. What a year it has been, the Blum UK Technical Team has grown both in team members (Nathan and Jodie) and in the services we now deliver. We have got to the point where the team can deliver a full suite of services to our customers, and there has been no better time to deliver it than now, when our customers have needed it the most!

Our helpdesk has answered more questions than any previous year, and there are now more ways to reach us quickly with any questions for support than ever before. Depending on preference we cover phonecalls, emails, LIVE SUPPORT and even, on occasion, face to face.

We have seen more customers take up our technical training, either via online E-Services training or coming to visit us here at Blum UK.

We have also launched Machine commissioning as standard with our assembly devices. We are now able to reach out to customers after their purchase, offer tips and help them prepare for setup. We have also been on-site to set up these machines for our customers and offer personal training. We have also launched Machine servicing, so we can offer machine spare parts and on-site servicing of machines.

Added to this, there is our E-Services suite, which has seen the introduction of Cabinet configurator, helping customers to plan their cabinets and get the best result – whether it be planning & drilling drawings or CAD files.

So, on reflection, in a time when our customers need support we are on hand to give just that. Simply give us a call: 0800 2300898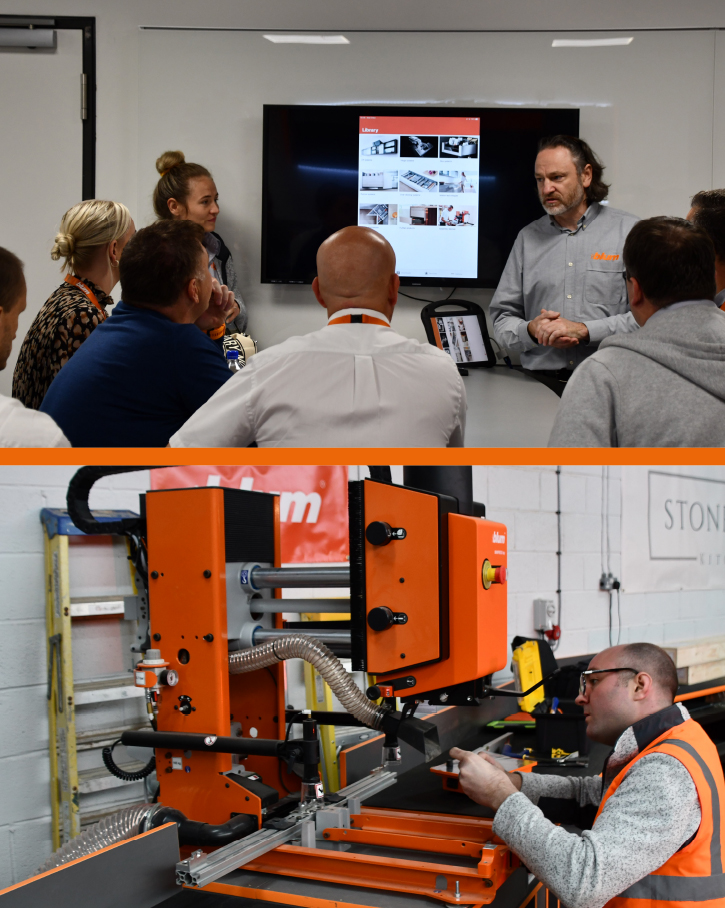 Fast homeware and its impact on sustainability

by Kate Hemington
The pandemic brought so many challenges but working from home became one of the biggest. We ended up being stuck at home, being forced to live, work and relax in the same space. This led us to want to upgrade our living spaces, as we wanted to make our homes not just a liveable space but also a comfortable space. Allowing us to feel comfortable in what felt like an uncomfortable world.

In the homeware market there was a boom in people upgrading their homes. This was when the market began to imitate the fast-fashion industry. Fashion brands also wanted to be a part of this growing market and started creating homeware products at a lower price. Through this, customers started to approach homeware as they do fashion, it is trend-orientated, cheaper, seasonal and based on aesthetics.

Making your homes look like something you would see on Pinterest or Instagram. As always social media was ahead of the curve. People started taking us into their homes on social media, influencing us in the process. It was a way of exhibiting their personality via their home instead of their clothes.

But what is the impact on sustainability? As we see the rise of fast homeware and the desire for trendy pieces for our home, it comes with a lot of waste and environmental impact. We want to be proud of our homes, but ultimately it comes down to the individual to either choose homeware that will last or at least recycle unwanted items, so it will then have minimal impact on our environment and our waste.

Here are some industry tips and tricks on how to update homeware that you already own and how you can shop more sustainably.

Ikea, talking about how you can refresh the homeware you already have
John Lewis… 7 steps to Sustainable Living, including how to craft, how to shop better and how to support the environment
How to Shop Preloved, Second-hand Homeware…
• Willen Hospice

• British Heart Foundation

• British Red Cross

• Sue Ryder

• Keech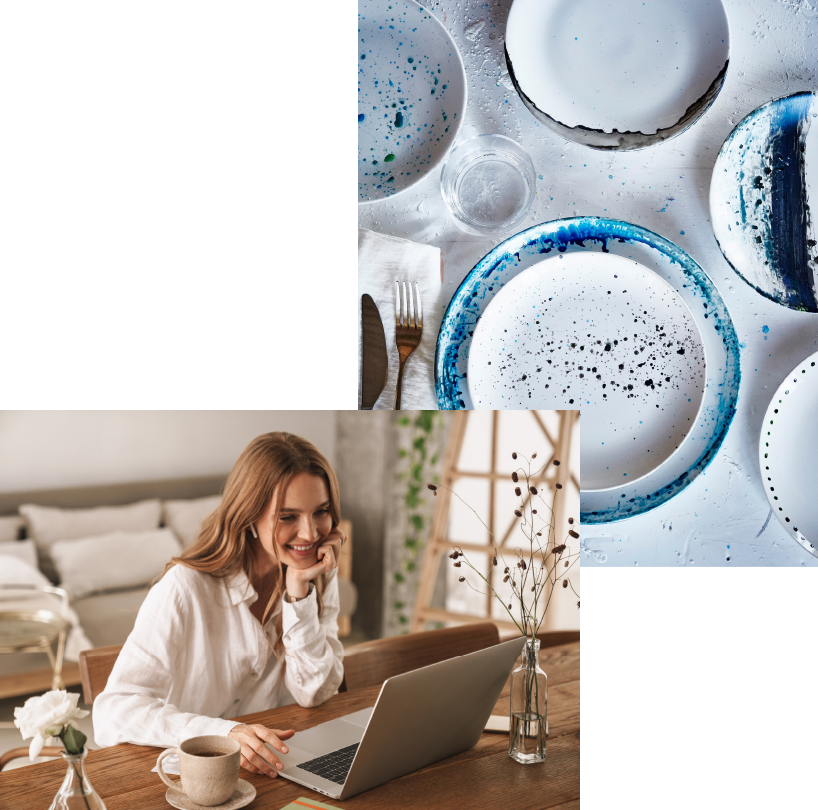 Days have been drawing out and now that we're officially in BST why not break-up your Springtime routine? With the Easter holidays just round the corner but sustainability and fuel expenses key considerations for so many of us, View checked out some great things to do on our doorsteps…

First there's the simple pleasure of being out in the open air and The National Trust unsurprisingly extols the virtue of stretching your legs to best enjoy this season. They offer expert advice on the right places to go and what you might be able to spot during your trek. More on spring nature walks
If you're looking to head for the capital this April here's a really handy way to peruse everything that London has on offer – from five different egg hunts to family favourite attractions running special events, and a range of choccy delights, this site is a brilliant what's on guide. Go to Visit London
Those with a deep enough pocket, and extra time available to truly spoil themselves, may want to check out this countrywide tour of top places to stay in fabulous locations. Vogue weekend breaks
View also recommends Visit Britain as a general source of ideas across all major cities and cultural centres in the UK. You will find a wealth of information on their site along with detailed prices, allowing already stretched budgets to be carefully managed in advance! See their website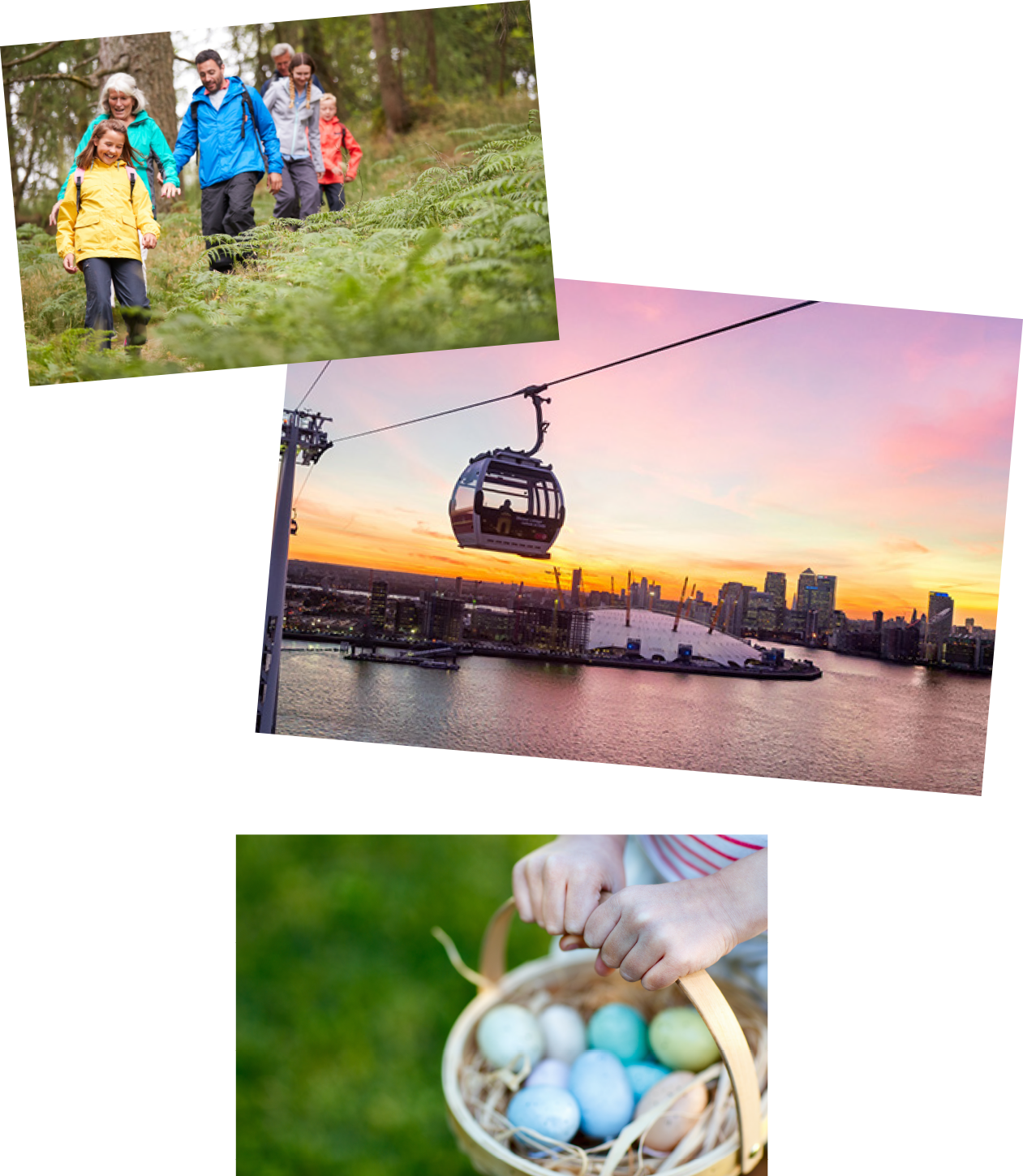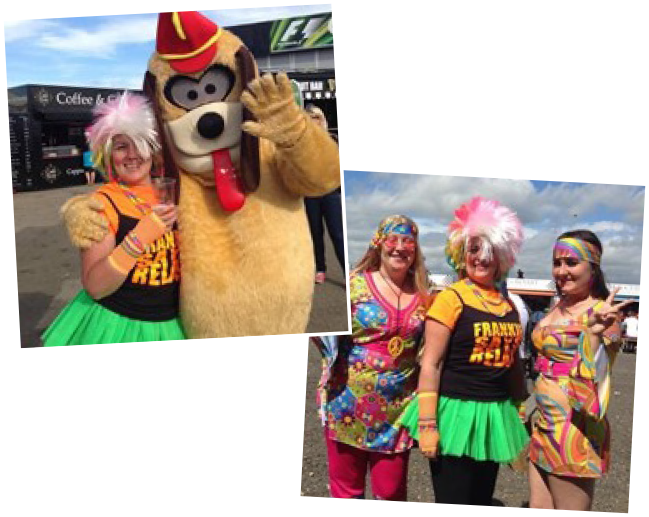 Diane's Fun Facts…
"As my family and I are Formula One fans, we attended the 50th Anniversary at Silverstone a few years ago and entered a fancy dress competition. We had to dress from the decades 60's, 70's & 80's.
I was a little disappointed when the other two got through to the finals and I didn't, but on the plus side, for those of you old enough to remember, I got to meet one of the Banana Splits which was really cool!"

Contact: diane.mckenna@blum.com
01908 285700
Video introduction to Diane McKenna – Territory Manager in the North & Scotland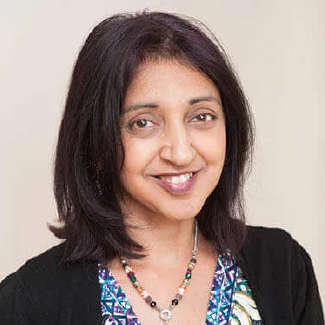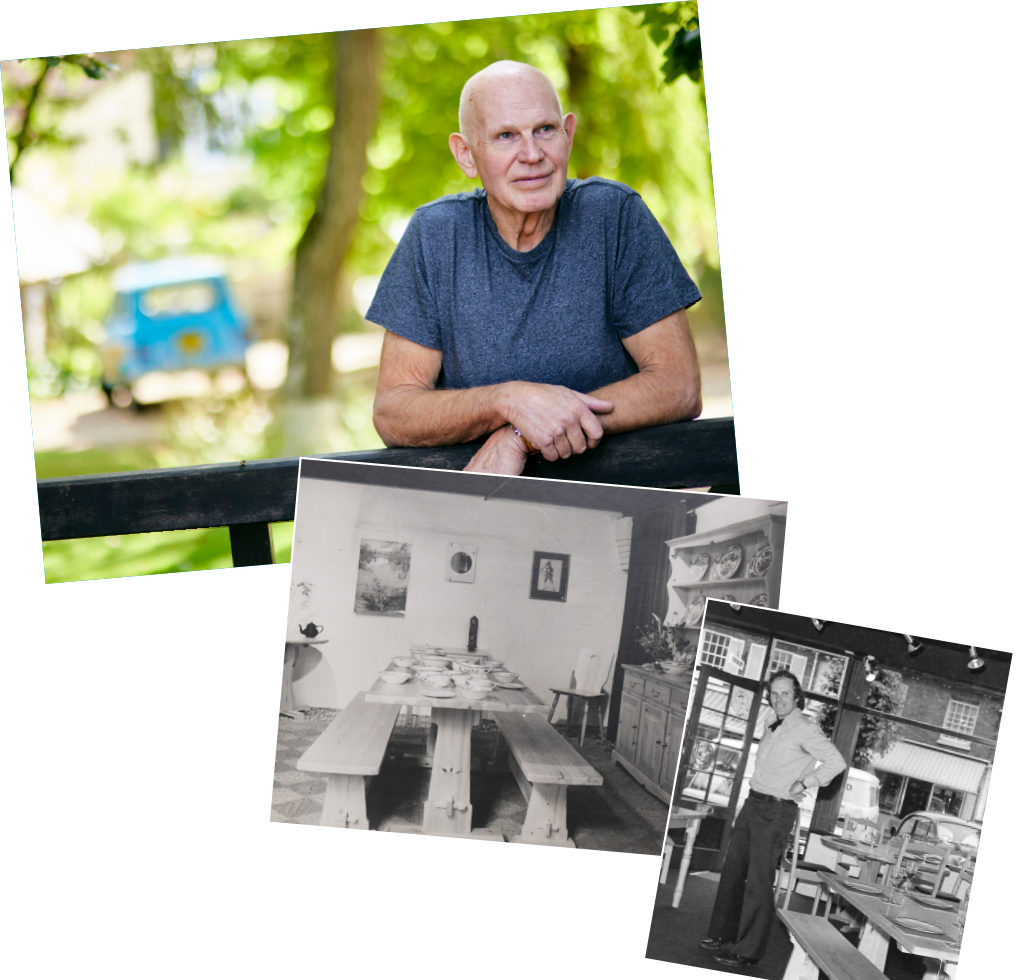 Celebrating a major milestone

When any business reaches its Golden Anniversary there is cause for celebration – when it is one widely respected in the KBB world we must mark the occasion. Born of a simple childhood love of wood, this year John Lewis of Hungerford has every reason to be proud of its contribution to the industry. View caught up with Managing Director, Kiran Noonan to look back and forward.

Kiran has been in her current role since 2016, although first joined the board in 2013. She is only the second person to manage the company, other than the founder himself Mr John Lewis – who maintained a very hands-on role until the early 2000's. Talking to Kiran it is clear that she has huge passion for steering the brand of today as well as true regard for John's principles, many of which remain at the heart of the company.

From humble beginnings in 1972 with a single workshop in Hungerford, the business now has 12 inspirational showrooms spread across the South, the West and the East of England. 65 people work for the company with its HQ and manufacturing workshop based in Wantage. This scale of operation is a far cry from the early days when John lived in a small caravan to make ends meet, crafting tables and dressers by hand on his own.

John Lewis of Hungerford prides itself on having an inventive spirit and throughout the course of its fifty years has been constantly driven to try new things.
Most notably they made the first ever 'Shaker Kitchen' in 1983. Prior to this during an extensive tour of America in 1979 John Lewis saw Corian. Later that year John Lewis of Hungerford became the first in the UK to fabricate Corian. The brave use of colour has also been a recurring theme throughout their history and John Lewis of Hungerford could rightly be described as the pioneers of the painted kitchen. Today they offer a carefully curated palette of over 100 colours together with a bespoke colour matching service for clients wanting to coordinate their interior scheme with a special piece in their home.




This illustrious brand has graced homes of the rich and famous along with countless regular families. For instance they made kitchens for Michel Roux Snr. including his personal kitchen and the one for his private dining room where members of the Royal Family dine. John Lewis of Hungerford have also worked for various celebrities and TV personalities over the years; making kitchens for two Dr Who's, Colin Baker and Peter Davison. They also made a kitchen for the Rt. Hon Sir Edward Heath MBE.

Regardless of who is footing the bill, attention to detail has always been very important to John Lewis of Hungerford – something that Kiran explains is vital to delivering exceptional service to all their customers. They have a special way of working (obviously reflected in the price) to ensure a level of satisfaction and aesthetic value that in recent times has seen their social media presence grow significantly. Kiran says "Each of our projects is designed in a unique and personal way – no two designs will ever be the same."

The journey that customers take with John Lewis of Hungerford as they have their space transformed is another aspect that has been honed and fined tuned over decades. The way in which designers hand hold throughout this process gives John Lewis of Hungerford a competitive edge and means that customer loyalty, referral and recommendation are strong. Their approach is to build a partnership with clients based on trust and a wonderfully collaborative style. "Sharing ideas, inspiration and offering expert guidance to achieve their vision" whilst, Kiran adds "…making the journey to bring their dreams to reality enjoyable too!"

View was delighted to discover the philosophy that lies behind half a century of success and wish the modern John Lewis of Hungerford more of the same as it pushes ahead towards that even bigger birthday in 2072!
(Please watch the video on page 7 for a brief walk down memory lane with John too)
"Over the past 50 years we have created stunning, luxury spaces that make a real difference to the way our customers use their space."
KIRAN NOONAN
KBB Birmingham 2022

by Linda Parker


The last time I was at KBB Birmingham in 2020 I had to sprint off slightly early at the end of the first day as my car was about to be stranded in a flooded car park! Happily nothing so dramatic happened this time, and a jolly good mask-less time was had by all at KBB in 2022. Seeing friends and colleagues in real life again after far too many Zoom meetings was wonderful, and of course there were dozens of inspirational new launches to admire. Here are some of our picks of the exhibition…

1 I-luminate cabinetry from Pronorm. Walnut Veneer and Stratus Grey ultramatt finish cabinets, illuminated by LEDs integrated into the brass finish handle channel, creating a diffused ambient glow.

2 Rotpunkt focussed on wood effects and ergonomic design solutions. New Memory RI Furniture in Old Forest Oak finish has vertically grooved fronts, teamed with the Black island cabinetry, glazed options also available.

3 Kitchen Makers had a great stand, including a very neat boot room, which was much admired. This however is the Alderley kitchen in Bone – just one of six muted neutrals.

4 Dark kitchens are very much here to stay, we saw a lot of black designs at KBB. This is Haddon in Charcoal, once again from Kitchen Makers, with a very classic look.

5 Hidden kitchens were very much a topic, such as the BoxLife concept from Scavolini. The modular system with sliding hidden doors is designed for zoning open plan spaces, disguising working or cooking areas as desired.

6 The new Carrè design from the Signature collection by Villeroy & Boch has a striking Mettlacher Platte embossed design, looking striking in a white velvet lacquer, paired with Calatorao Silk ceramic island. And it uses Tip-On technology for effortless opening and closing.

7 Rotpunkt also showed new laundry/utility concepts including hidden door mechanisms, wall panel systems, and drawers for below dishwasher/washing machine/dryer.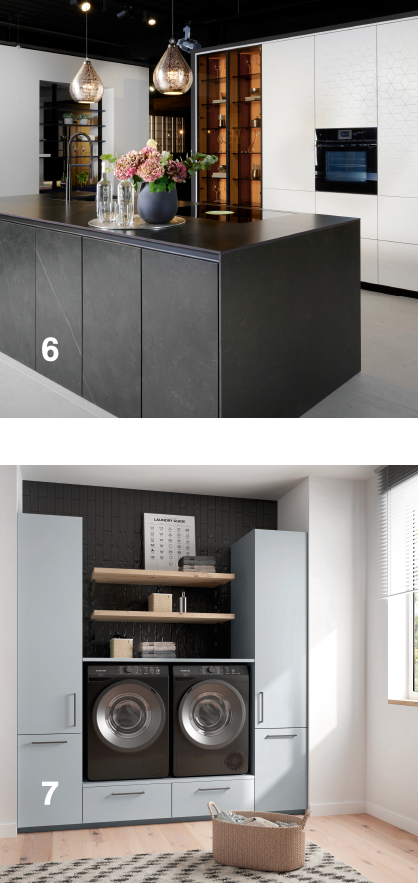 KBB 2022 continued
1 The Ca' Pietra stand was colourful and crowded; the new National Trust collection looked glorious, and it was interesting to inspect the colour and finish of the designs in reality – particularly the Riverlands Scales tiles. Shown here, Loft Vintage Porcelain Sand. We'll bring you more pattern and colour from Ca' Pietra later in the year!
2a There was a new bathroom collection, Ona, launched by Roca. Featuring soft shapes and geometrics lines, it's a full bathroom collection, using a wide combination of materials, including Fineceramic® and Stonex®
2b The new In-Wash®In-Tank® smart WC, also from Roca offers maximum hygiene provision in the bathroom, with more freedom regarding installation, thanks to the integrated cistern.
3 Ah, the Botanical Plant Wall waterproof acrylic panel from IDS Showerwall was amazing and seemed to be getting a great reaction from visitors. There was definitely a lot of design inspiration going on there.
4 Caesarstone launched the new Pebbles Collection of quartz surfaces, inspired, naturally enough, by tumbled pebbles. The warm, understated colour palette was very engaging and extremely useable within all manner of interior design schemes. This is Agger Grey, a mix of smoky greys with a polished finish.
5 BA showed three new door styles and colours, including this Zurfiz Ultragloss Metallic Blue bi-fold door wardrobes, with many drawer/chest options available too.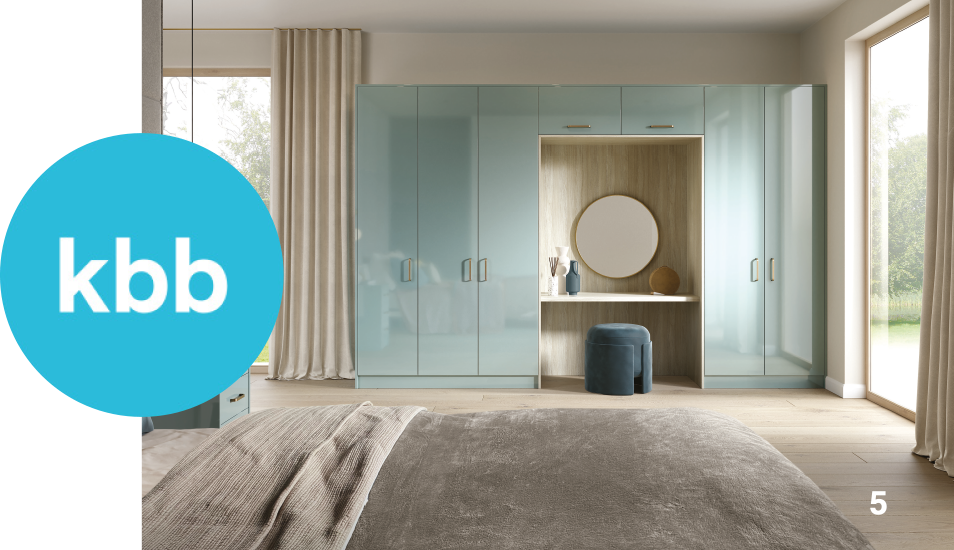 Inspiration for bathrooms, bedrooms & surfaces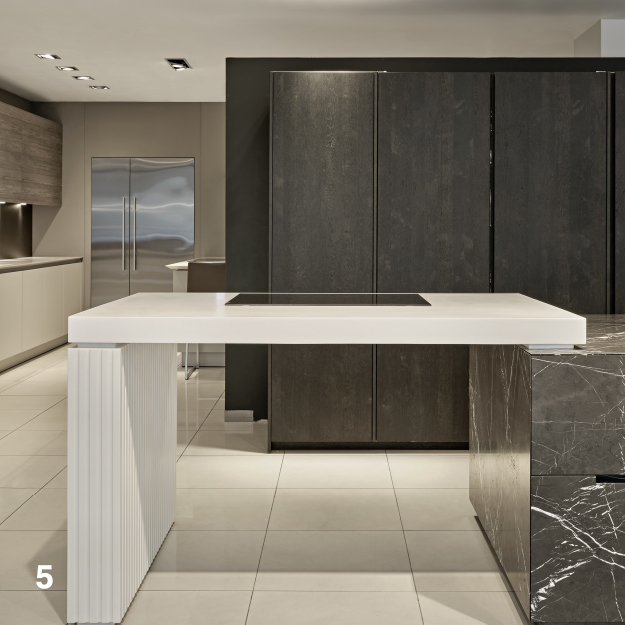 KBB 2022 continued
1 As ever, the Abode stand was impressive. This is the new Agilis in Matt Black and Brushed Brass – the handle is at the front end of the body, designed to be operated by a flick of the wrist or elbow if hands are messy.

2 The Abode Swich Water Filter System with Matt Black Round handle is shown with the Prime Single Lever Tap in Matt Black. The Swich water filter system can be retro-fitted in an existing kitchen as well…

3 The BORA S Pure cooktop with extraction has been launched as a streamlined solution for small kitchens. The hob has four cooking zones, plus an integrated recirculation extractor unit, and can be installed with standard kitchen units. See the video here.

4 The BORA X BO Steam Oven has masses of clever features, including steam extraction for when the door is opened, and 19in full graphic, easy to follow (honest!) touch screen operation, plus there's a BORA Multi-drawer for warming, proving dough, making yoghurt and drying herbs.

5 The Westin Stratus Edge extractor has a remote control and is available in stainless steel or white, and the company also announced that universal range products would now be available in any colour match – that option previously only applied to the bespoke service.

6 Kuppersbusch showed the new Graphite finish for their K-Series.3 cooking collection. This is the BP6350 pyrolytic oven with black trim, 70 litre capacity, an electronic display, A+ rating and 10 cooking functions.

7 The Insinkerator 4N1 tap is their most advanced, providing hot and cold water, instant steaming and cold filtered water. KBB Birmingham 2022 saw the addition of a Velvet Black finish, shown here in the J shape, as well as enhancements to the Side taps collection.

8 The Triflow O3 Mixer uses an Ozone generator to provide anti-bacterial water. Using Triflow O3 water to wash hands, work surfaces and food removes 99.99% of microbes and viruses, without the use of chemicals, and reduces the amount of soap and anti-bac spray needed. Click here for the video.



Record membership sign-ups at kbb

The Kbsa signed up thirteen new retail members and logged a record number of serious enquiries during KBB 2022.

Kbsa chair Richard Hibbert said, "We had our busiest year ever, with a constant flow of visitors to the stand. We welcomed a record number of potential new members as well as taking time to meet with our current members and corporate supporters".

"After two years of virtual business meetings it was fantastic to have the opportunity to meet face to face and share the Kbsa' s exciting plans for growth.

"The new members that signed-up will benefit from our unrivalled package of benefits for retailers, including a brand new legal and HR service. This enhanced package provides telephone support plus a library of over 700 written documents, and a tax investigation service, all free of charge to members, which could save members thousands of pounds in fees".

"This year will be a significant year for the Kbsa as we drive forward our ambitious plans to grow the membership. Details will be announced soon about the return of Kbsa conference and designer awards in September. This event will embrace our global network and welcome all KBB retailers that have an interest in membership but who may not be members".

"The support and business benefits that the Kbsa can provide will prove invaluable, as we negotiate the uncertain times that lie ahead".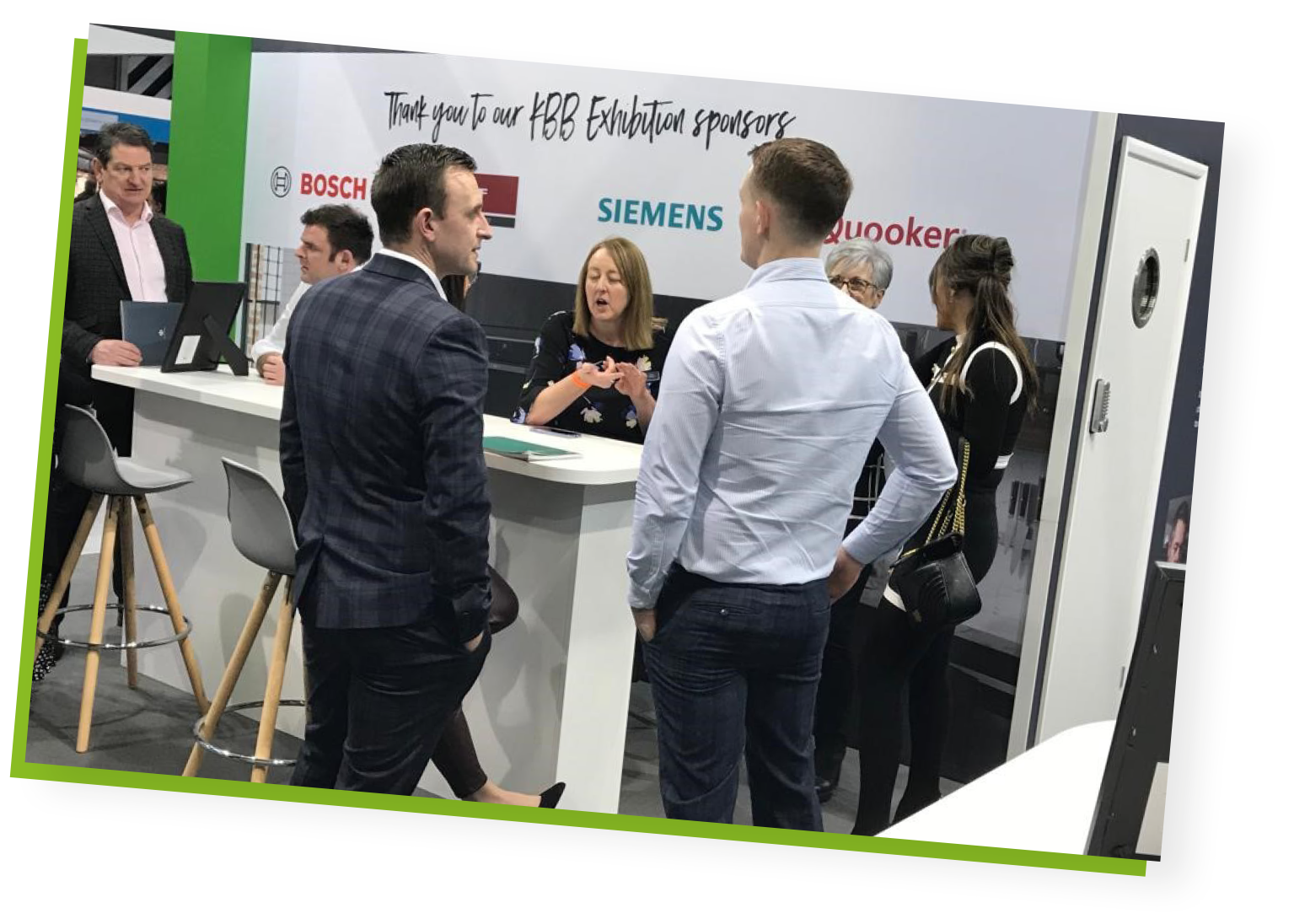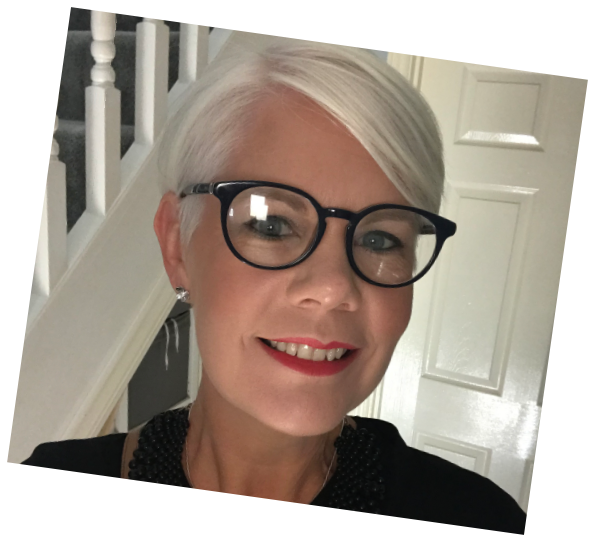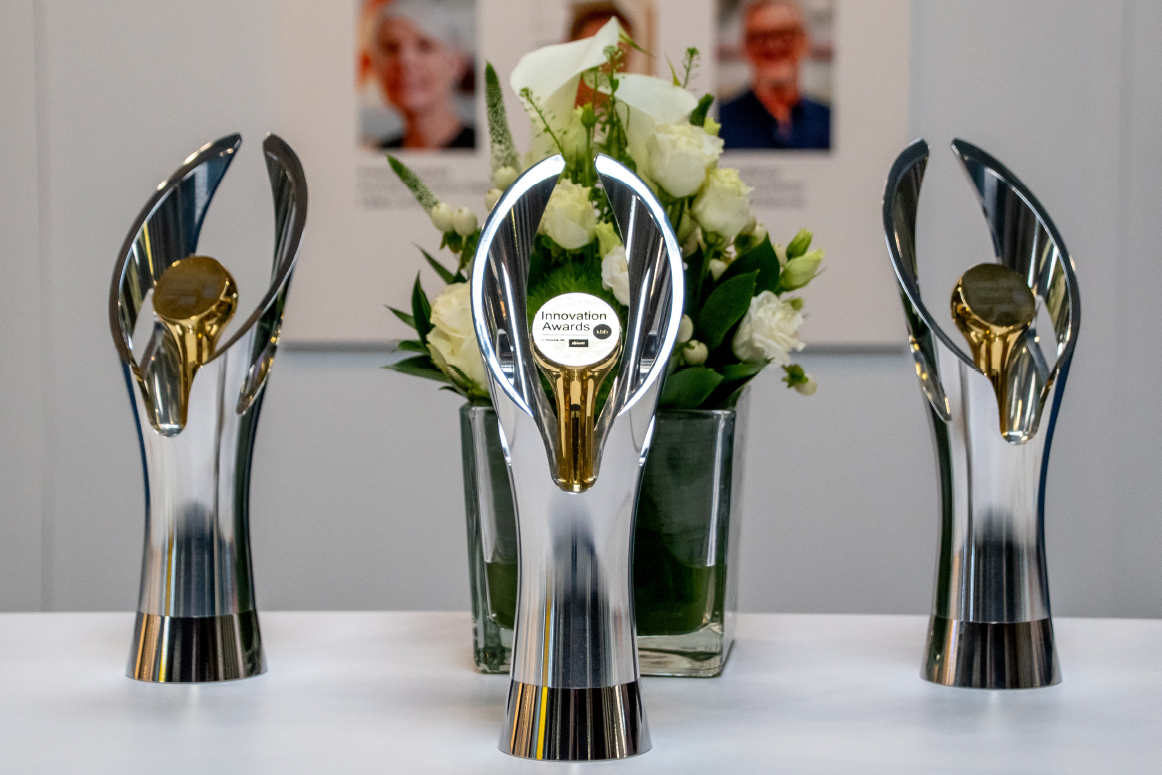 Exploring the future…


by Amanda Hughes
It is always a huge honour for me to be involved in the KBB Innovation awards and as I look back on another successful competition in 2022, I am already excited by the prospect of more emerging innovations over the next two years. Where will the industry take us next? I am sure the current mega trend topics in accessibility, sustainability and multipurpose spaces will feature heavily, and maybe some new ones we haven't even heard of yet!

A recent interaction with Interior Designer Jacqui Smith has got me excited about Biophilic design in the built environment and I would love to see this being explored further.

On behalf of myself and my fellow Judges I would like to express a big thank you to all the entrants and again congratulate our winners. See you all again in 2024.

Exploring the future continued
KBB 2022
Innovation Awards Winners
Judge's Choice [1]

The X BO Steam Oven by BORA received the Judge's Choice Award for 2022. This oven is ideal for roasting, baking, steaming, and more. Even better, it self-cleans after use. With its versatility, the innovative product wowed the judges.
People's Choice [2]

The People's Choice award for 2022, was awarded to Røroshetta. Their SENSE Cooker Hood caught the attention of visitors with its sleek, modern design. However, it was its integrated smart technology features and silent operation that impressed them.

Best Sustainable Design [3]

The Best Sustainable Design award for 2022 was presented to Furnipart for their Ocean IX Handles. Furnipart repurposes materials from the maritime industry such as fishing nets, ropes, and trawls without sacrificing style.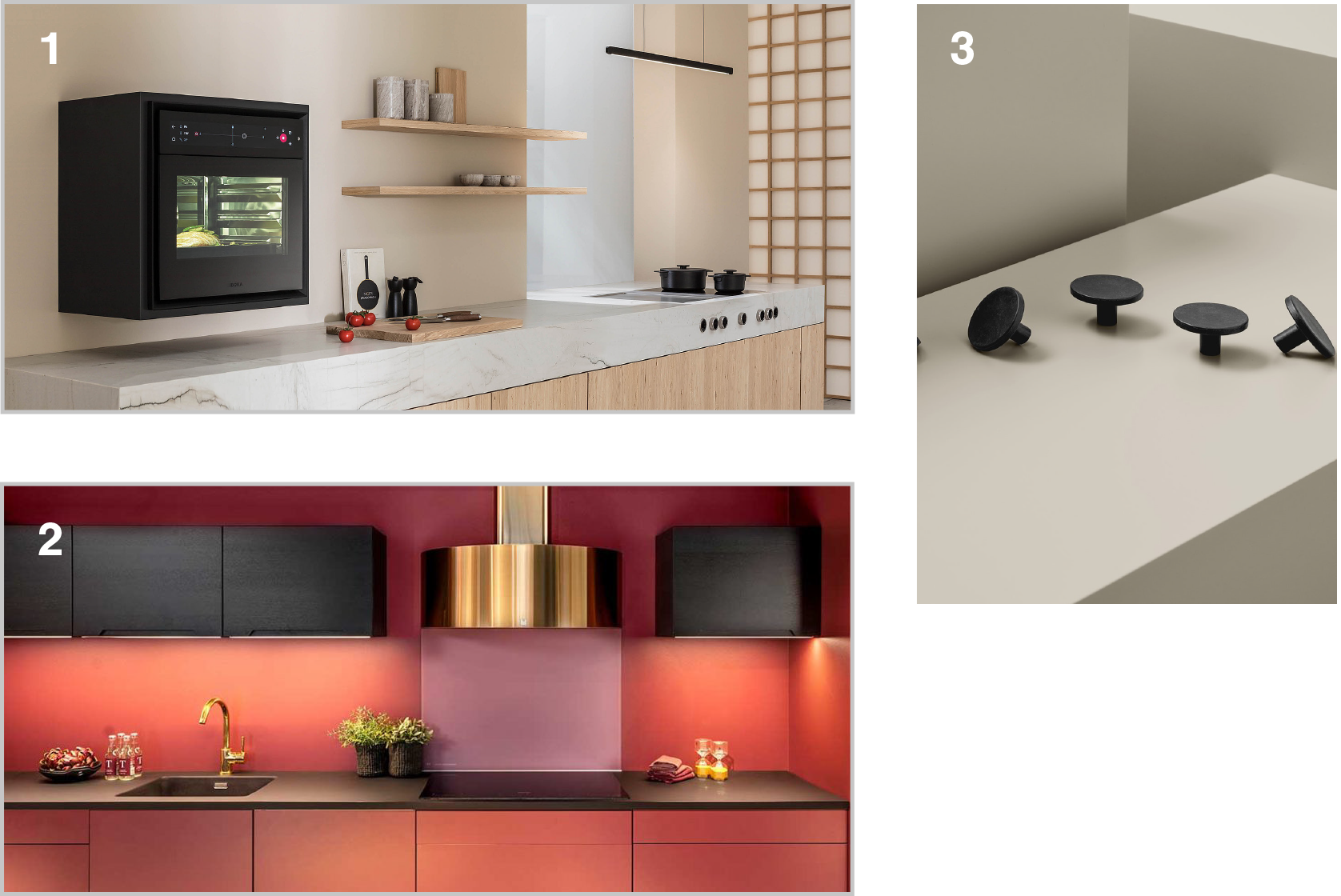 Explore the View archive library
Blum UK, Mandeville Drive,
Kingston, Milton Keynes, MK10 0AW
Tel +44 1908 285700
www.blum.com