WHAT DO WE DO?
We are a reliable, impartial and knowledgeable resource, offering numerous process options for all batch sizes, from prototyping to production.
Whether your project requires just component parts, a few prototypes, or a full design to delivery service, we are here to help manufacturing companies 'get things made'.

"I can't recommend Plunkett Associates highly enough. We ended up with a design which can be produced and assembled quickly, efficiently and reliably, in volumes that make sense"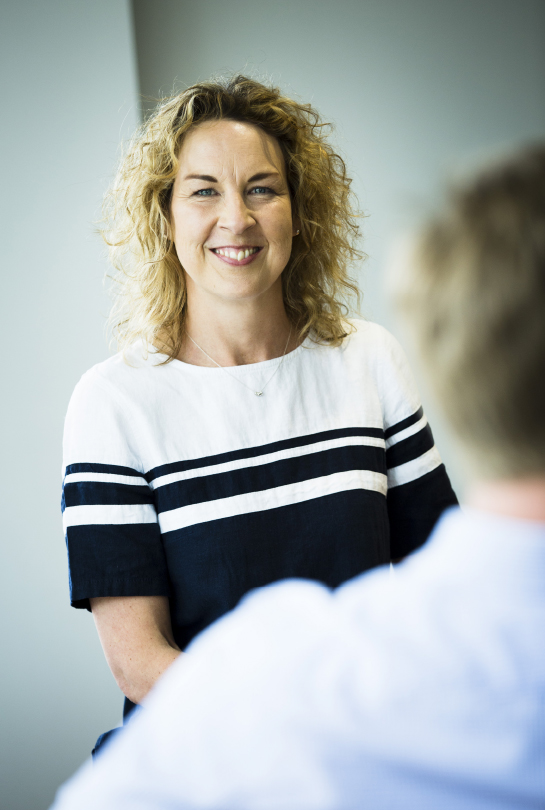 WORKING WITH YOU
How we work depends entirely upon you and your requirements, but with access to a full range of technologies from Stereolithography (SLA) and Selective Laser Sintering (SLS) to the more conventional CNC machining, injection moulding and tooling technologies, we will deliver quality prototype and production parts in your timescales.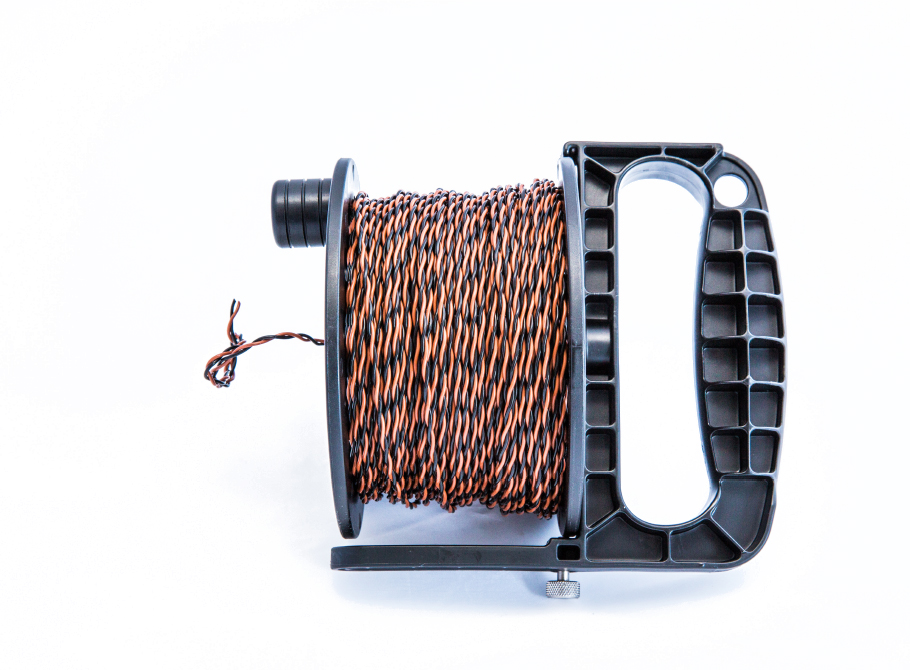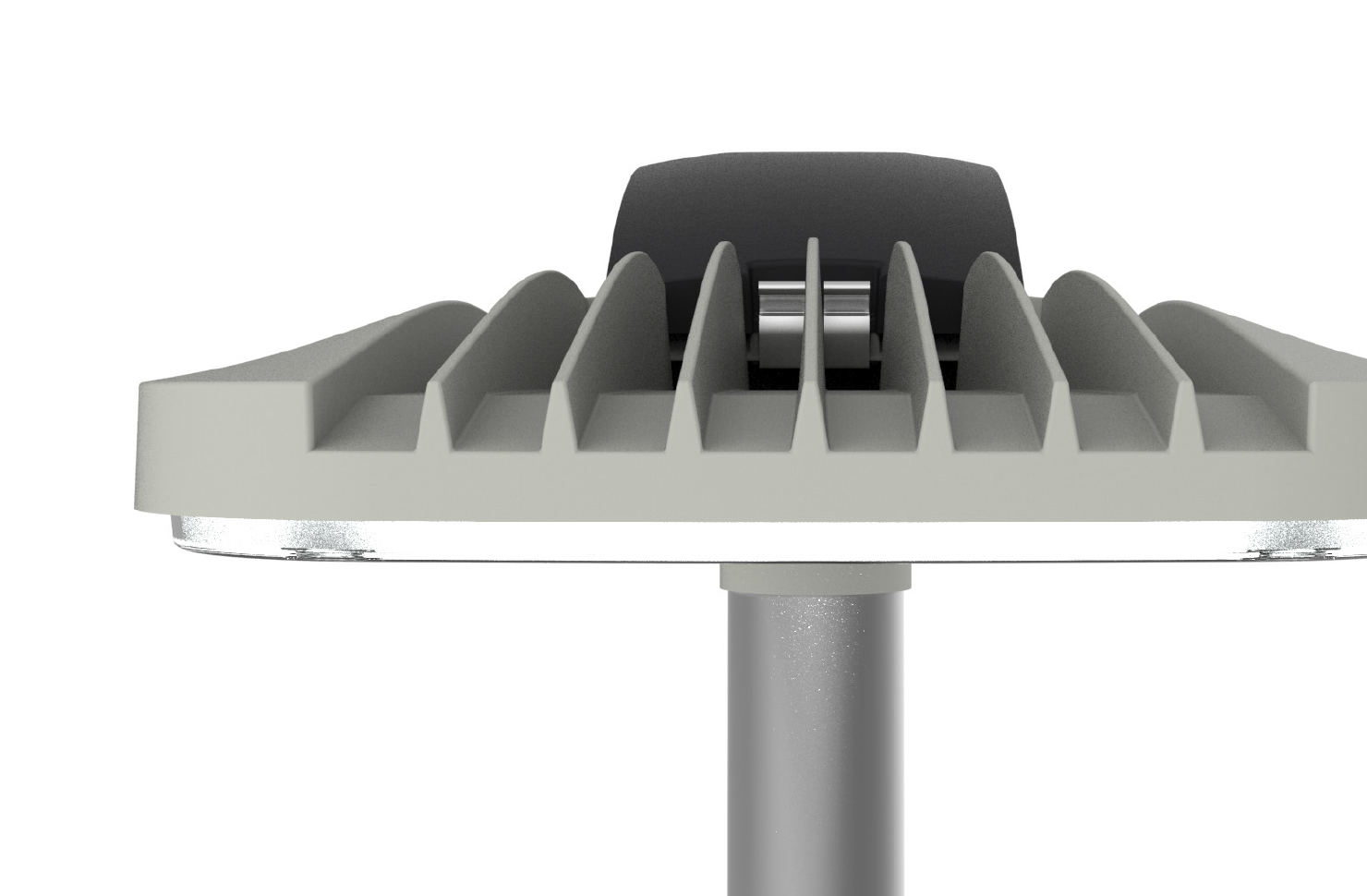 PROJECT DEVELOPMENT
We find solutions
We add major value to project development, by being one-step ahead of the latest production processes and supplier options, both in the UK and worldwide.
As a small select team of highly skilled and experienced individuals, we are able to provide the best and ultimate solutions for our clients by sourcing the most suitable materials and processes for the geometry and quantities required.
Clients can relax and be confident that their parts are in safe hands and will be manufactured in the best possible way using the most appropriate process in the most applicable material – and will be delivered on time and within budget.
"Plunkett Associates truly offer a complete turnkey solution with Speed, Effectiveness and Precision."
DESIGN
Our team of CAD experts use Solidworks as our primary 3D modelling package, augmented with specialist software as required for product analysis.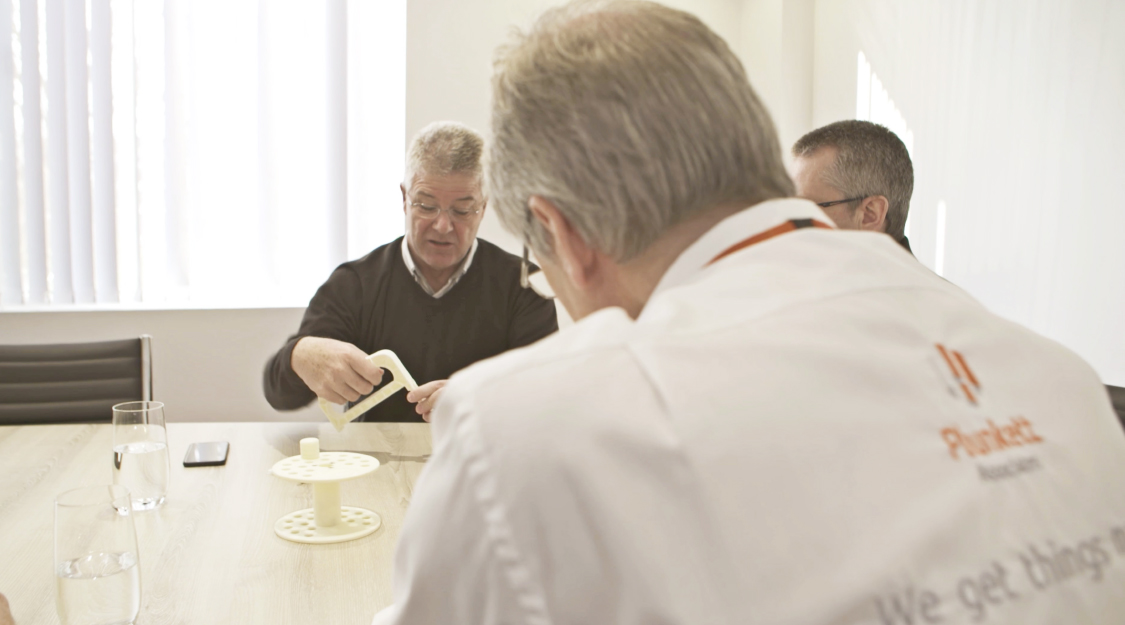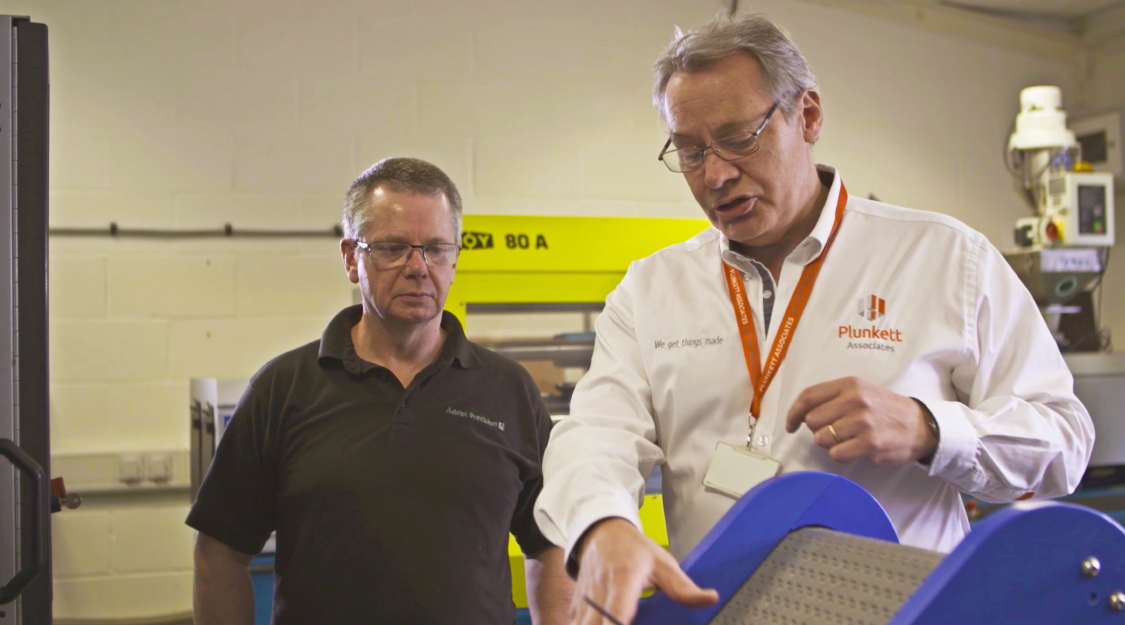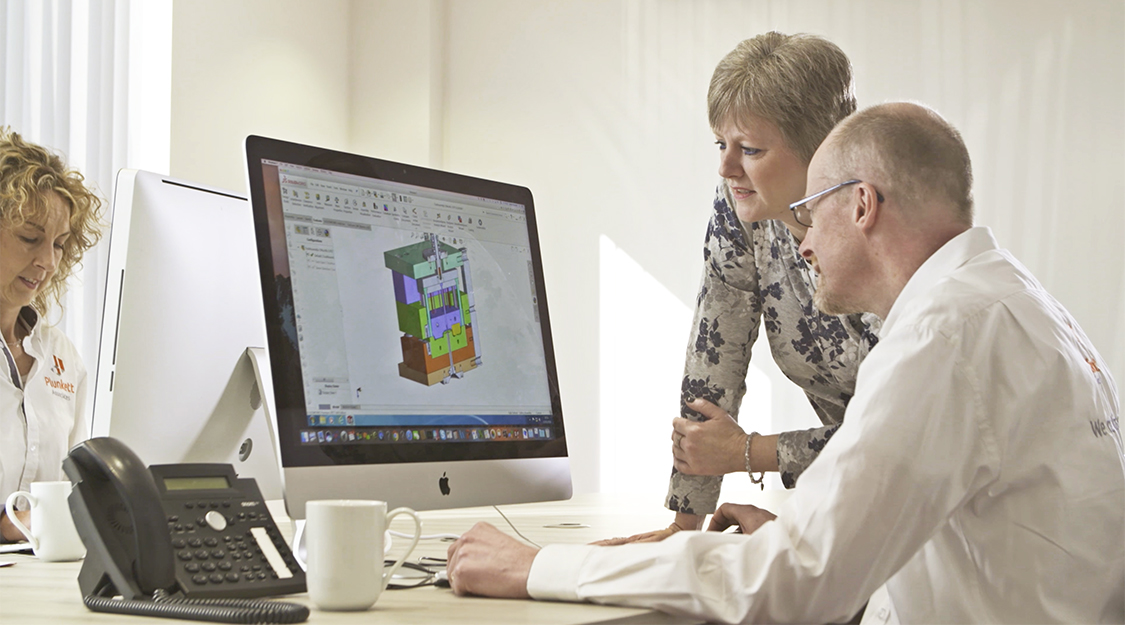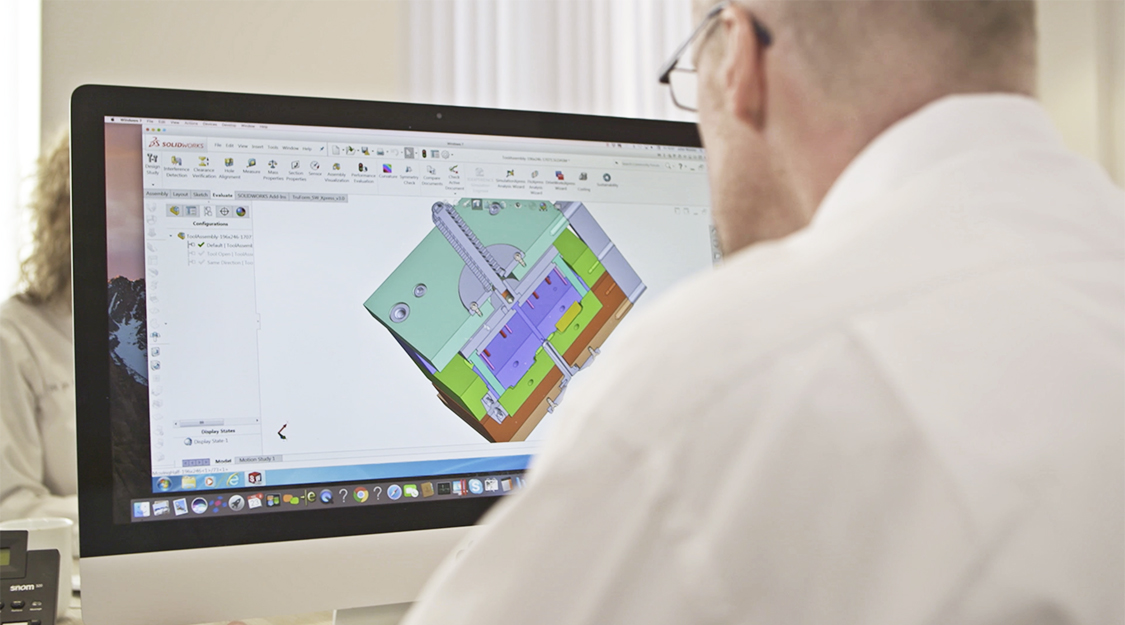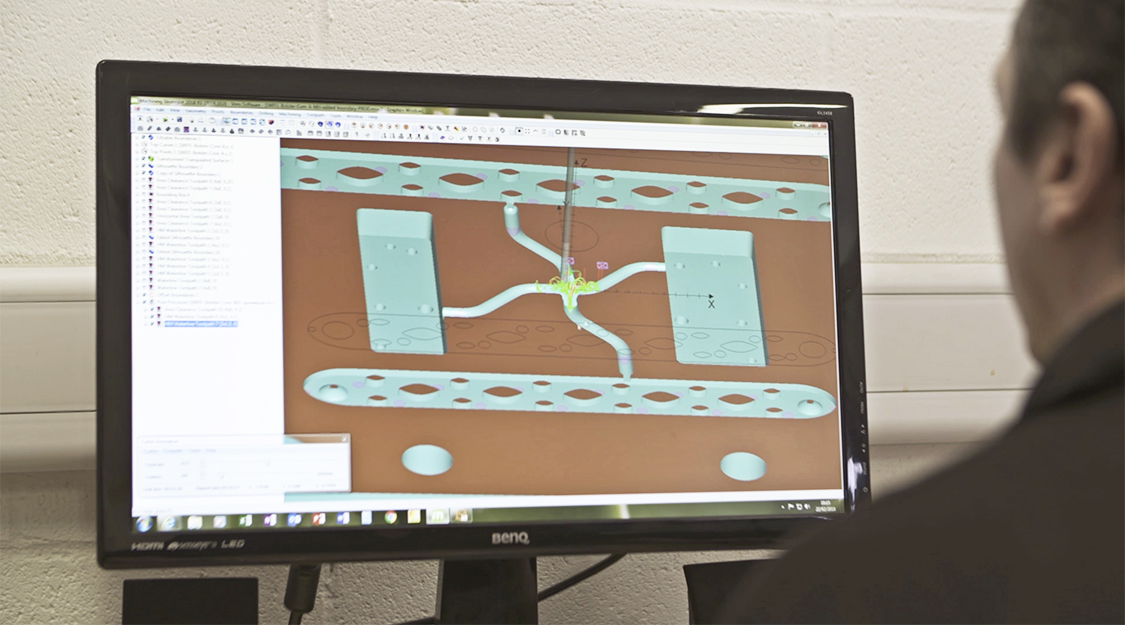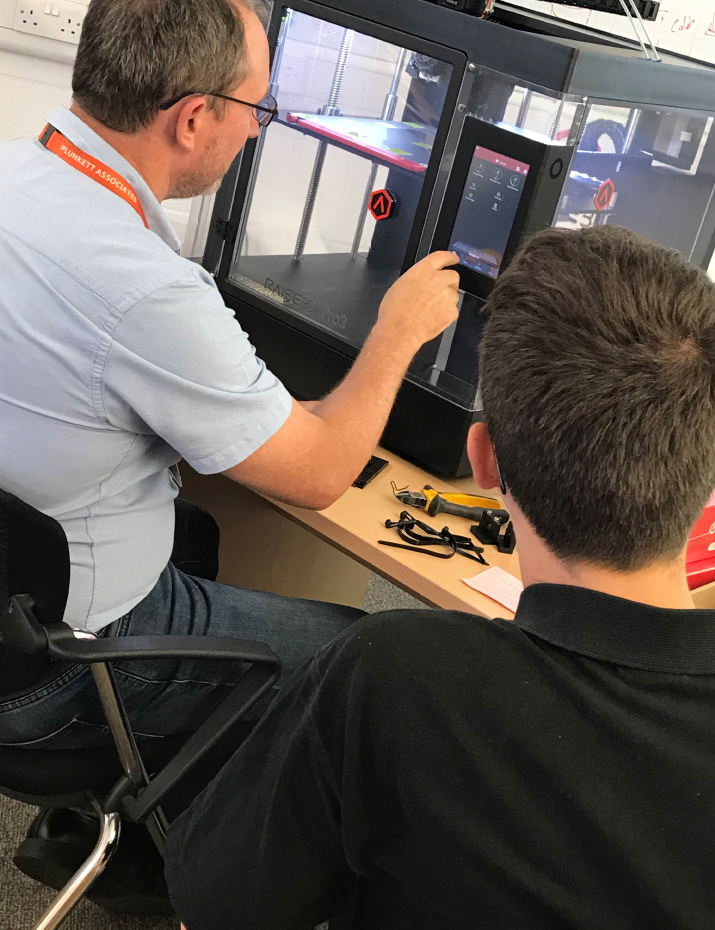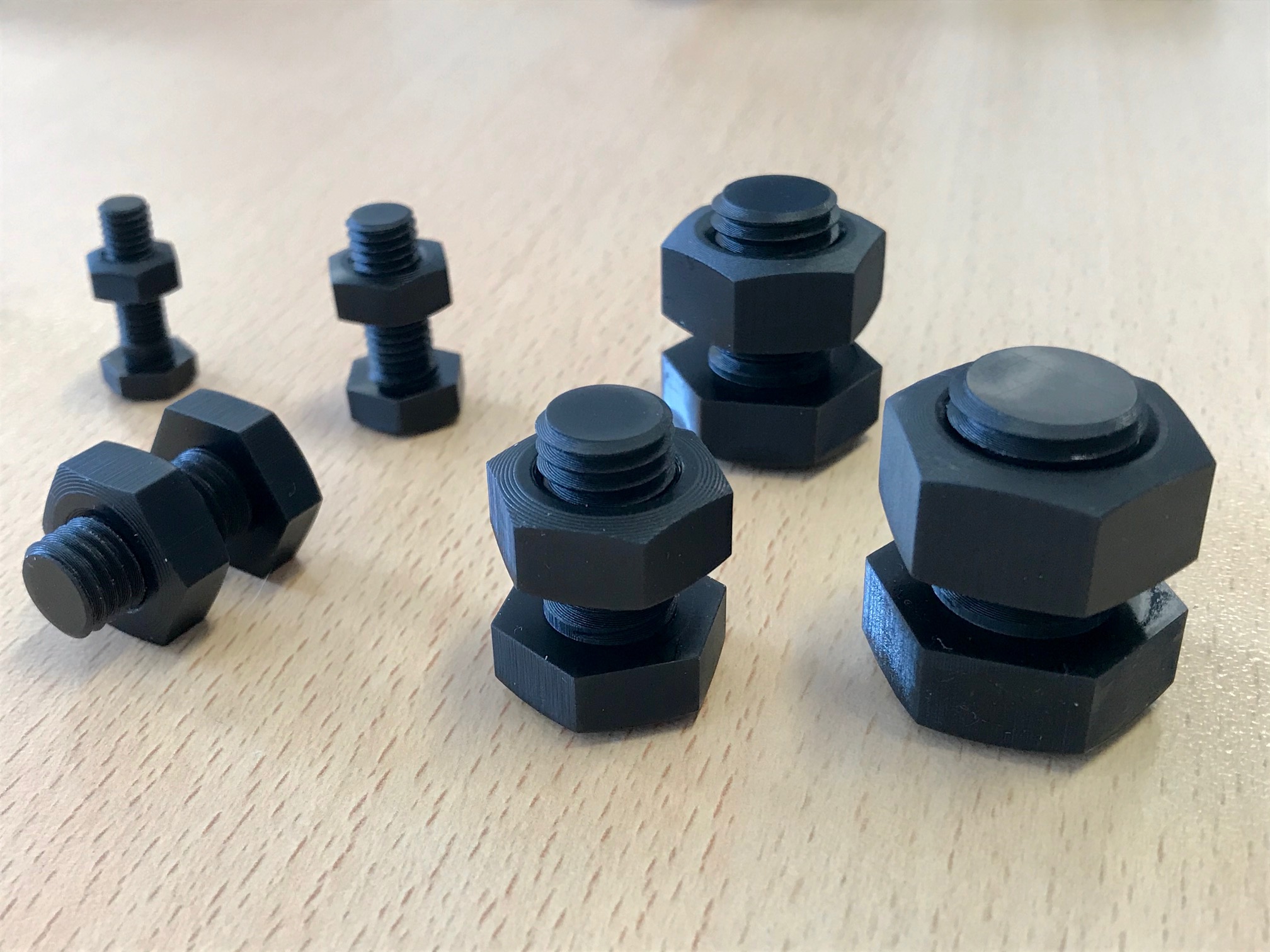 PROTOTYPING
Prototyping
The word 'prototype' is confusing! We used to think this meant only 1 or 2 parts and could only be achieved economically through Additive Manufacturing processes.
Today, however, that is certainly not the case and options are limitless and exciting! We apply both additive manufacturing techniques and more conventional subtractive techniques to the direct manufacture or use tooling and moulding for a wide range of batch sizes where others fear to tread!
Low volume injection moulding
Our low volume production tooling involves a hybrid of techniques with the exact configuration being customised to the client/geometry/quantities. The result is an exciting option to produce high quality, yet low volume components from as low as 10 off.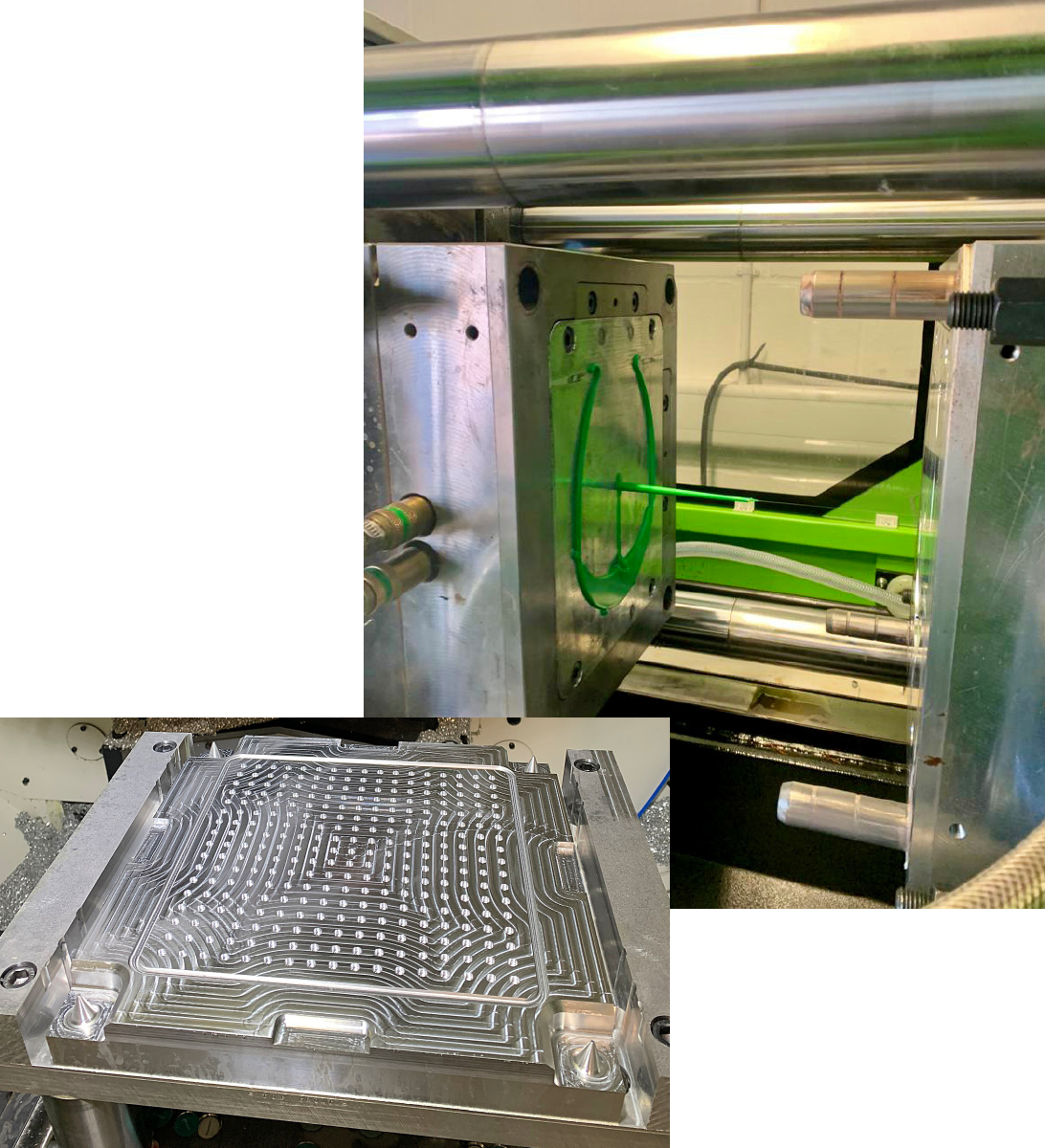 3D printing
3D printing is quick and combines a degree of accuracy that satisfies most design requirements with a huge range of materials. Numerous prototype iterations can be produced together or sequentially, providing visual and tactile feedback and enhancing the design process.
The difference between SLA and SLS
Comparing stereolithography (SLA) and selective laser sintering (SLS) isn't easy as they both have pros and cons. As a general summary, SLS is usually tougher and lower in cost, whilst SLA produces parts with tighter dimensional tolerances and have a better surface finish more akin to injection moulded parts. We can help you decide which method is more suitable for your requirement.
Low volume silicone components
In addition, our work with the 3D Systems Figure 4 3D Printer sees us turning around economically viable silicone components in prototype quantities in 2 to 3 days, allowing us to fill the gaps we have identified in the market.


ADEPT MANUFACTURING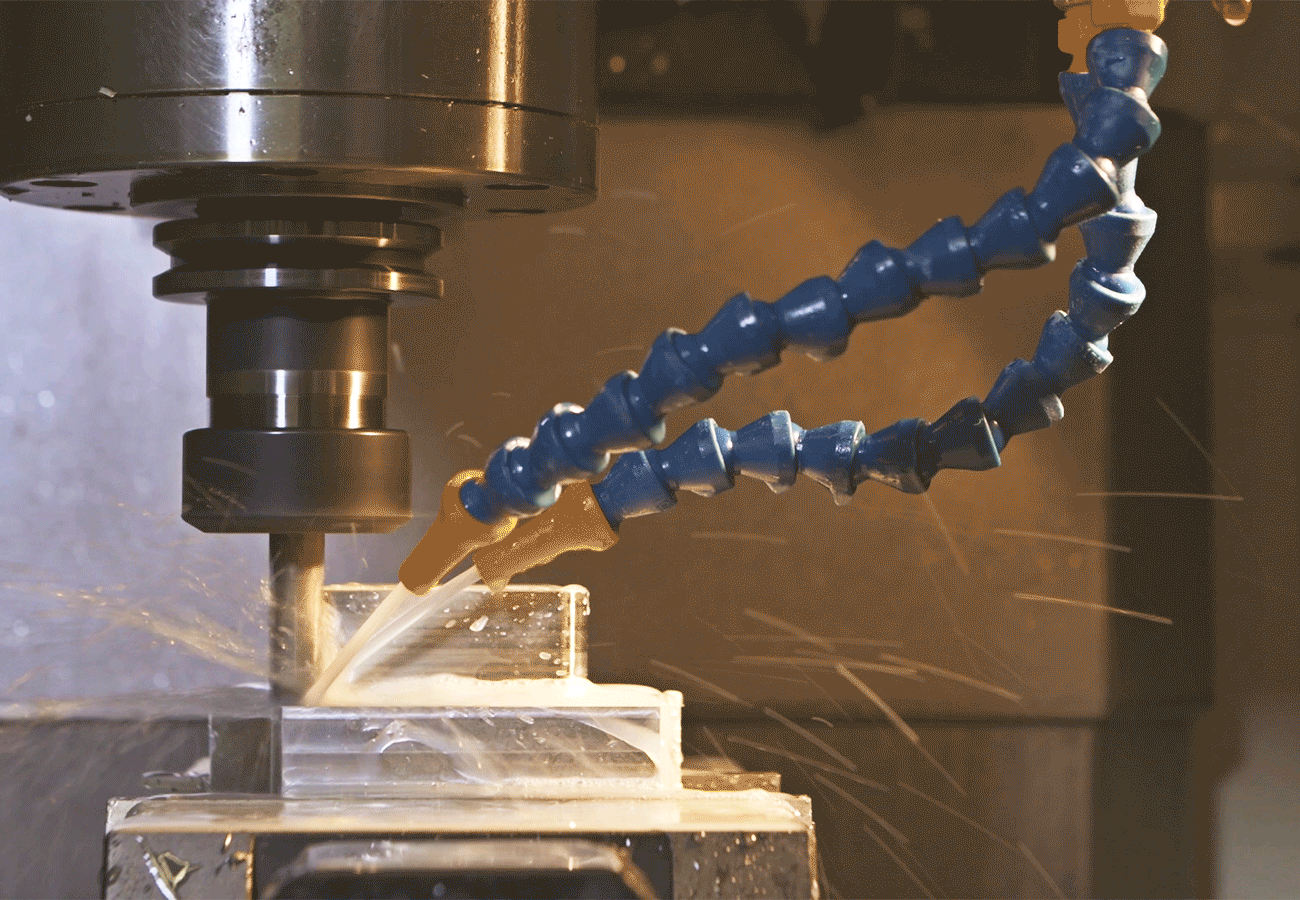 "Plunkett Associates surpassed all expectations, adding real value to our project that fulfilled all our specifications."
Local fast track machining, tooling and moulding
Adept Precision was set up 4 years ago as a sister company to provide prototype and production CNC machining plus tooling and integrated moulding capabilities.
This provides clients the option of a local, UK, fast track production resource that had previously been proving difficult to source.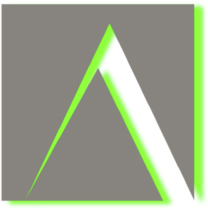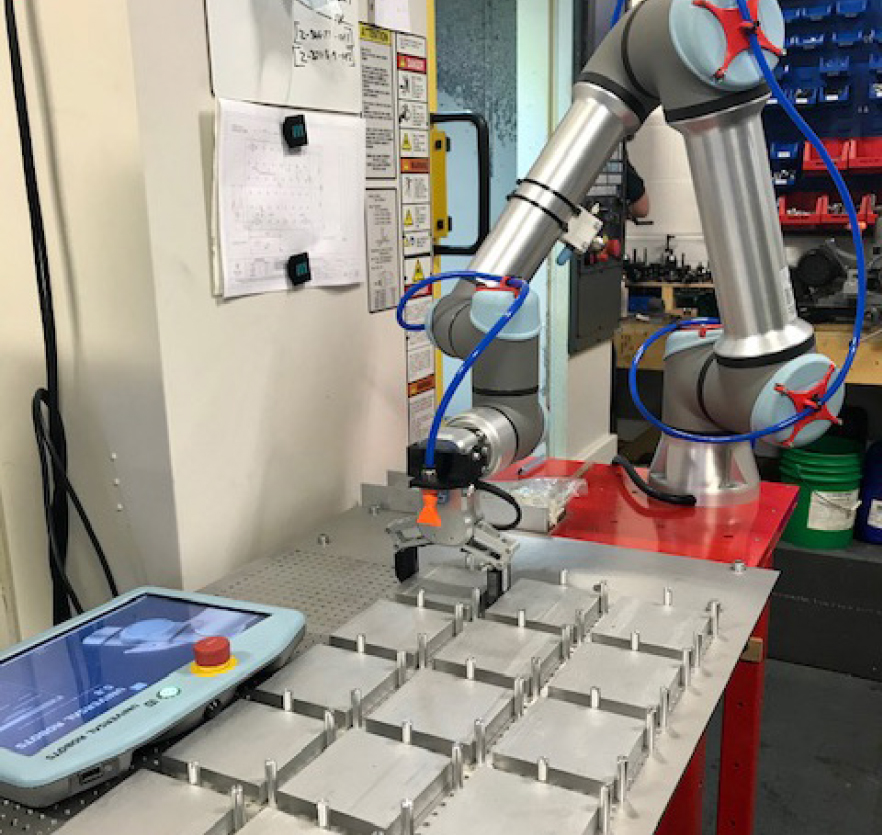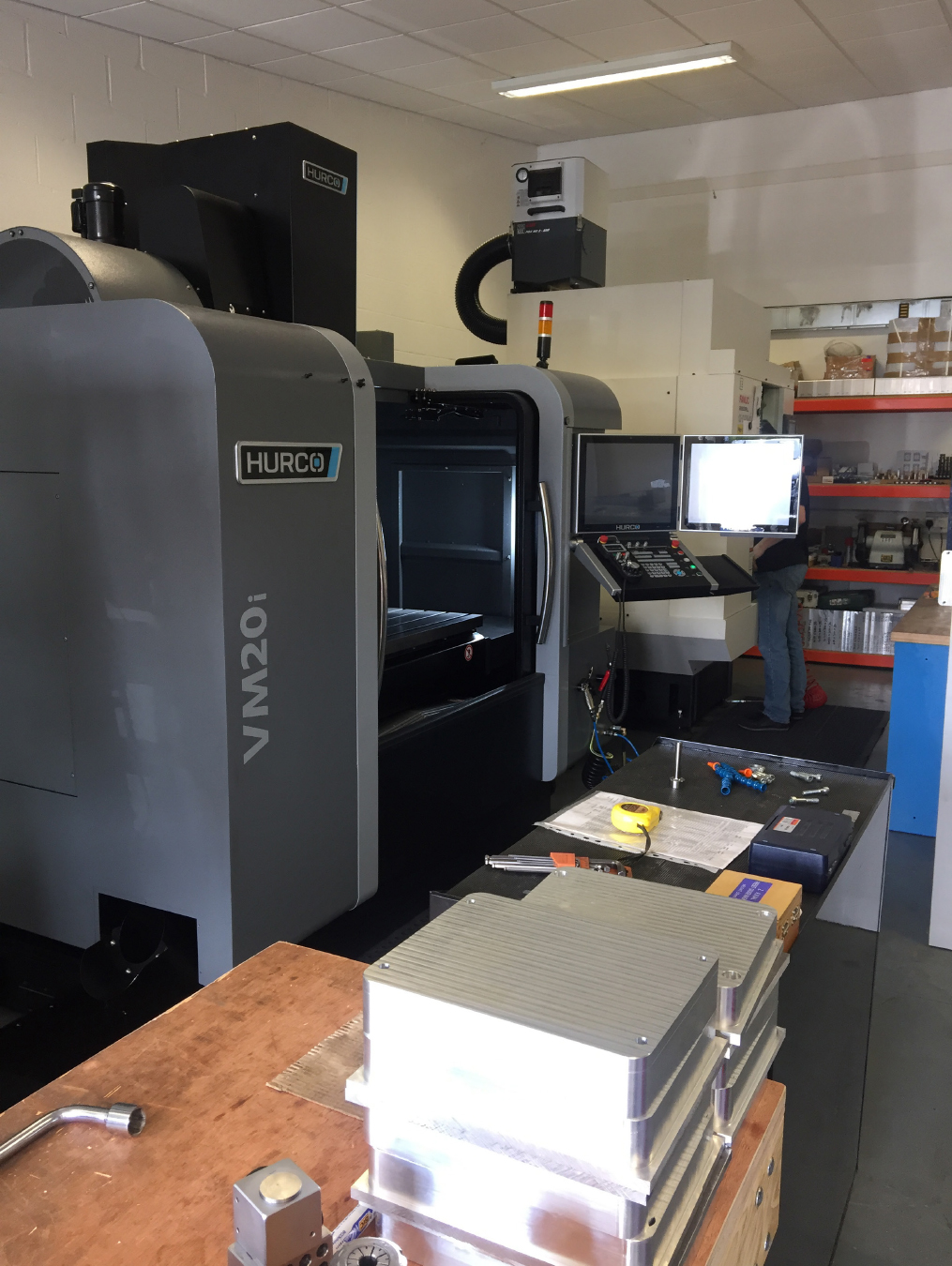 Aluminium and Steel Tooling
Our specialism is optimising the tooling for client requirements and quantities, through standardised bolsters, loose inserts etc, including supporting lower volume tooling options through the use of tooling grade aluminium.
We offer...
A highly knowledgeable, experienced team
High-grade aluminiums and steels
On site trials on machines with capabilities up to 120 ton
Manual loose insert tooling alongside fully automatic
Bespoke services available for unusual requirements
Moldflow analysis software
SolidWorks CAD and CAM professionals

HIGHLY FLEXIBLE MOULDING
The benefits of Injection moulding...
delivers production intent material
parts are available quickly and at low cost
huge range of materials and colours
parts are repeatable
great design flexibility
We have spent many years developing strategies and techniques to take away some of the issues that crop up for parts that would traditionally be considered too difficult or unusual to mould.
QUANTITY OPTIONS
We are also specialists in making injection moulding far more cost effective for much lower quantities of parts than is more commonly expected. Even at 100 parts, injection moulding can be competitive with other prototyping options.
Obviously, when moulding 100,000+ parts, the price point is more favourable as material is bought by the ton, the tooling is often multi cavity and moulding will run for weeks, with staged deliveries to meet client objectives.
We can ensure consistency, repeatability and standardisation to ensure that every box of parts is the same as the one before.
We provide...
A highly knowledgeable, experienced team
Wide range of thermoplastic polymers, including ABS, Nylon, Polycarbonate, Polypropylene, Polystyrene and PVC.
Quantities from 10 to 100,000
Automated packaging systems available
Bespoke services available for those more unusual requirements

"Plunkett made a complex process simple and we were just amazed at the lead times achieved. Plus, every single deadline was met without any drama."
ONGOING SUPPORT
"I've worked with Plunkett Associates for many years and one of their great strengths is that they listen to what you're trying to achieve and work hard to find the best and most cost effective method of doing it."
"Thanks to Plunkett's we have a superb product of outstanding quality that we are extremely happy with."


<!-main--> <!-Required -->